Emerald Star Cruise Photos
From: Emerald Waterways cruise review: Nuremberg-Trier
Day 1: Departure (3)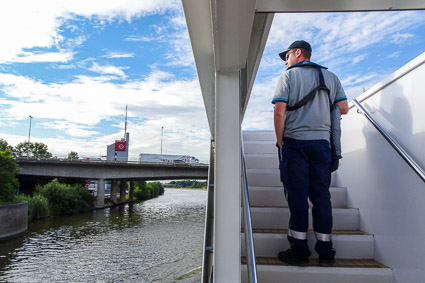 Emerald Star left Nuremberg at 6:45 p.m. A sailor stood on the steps to the sun deck, where railings and other deck fixtures were folded down to allow clearance under the bridges ahead.
---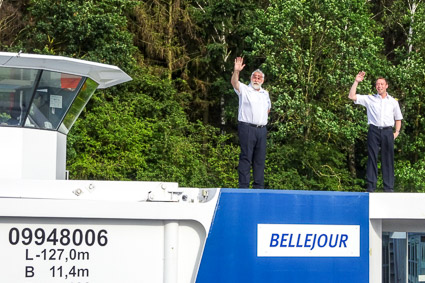 Officers on MS Bellejour, a passenger ship of the German cruise line TransOcean, waved good-bye as our captain steered Emerald Star away from the quay.
---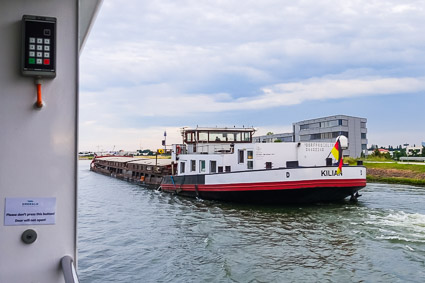 We passed the cargo barge Kilian on our way downstream.
---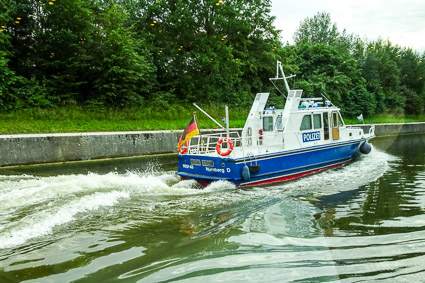 A police boat (the first of many that we'd see during the cruise) patrolled the canal as we cruised toward Bamberg.
---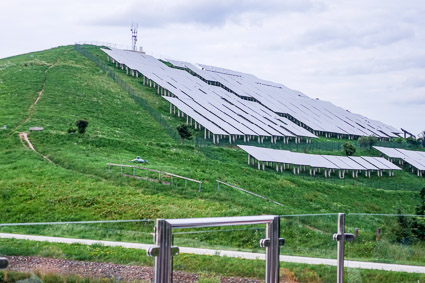 On shore, a suburban hillside was covered in solar panels. (Germany is a world leader in solar power generation, with more installed capacity than any other country except China.)
---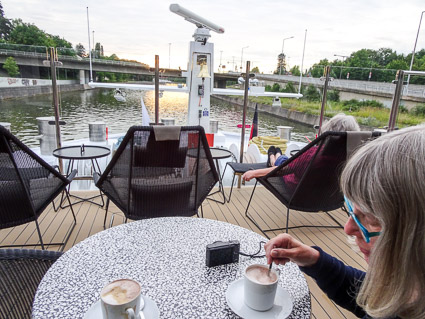 Later, after dinner, we enjoyed panoramic views and hot chocolate on The Terrace, just behind the ship's bow. (We ended up here most evenings, usually going inside only after the sun went down.)
---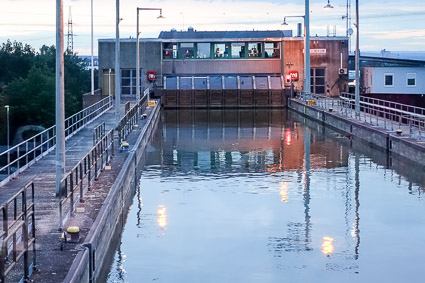 We reached our first lock, Schleuse Kriegenbrunn, around 9:30 p.m.
During our cruise, we'd traverse 50 locks: seven on the Main-Danube Canal between Nuremberg and Bamberg, 34 on the Main River between Bamberg and the Rhine, and nine on the Moselle between Koblenz and Trier. We'd drop from an elevation of 303 meters (994 feet) above sea level at Nuremberg to 74 meters (243 feet) at Koblenz.
---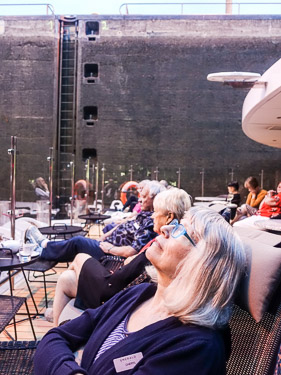 The lock's gates closed behind us, and the ship began to drop as water poured out on the downstream side.
---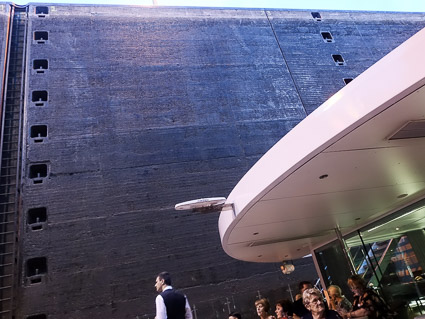 We've been on a number of river and barge cruises, but the locks on the Main-Danube Canal were more impressive than any we'd seen on our previous trips. (Schleuse Kriegenbrunn, for example, was 18.3 meters or 60 feet deep.)
---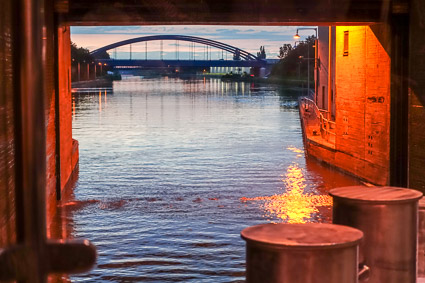 After about 15 minutes, the downstream gates opened and Emerald Star began moving again.
---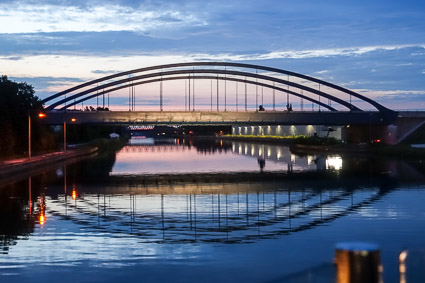 The bridge ahead of us cast reflections on the water as we cruised toward our next lock, Schleuse Erlangen, which was 8.4 km or 5.2 miles ahead.
---
---
---
---