Emerald Star Cruise Photos
From: Emerald Waterways cruise review: Nuremberg-Trier
Day 3: Würzburg (3)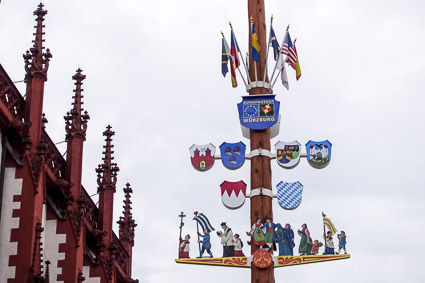 After the wine-tasting, our guide led us downhill to Würzburg's city center, pointing out sights along the way.
---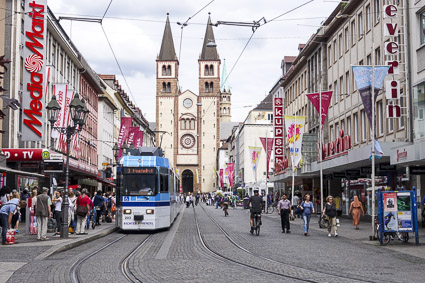 We then had nearly two hours of free time, which we spent exploring the city's lively downtown.
---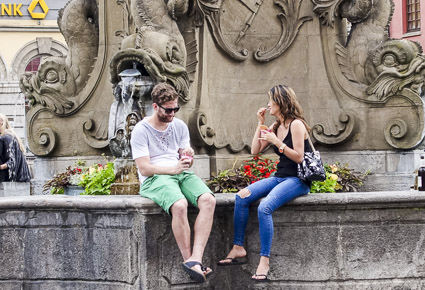 It was a warm, sunny day, and a couple took advantage of the weather by eating ice cream on a fountain in the Marktplatz.
Tip: Eis, or ice cream, is a bargain in Germany, whether you prefer it in a cone or a cup.
---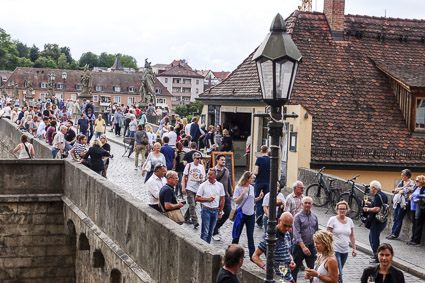 In late afternoon, the Alte Mainbrücke (which had been nearly deserted earlier) was packed with people, most of whom appeared to be locals on their way home from work, school, or shopping.
---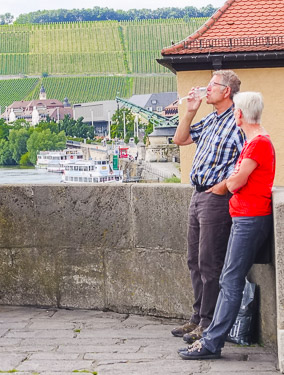 A couple enjoyed wine on the bridge with Würzburg's vineyards as a backdrop.
---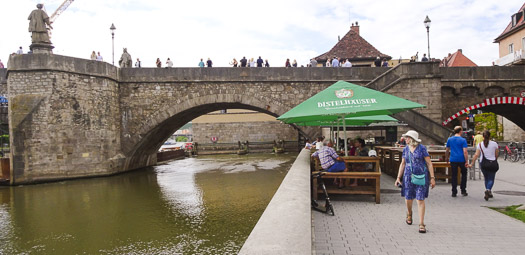 "All aboard" time was 6:15 p.m., so we left the Old Main Bridge behind us and returned to our ship.
---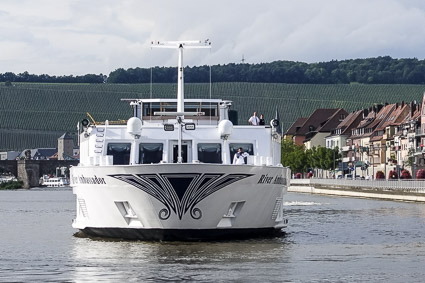 Emerald Star departed Würzburg at 6:15 p.m, followed by a Uniworld ship, River Ambassador.
---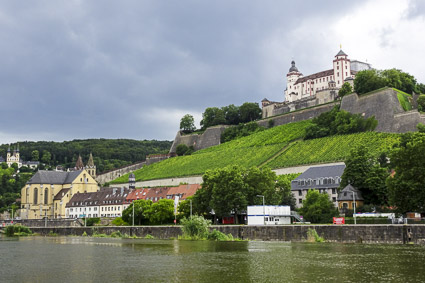 We left the Marienberg fortress behind as we cruised toward Wertheim.
---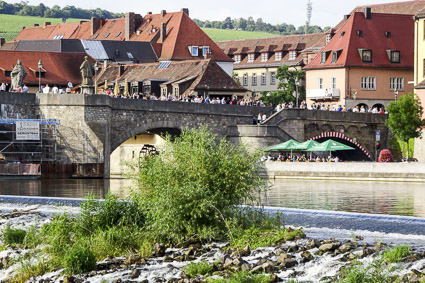 Soon, Emerald Star passed the Alte Mainbrücke and Würzburg's Altstadt.
---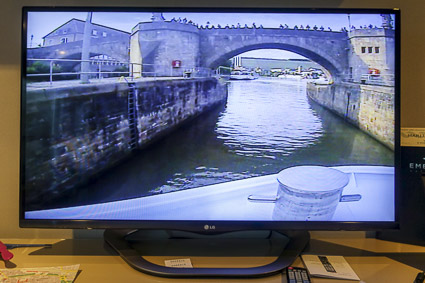 As we got ready for dinner, we watched the ship's progress on the bowcam channel of our cabin's TV.
---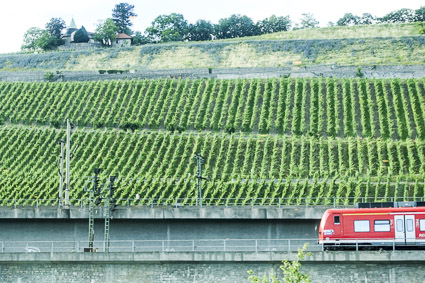 On deck, we grabbed this photo of a Deutsche Bahn regional train passing vineyards near Würzburg.
---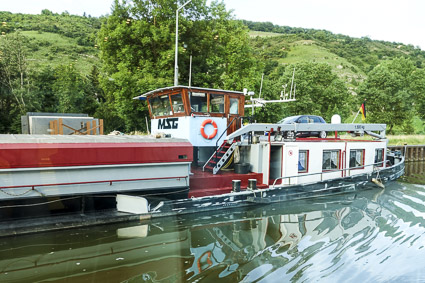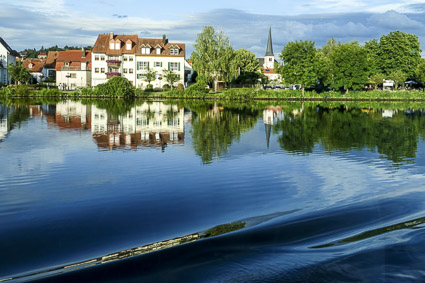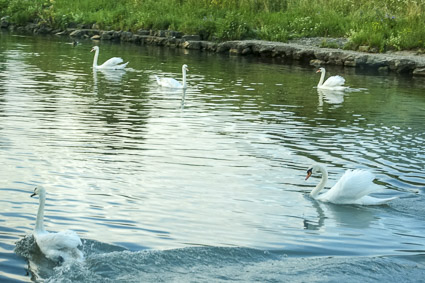 At dinner, the passing scenery included barges, bucolic villages, and swans.
---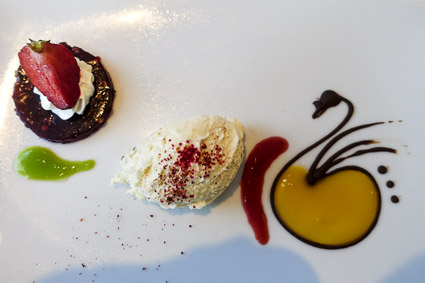 More swans decorated our dessert plates (in this case, with "white chocolate mousse, soaked brown bread, and currant jelly").
---
---
---
---