Emerald Star Cruise Photos
From: Emerald Waterways cruise review: Nuremberg-Trier
Day 4: Wertheim & Miltenberg (3)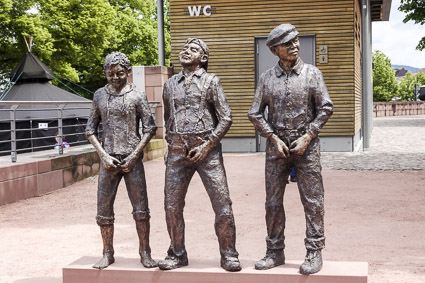 As we walked toward the waterfront to meet our ship, we passed a statue of three boys urinating.
In the past, when the River Main flooded the town, local boys would make water in the water. Now, after 17 years of planning and construction, Miltenberg is protected by a flood barrier, and anyone who wants to widdle can use the WC in the background.
---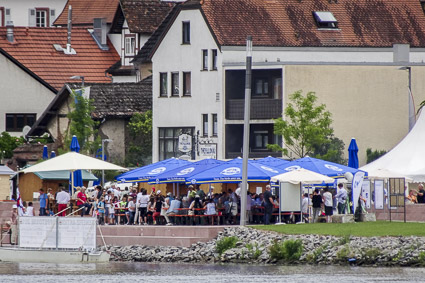 As it happened, the town was staging a festival to celebrate the new flood barrier's inauguration as we walked to Emerald Star.
---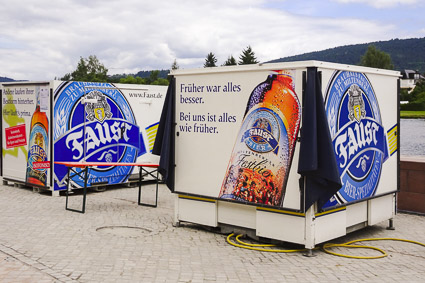 The Brauhaus Faust was on hand to supply the requisite beer.
---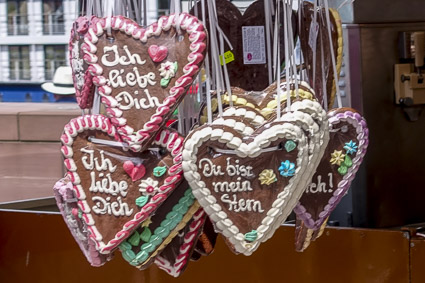 Lebkuchen hearts with cute sayings were available for festivalgoers who preferred nibbling to guzzling.
---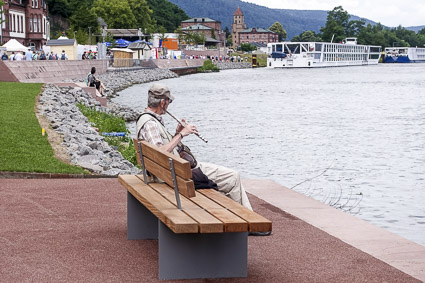 As we walked along Miltenberg's riverfront promenade, we saw an Emerald Star passenger playing the flute on a park bench.
---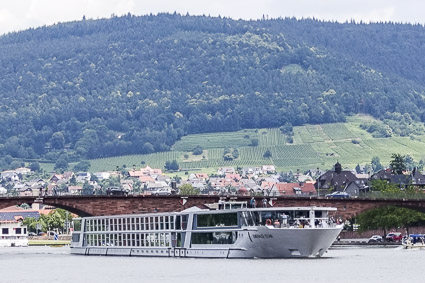 While locals and tourists were enjoying the riverfront festival, Emerald Star cruised under the Mainbrücke or Main Bridge.
---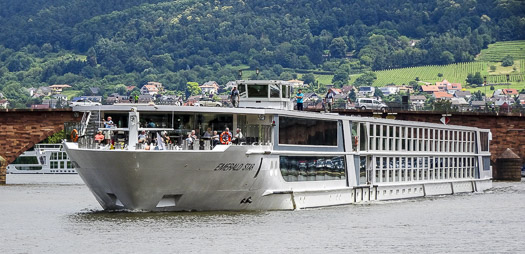 The ship headed for a grassy stretch of riverfront beyond the festival tents and waterfront park.
---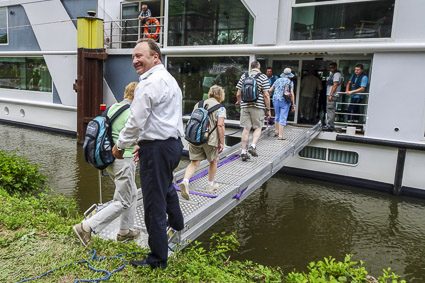 After the ship was moored, Captain Vasile Mariceanu personally welcomed Emerald Star passengers back on board.
---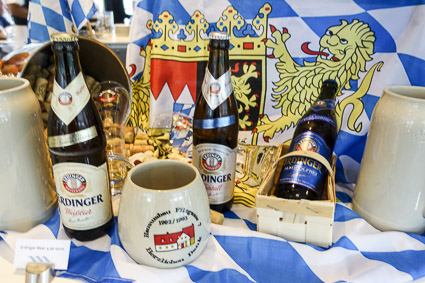 The ship sailed around 2 p.m., and the Reflections Restaurant offered a "Bavarian Lunch" in honor of the Land or state that we were leaving behind.
---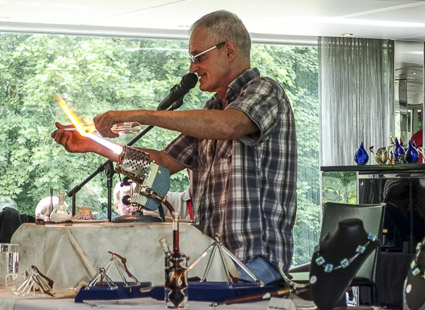 During the afternoon, passengers were treated to a glass-blowing demonstration in the Horizon Lounge.
---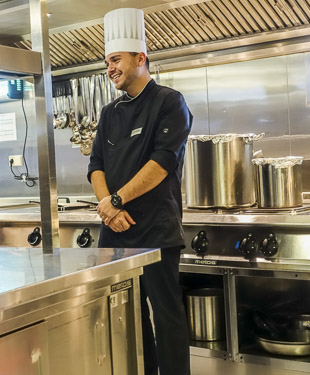 Later, the ship's executive chef, Teodor Petre, offered a galley tour.
---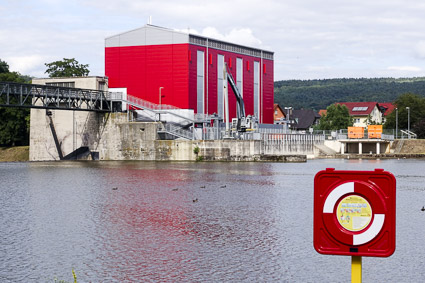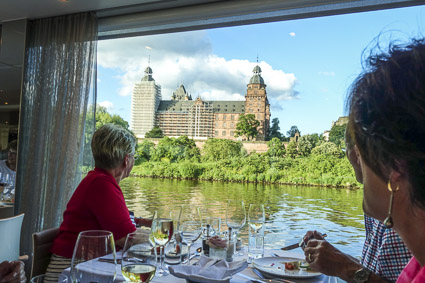 At dinner, we enjoyed the scenery along the river while dining on such specialties as Trilogy of Salt Marsh Lamb, Grilled Fillet of Sea Bass, and Eggplant Escalope.
---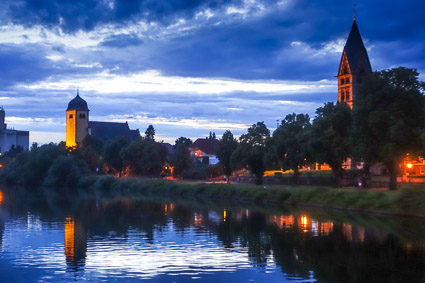 We wrapped up our evening on The Terrace, enjoying a moment of reflection as the sun set behind a town along the River Main.
---
---
---
---