Emerald Star Cruise Photos
From: Emerald Waterways cruise review: Nuremberg-Trier
Day 5: Rhine & Koblenz (3)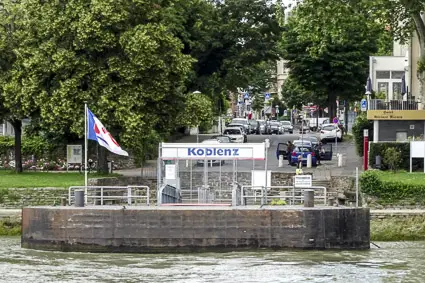 We knew that we were close to our day's destination when Emerald Star passed a Koblenz boat landing on the city's outskirts.
---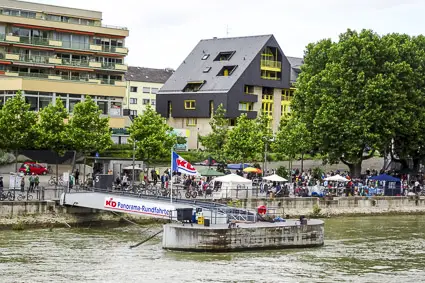 A few minutes later, we rounded a bend and approached the downtown Koblenz waterfront.
---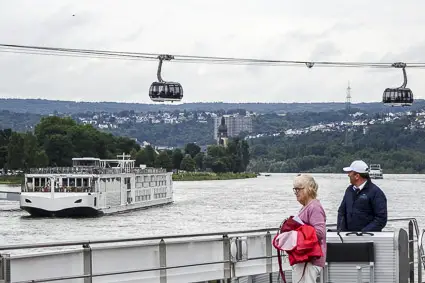 Our captain spun Emerald Star around, using his remote console on the Sun Deck, while cable cars of the Seilbahn Koblenz crossed the Rhine overhead.
---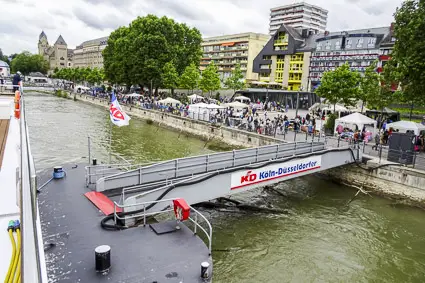 In a minute or two, we were snugged against a pontoon along the riverfront promenade.
---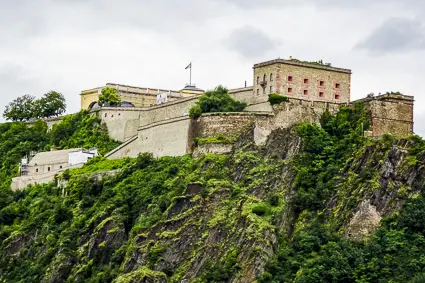 Across from our mooring, atop cliffs overlooking the Rhine, the Ehrenbreitstein Fortress guarded the city.
---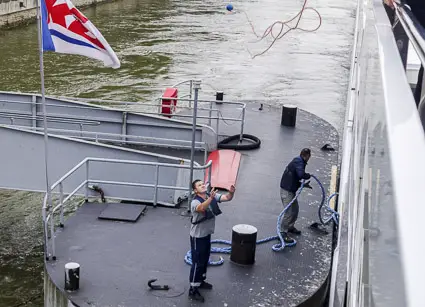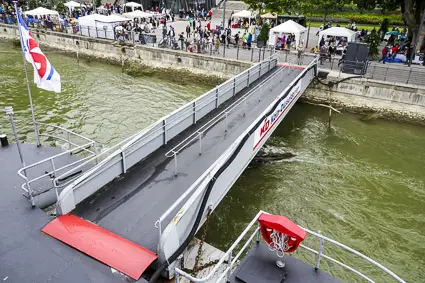 Sailors from Emerald Star secured the ship to the pontoon, which was attached to the shore by a permanent gangway.
---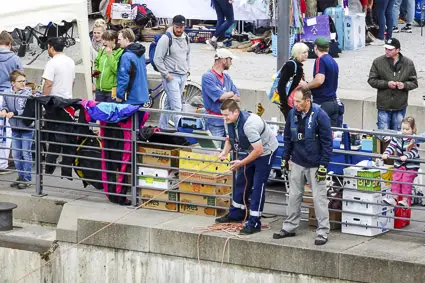 On shore, the sailors tied Emerald Star's remaining lines to bollards amid the bustle of a flea market.
---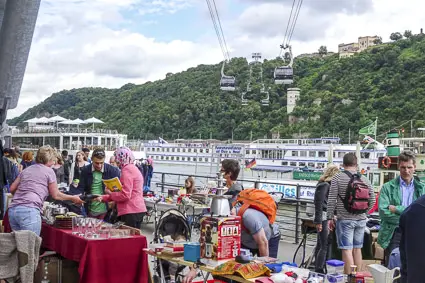 We had an hour before our scheduled walking tour, so we went ashore and investigated the flea market.
---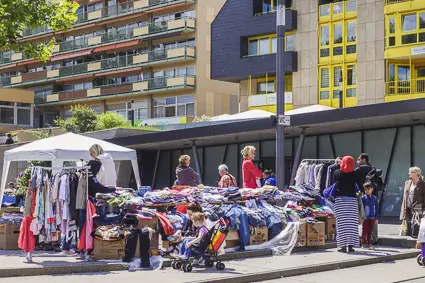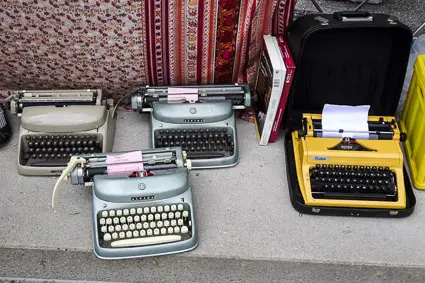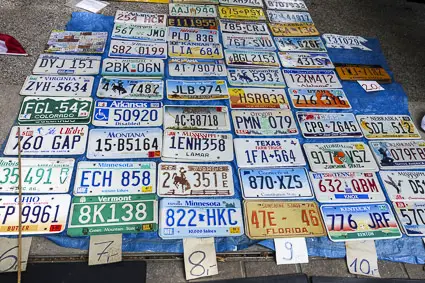 The city-sponsored Flohmarkt had something for nearly everyone, from clothing to typewriters to secondhand American license plates.
---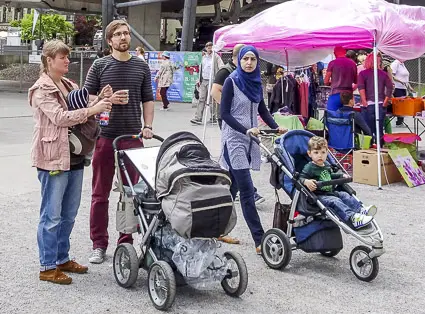 The flea market attracted a wide range of shoppers--everyone from young couples looking for baby clothes to elderly hoarders.
---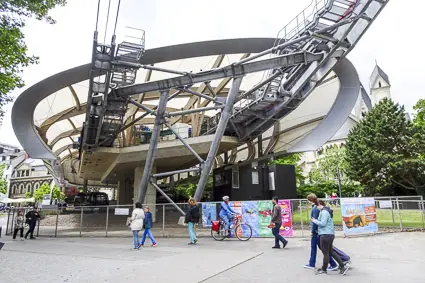 Nearby, just a few meters from our ship, the lower station of the Seilbahn Koblenz (a.k.a. Koblenz Cable Car) attracted a steady stream of customers.
---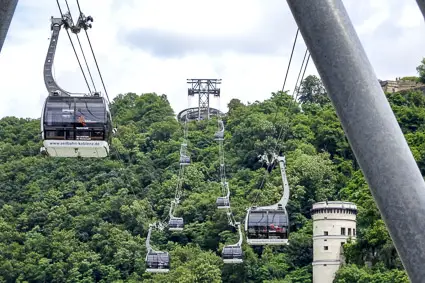 The cable car, which opened in 2010, has 18 cabins and can carry 7,600 people per hour in both directions between downtown Koblenz and the Ehrenbreitstein fortress.
---
---
---
---