Emerald Star Cruise Photos
From: Emerald Waterways cruise review: Nuremberg-Trier
Day 5: Koblenz & Moselle (6)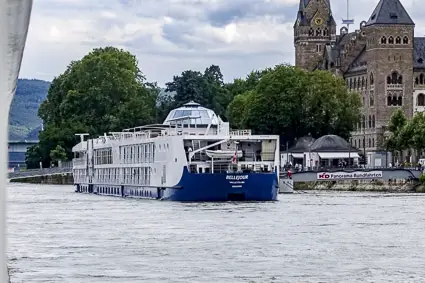 Emerald Star departed Koblenz at 5:45 p.m., leaving the waterfront and MS Bellejour (which had been shadowing us since Nuremberg) behind.
---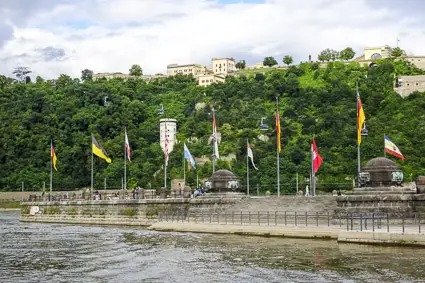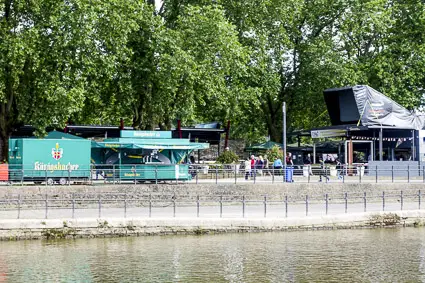 Within minutes, we'd rounded the Deutsches Eck and were passing the Königsbacher beer garden, which had a large television screen ready for the evening's Germany-Italy football match.
---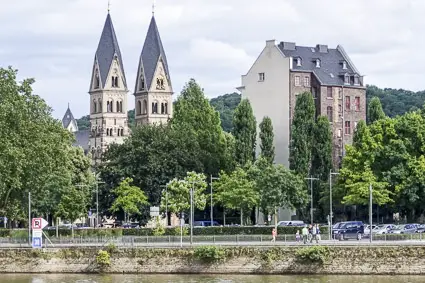 As we cruised down the Moselle, we got a fine view of the Kastorkirche, where we'd seen a bride and groom a few hours earlier.
---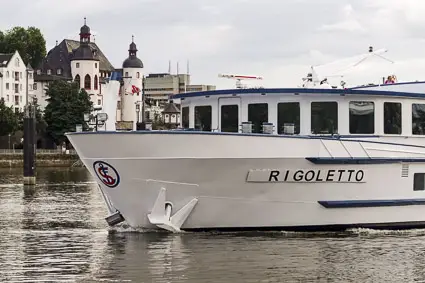 We also saw the first of many cruise ships that we'd encounter on the Moselle. The Rigoletto belongs to a Dutch line, SijFA Cruises, and has been plying Europe's inland waterways since 1987.
---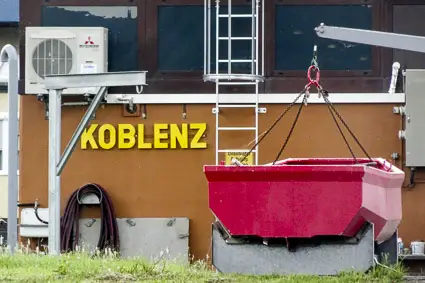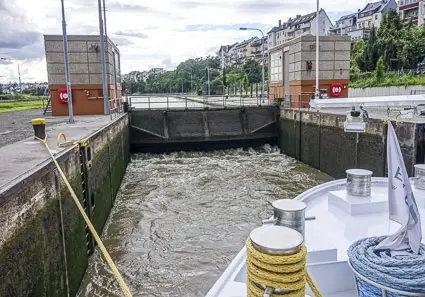 We reached the Moselle River's first lock on the outskirts of Koblenz, about 45 minutes after leaving our mooring place near downtown.
---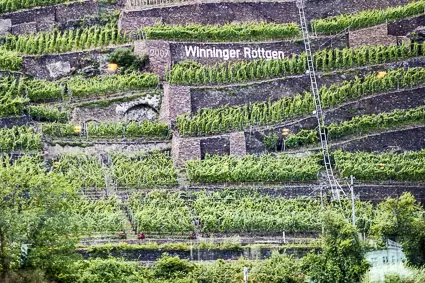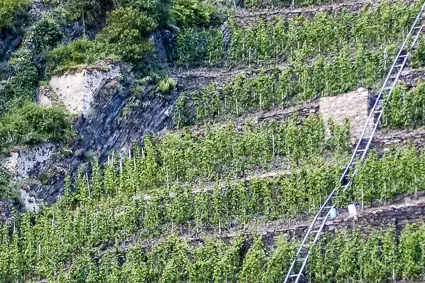 At dinner, we enjoyed views of vineyard after vineyard--many of them steep enough to require ladders for workers who tended the vines and picked the grapes.
---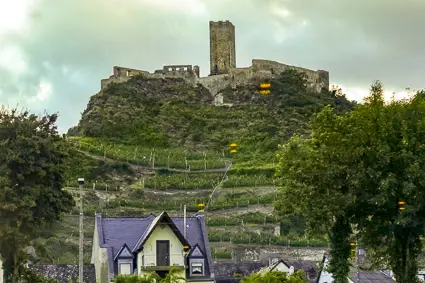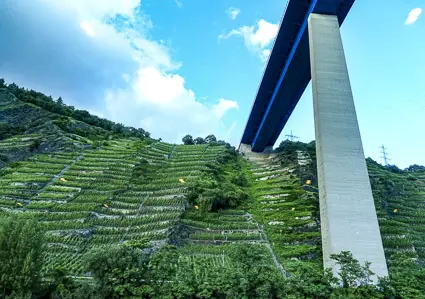 Niederburg Castle loomed over the town of Kobern-Gandorf, as did the Moselle Viaduct near Kilometer 20. (On the Mosel, as the Germans call the river, distance are measured from the Deutsches Eck in Koblenz.)
---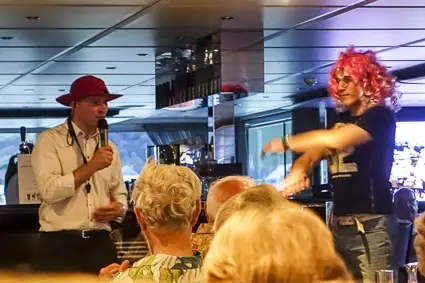 Later in the evening, the Crew Show emphasized comedy, and everyone (performers and passengers alike) had a good time.
---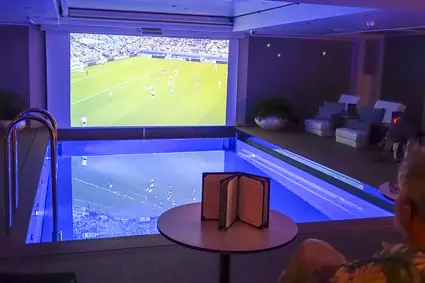 A handful of passengers concluded the evening by watching the Germany-Italy football match on a large screen by the pool. (The match ended with a score of 1-1, and Germany won 6-5 in a penalty shoot-out.)
---
---
---
---