Norwegian Jade cruise review
Page 4
Continued from page 3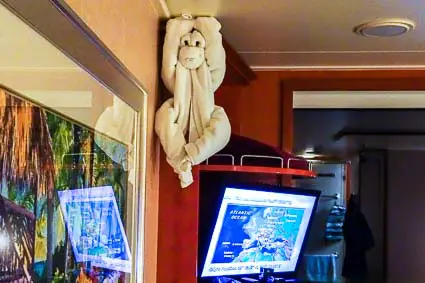 Cabins and Suites
In terms of accommodation, Norwegian Jade has something for everyone, with staterooms and suites that range from inexpensive inside cabins to a "3-bedroom garden villa" with three baths, a half-bath, beds for up to eight guests, a terrace, a hot tub, and 4,719 sq ft (438 m²) of space.
The Haven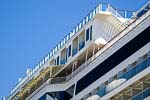 At the top of the price range are suites in The Haven, a gated community on top of the ship with a private courtyard, pool, and hot tub. (If you're leaving your posse at home and don't need a McMansion-style garden villa, not to worry: The Haven also has smaller suites, such as a "courtyard penthouse with balcony" that accommodates three guests.)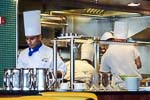 Passengers in The Haven get extra perks such as butler and concierge service, breakfast and lunch in a private restaurant, priority embarkation and disembarkation, priority boarding of tenders, priority reservations in specialty restaurants, a cocktail party with the ship's officers, and daily gourmet treats delivered to the suite.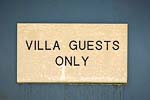 In short, The Haven is NCL's attempt to provide the best of both worlds: the "Freestyle Cruising" dining choices, entertainment, activities, and other amenities of a large ship combined with the privacy and exclusivity of a "luxury yacht within the ship."
Suites, penthouses, and mini-suites
If you don't need the The Haven's privacy and perks, Norwegian Jade's other suites may be a better value. They range from a two-bedroom, two-bath suite with a separate living and dining area to mini-suites (all with balconies) that have room for up to four guests. Some of the mini-suites face aft, offering views to both the port and starboard.
Balcony staterooms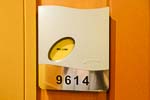 These cabins fall into several categories, such as "aft-facing balcony" (always in great demand), "family balcony" (with beds for four), and standard "balcony" cabins that have room for two to three passengers. Our stateroom, no. 9614, was a "mid-ship balcony" with a locked door to an adjoining stateroom.
All balcony staterooms have queen-size beds (which can be converted into twins) plus sofas, coffeemakers, and bathrobes.
Oceanview staterooms
When you have small children who might try to climb over a balcony rail, or when you just want to save money, an oceanview stateroom is a practical choice. Most of Norwegian Jade's oceanview cabins have large picture windows, but some come with portholes for traditionalists. In the lower price categories, views may be blocked by lifeboats.
Inside cabins
Interior staterooms let you slash your cruise fare to the bone, leaving you with more money to spend on drinks, specialty restaurants, and shore excursions. They're available in four price categories and accommodate two to four guests. (Our opinion, based on experience: Inside cabins are best for passengers who prefer socializing or sunbathing to hibernating in their caves.)
Next page: Dining
---
---
---
---