Norwegian Jade cruise review
Page 7
Continued from page 6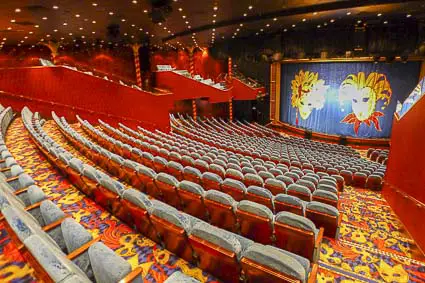 Entertainment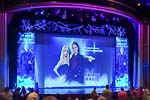 On port-intensive cruises, entertainment may seem superfluous, but there's a long history of orchestras, pianists, magicians, and other entertainment at sea (as we can testify from personal experience, having traveled by ship in the 1950s and 1960s). Even on overnight ferries within Europe, it isn't unusual to have a dance band, a disco, and sometimes a movie theater.
The era of modern ship's entertainment may have begun with the S.S. France, which had a two-deck theater (complete with proscenium stage and sloping floor) when it entered service in 1962. Today, large cruise ships have state-of-the-art theaters that can present a different Las Vegas-style show every evening.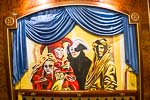 Case in point: Norwegian Jade's Stardust Theater, which seats 1,042 passengers in a "Venetian Art Nouveau-styled opera house" that spans three decks.
On most nights, the theater presents two identical shows: one at 7:30 p.m, the other at 9:30 p.m. Some of the shows on our cruise included:
"Backbeat Beatles," featuring a top-drawer tribute band from Liverpool, England.

"Yuri & Nato," a European circus act that combined art with acrobatics. (The couple presented a show called "Angels" on another night that was even better.)

"Haines Magic," an extraordinary show of "grand illusions" starring David and Abi Haines.

"4Ever," a male vocal quartet with singers from Spain, Italy, and Uraguay.

"SHOUT!, The Mod Musical ," based on the Broadway musical of the same name.

"Elements," NCL's signature production show, which combines music and modern dance with magic and aerial surprises.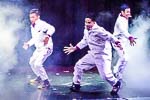 The Stardust Theater was also used for the International Crew Talent Show and a Circus at Sea (featuring young passengers from the children's programs on board).
Other entertainment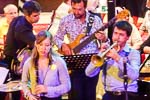 At night, the ship's lounges and nightclubs come alive with musical shows, karaoke, family-friendly game shows, dance parties, and other activities.
Bottom line: If you like being entertained on sea days or when you aren't exploring ports of call, you won't have many opportunities for boredom on Norwegian Jade.
Next page: More amenities and activities
---
---
---
---