Norwegian Jade Cruise Photos
From: Norwegian Jade Cruise Review
Day 1: Departure from Venice (3)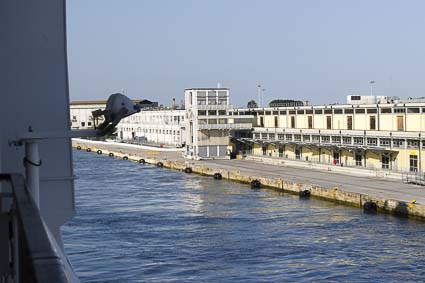 Norwegian Jade left Terminal 117 at 5:30 p.m.
---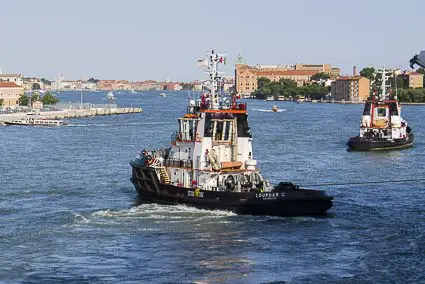 After the ship had turned, tugboats held Norwegian Jade on a tight leash as the ship sailed up the Giudecca Canal toward the Piazza San Marco under the command of a Venetian harbor pilot.
---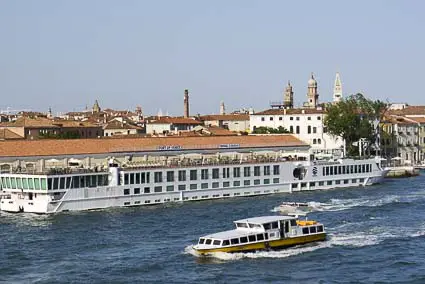 When Norwegian Jade passed San Basilio (Venice's pier and cruise terminal for smaller ships), we were treated to a view of Uniworld's River Countess, which we'd cruised on nine months earlier.

---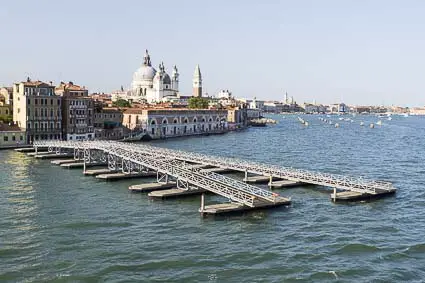 Farther up the Giudecca Canal, we saw something that comes out of storage only once a year: a temporary pontoon bridge between Venice's historic center and the island of Giudecca, which was being assembled during our passage.
The bridge makes it possible to walk across the Giudecca Canal to the Redentore Church, where the local prelate and other dignitaries bless worshippers during the Festa del Redentore or Festival of the Redeemer in July. (See our Venice Travel Blog post about a previous festival with videos of boat races and fireworks.)
---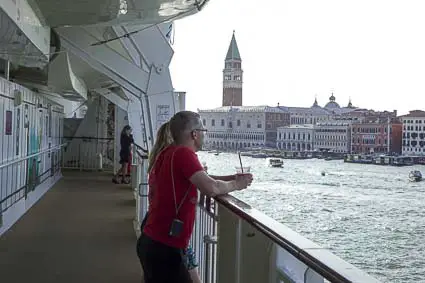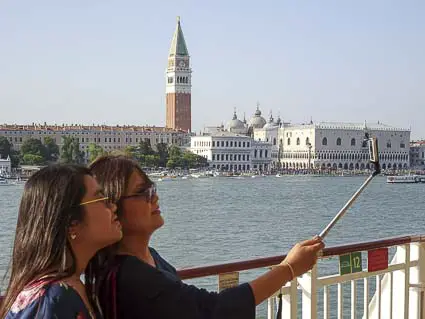 As Norwegian Jade cruised through St. Mark's Basin, some passengers enjoyed the views while others tested their selfie sticks.

---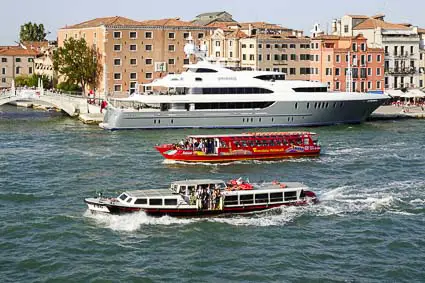 In this photo of the waterfront east of Venice's Piazza San Marco, you can see a moored yacht, a tour boat, and (in the foreground), a public water bus.
---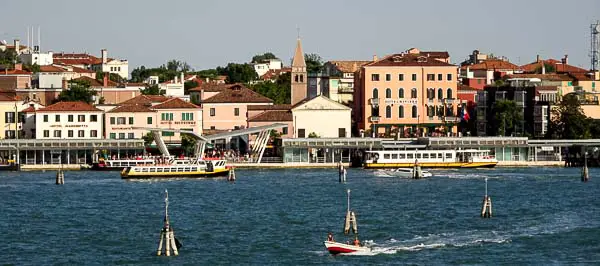 It wasn't long until we were cruising past the Lido di Venezia's Lagoon waterfront. (The Lido is the barrier island that separates the Adriatic Sea from the Venetian Lagoon. It's also a popular beach resort that hosts the Venice Film Festival.)
---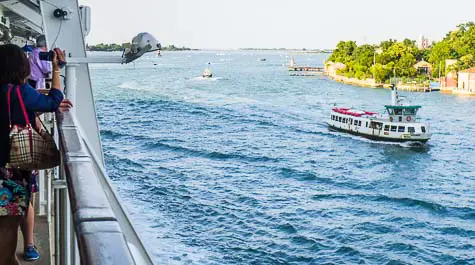 As we continued along the navigation channel, we were passed by a motonave of ACTV, Venice's public-transportation system. (ACTV operates boats and small ships to islands and other locations throughout the Venetian Lagoon.)
---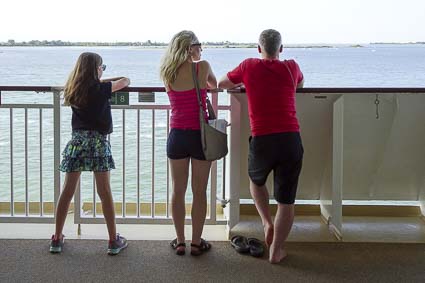 Less than an hour after leaving the Marittima cruise basin, we approached a gap in the narrow strip of land that divides the Lagoon from the Adriatic.
---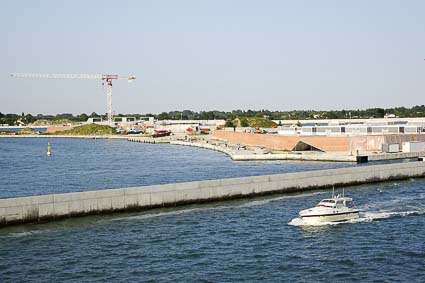 We quickly passed through the gap (known as the Porto di Lido). In this photo, you can see construction work on MOSE, a flood-control project similar to London's Thames Barrier that is designed to keep water from the Adriatic from pushing into the Venetian Lagoon during unusually high tides.
---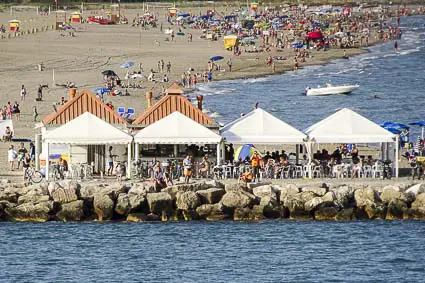 On Norwegian Jade's port side, Italians crowded a popular beach that faced the Adriatic.
---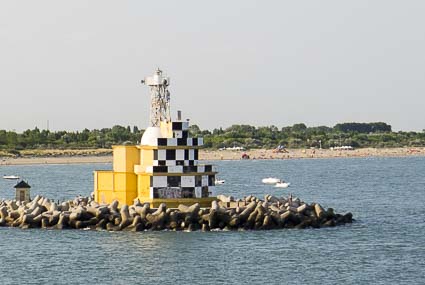 We passed a final navigation marker and were in the Adriatic Sea, with two and a half days until our first port of call in Santorini, Greece.
---
We spent the rest of our first evening on Norwegian Jade enjoying dinner in the Grand Pacific dining room, followed by a show in the Stardust Theatre and a walk on the Promenade Deck: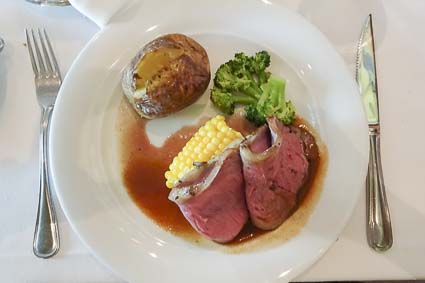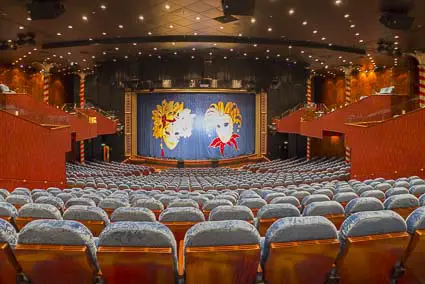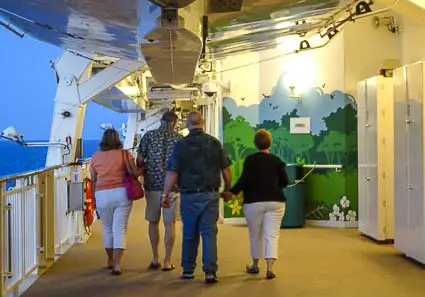 ---