Norwegian Jade Cruise Photos
From: Norwegian Jade Cruise Review
Day 10: Cannes (2)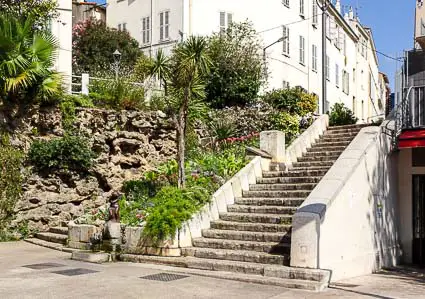 We left the waterfront and took a staircase to Le Suquet, the Old Town of Cannes. (We were following directions in the Cannes-Nice Port Guide from Tom's Port Guides. It's available as a free PDF download.)
---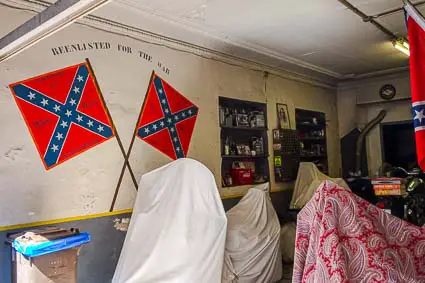 The route took us past a motorcycle-repair shop that was decorated with Confederate battle flags from the American Civil War.
---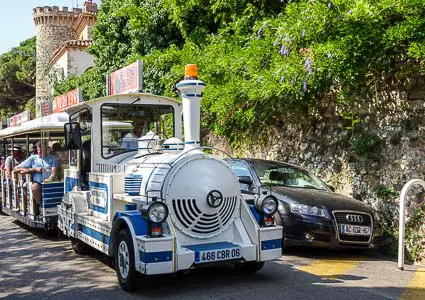 On our way up the hill, we saw a rubber-tired tourist train. (The Train du Cinéma offers two separate 35-minute itineraries: a history tour of the city center, and a Croissette tour that takes you along the most celebrity-infested beach in town.)
---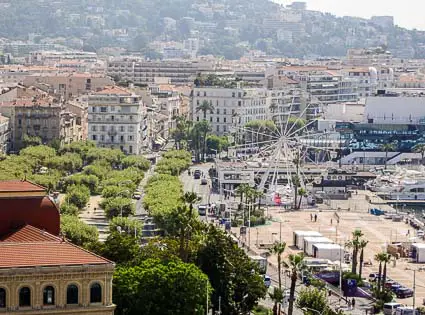 We took a break at a point du vu panoramique, where we snapped this photo of central Cannes.
---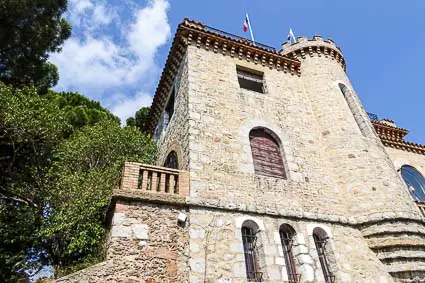 At the top of the hill we found the Musée de Castre or Castre Museum, which houses art collections, musical instruments, and other objects.

---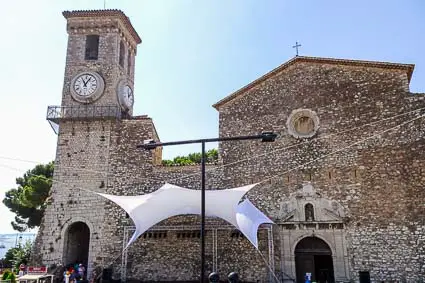 Next door was Le Suquet's leading attraction: the Eglise Notre Dame d'Espérance, a Gothic church that took more than a century to build (from 1521 to 1645) and has been a French historical monument since 1937.
---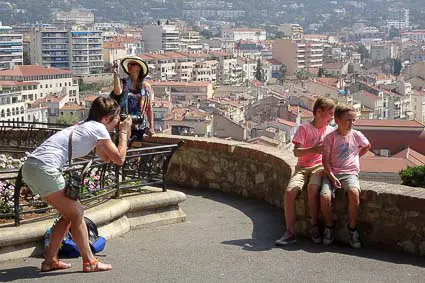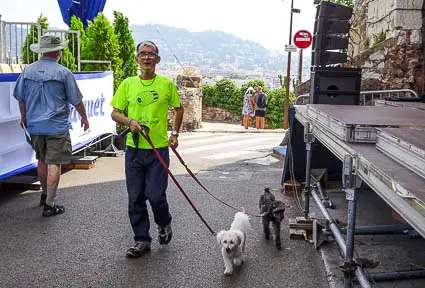 The church overlooks central Cannes, and viewing platforms make it easy to enjoy cooling breezes, set up family photo ops, or provide cultural enrichment for your dogs.
---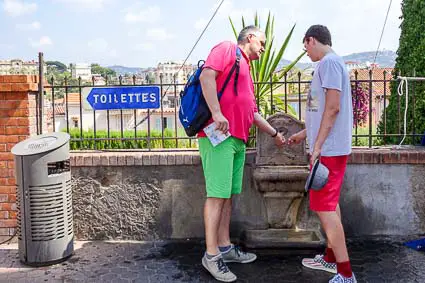 You'll even find public toilets below the summit of Le Suquet, close to the church.

---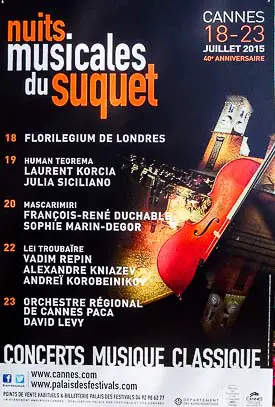 Every summer, a "Musical Nights of Suquet" festival takes place, with outdoor seating in front of Notre Dame d l'Espérance.
---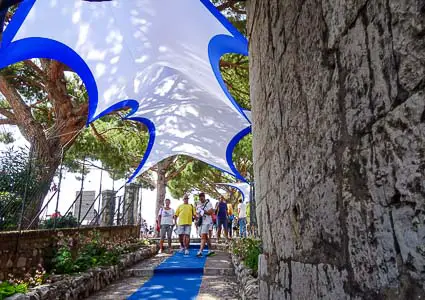 During our visit, a blue carpet and a dramatic blue-and-white canopy were set up for the festival.
---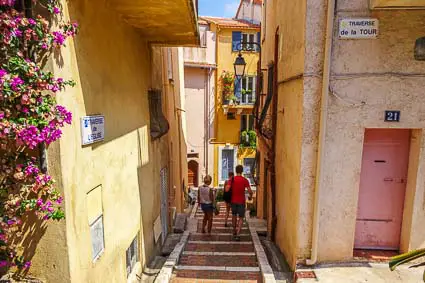 We wanted to see more of Cannes, so we descended from Le Suquet via a winding series of streets and steps.
---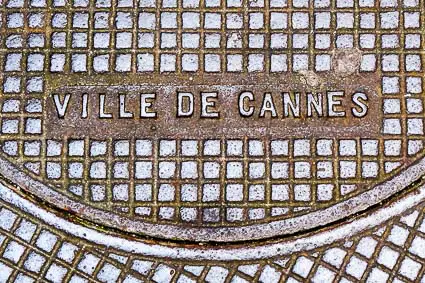 A manhole cover reminded us that, if this was Monday, it must be Cannes.
---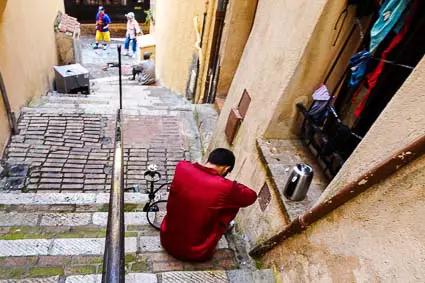 A local resident was having a smoke with his hookah as we continued downhill toward the waterfront.
---