Norwegian Jade Cruise Photos
From: Norwegian Jade Cruise Review
Day 10: Cannes (3)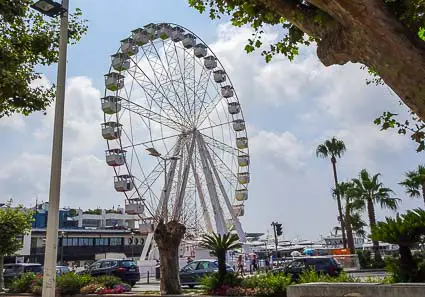 The central waterfront area had the atmosphere of an upscale fun fair, with food vendors and a ferris wheel. (It also attracted authors with an affinity for alliteration.)
---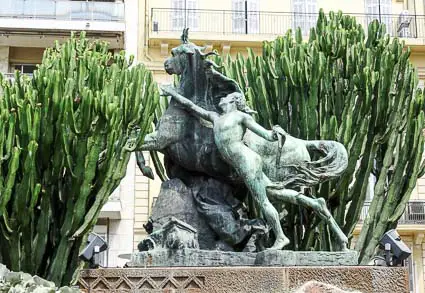 A pretty garden was equipped with statuary and what looked like giant bunches of asparagus.
---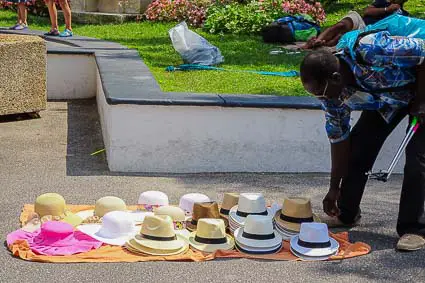 A street vendor supplied chapeaux to visitors who needed protection from the hot sun of mid-July.
---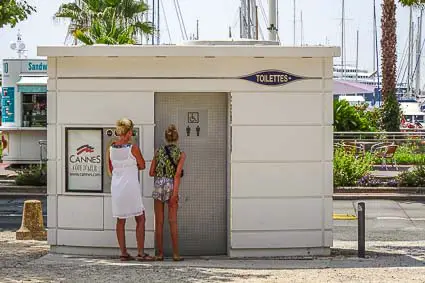 Automated self-cleaning toilets (similar to the sanisettes of Paris) were handy for tourists and visiting boaters from the marina nearby.
---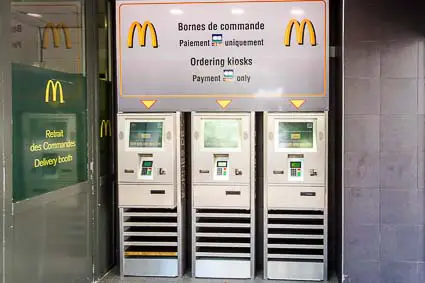 Automation had also come to the waterfront McDonald's, where take-out customers were invited to order via interactive screens on outdoor kiosks and pay by credit card.
---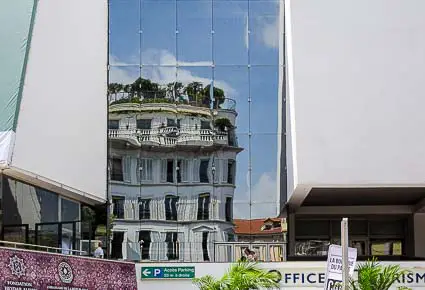 East of the Gare Maritime and yacht harbor, the Palais des Festivals et des Congrés was a monument to both the Cannes Film Festival and architectural ugliness. (It did have one redeeming feature: a mirrored wall that reflected the more attractive buildings across the street.)

---
Tourists posed for family snapshots on the Grand Auditorium's famous red carpet.
---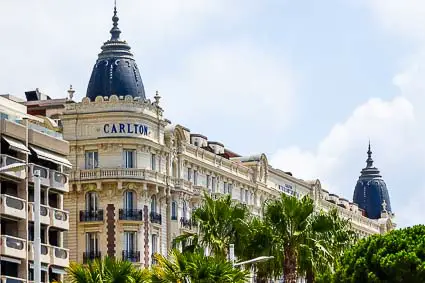 We continued along the waterfront to the Plages de la Croisette and the Hotel Carlton (shown above), which has been attracting the rich and/or famous since 1911.
---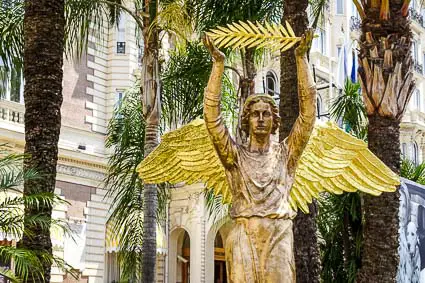 The statue in front of the Hotel Carlton wasn't your typical garden gnome.
---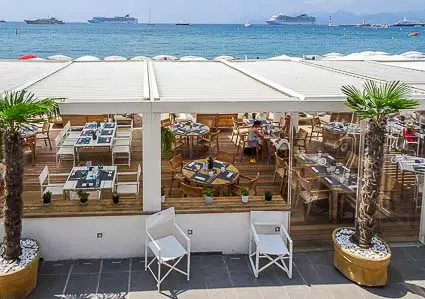 Across the street, the Hotel Carlton's private beach club had a full-service restaurant with a backdrop of beach, ships, and yachts.
---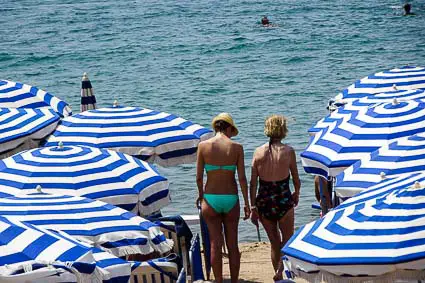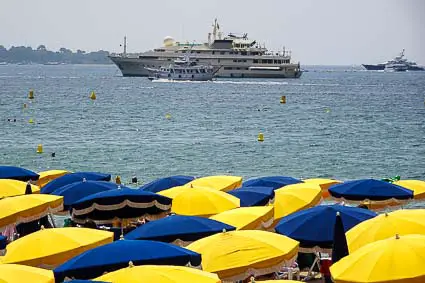 Other hotels (and the town of Cannes) had their own stretches of beach with umbrellas--some apparently designed to attract Finns and Swedes.
---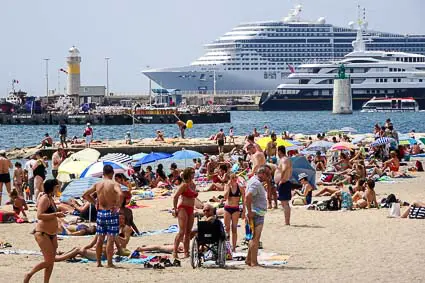 Not everyone hid under a beach umbrella or sipped Champagne in a hotel restaurant: La Croisette's public beach was busy with ordinary folks enjoying the sun, the water, and each other's company.
---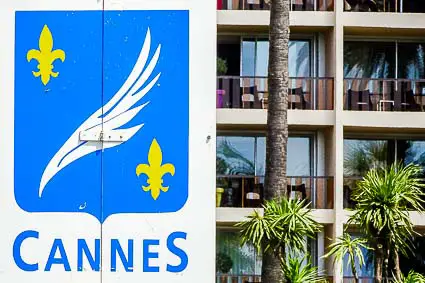 Looking across the waterfront boulevard, we were reminded that we weren't in Nice or Saint-Tropez.
---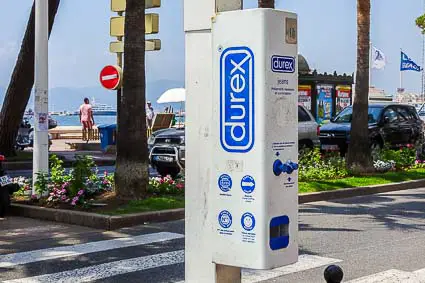 We were a bit surprised to see this vending machine on the way to the beach, and not on the way to the hotels. (Then again, we've never peeked inside a wiggling beach tent.)
---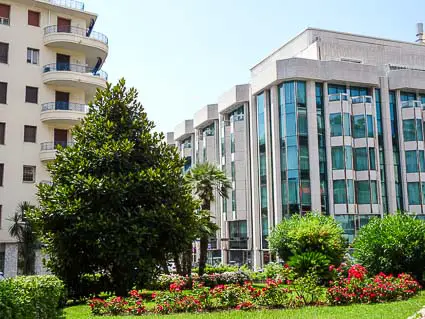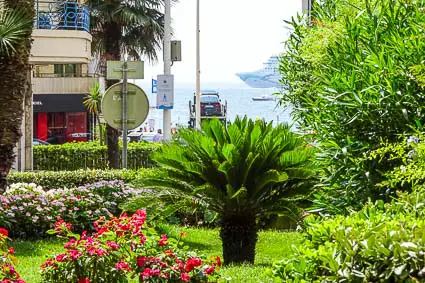 Many of the buildings behind La Croisette were modern. Few were attractive, but some had decent landscaping.
---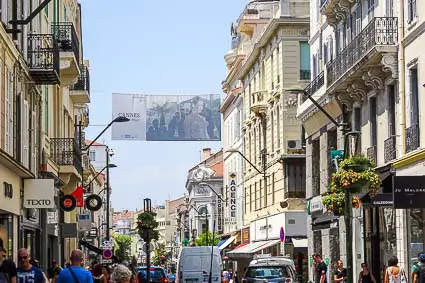 Having had our fill of imagined luxuries along La Croisette, we headed a few blocks inland to the rue d'Antibes, the main shopping street of Cannes.

---