Norwegian Jade Cruise Photos
From: Norwegian Jade Cruise Review
Day 10: Cannes (4)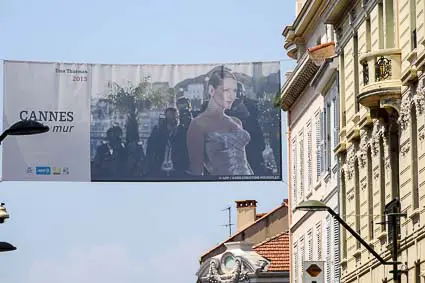 At strategic points along the rue d'Antibes, the city had hung banners of Cannes Film Festival winners or honorees. This one featured Uma Thurman, although we didn't think the picture was a very good likeness.
---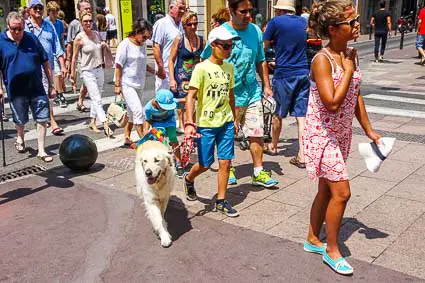 The street was packed with tourists and shoppers (and, as you'd expect in France, their dogs).
---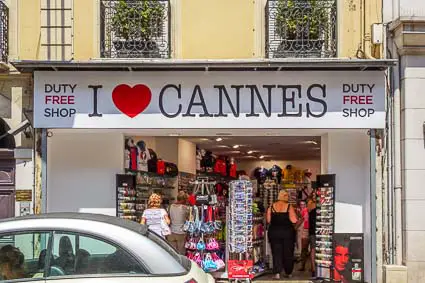 A shop advertised duty-free goods. (We weren't sure how that worked--did the shop deliver booze, chocolate bars, perfume, and jewelry to your yacht outside French territorial waters?)
---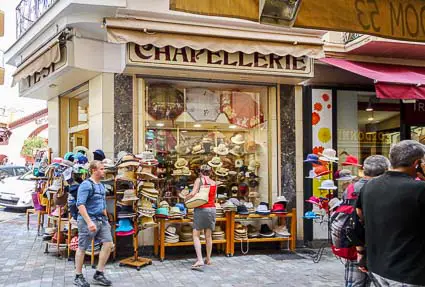 Although Cannes has its share of unlicensed hat vendors, the chapeaugensia (yes, we made up that word) bring their trade to the Chapellerie in the city center.

---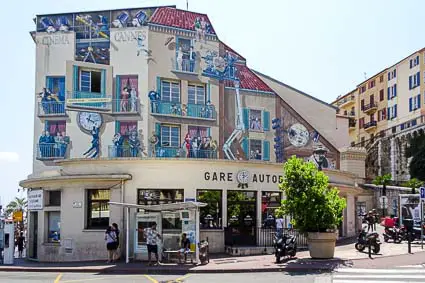 Not far away, the bus station at Place Cornut-Gentille wows visitors with its "Cinema Cannes" mural (one of more than a dozen cleverly painted walls in Cannes).
---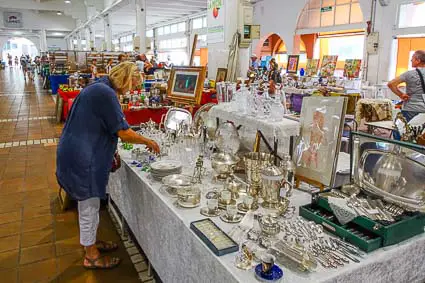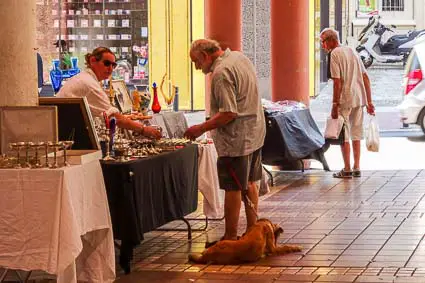 Another downtown attraction, just uphill from the Hôtel de Ville or City Hall, is the Marche Forville. The market, which is one of several outdoor markets in Cannes, sells food and flowers from Tuesday to Sunday. On Monday (the day we visited) it hosts a flea market.

---