Norwegian Jade Cruise Photos
From: Norwegian Jade Cruise Review
Day 10: Cannes (5)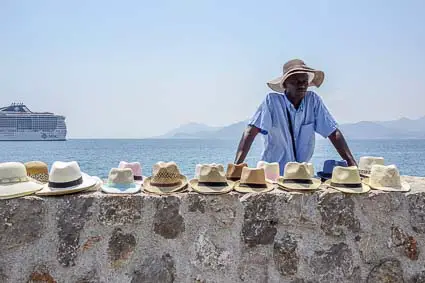 As the day wore on, it was time to return to the ship. We walked back to the cruise terminal, passing a hat vendor who was still manning the barricades in the hot sun.
---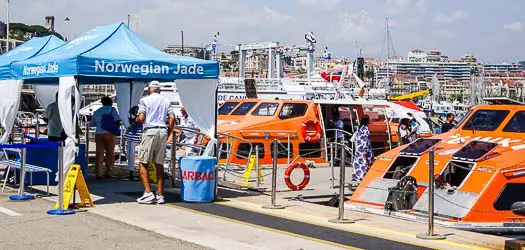 Norwegian Jade's crew had set up a tender station on the pier, with cold drinks and chairs for overheated passengers.
---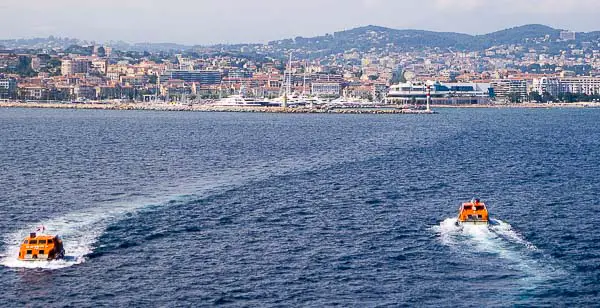 It wasn't long until we were back on Norwegian Jade, where we took this photo of tenders shuttling back and forth, the Cannes breakwater, and the town itself.

---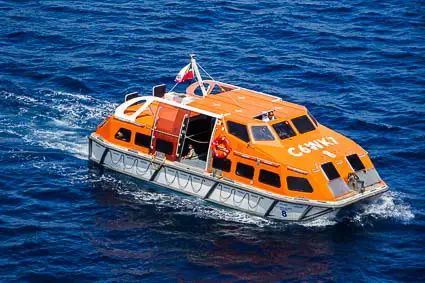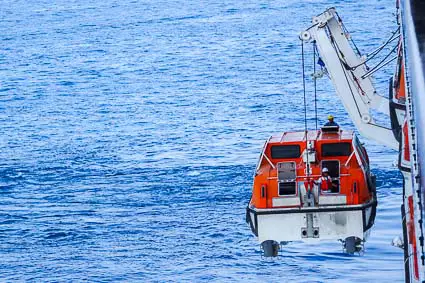 The last tender arrived from Cannes shortly after 5 p.m. as the three other boats were being hoisted onto their davits.
---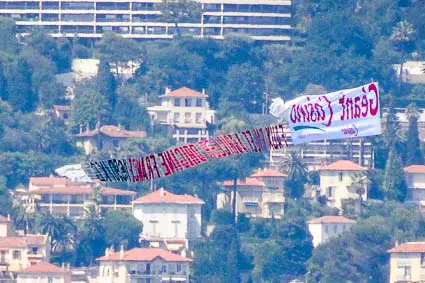 While we waited to depart, a light airplane flew past with an advertising banner. (The ad was obviously targeted to people in Cannes, not to ships and yachts offshore.)

---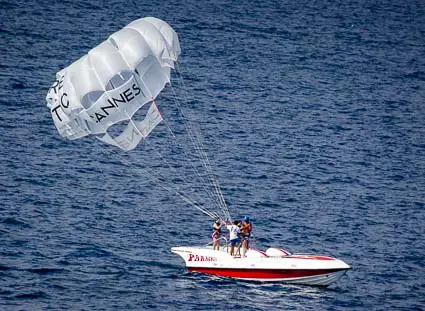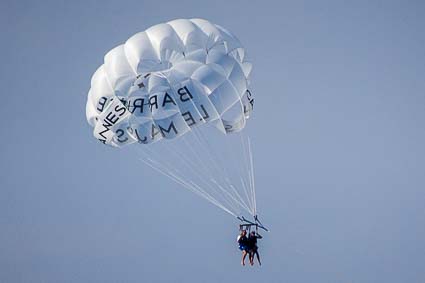 Parasailers outside the harbor took off from a small boat, which then towed them as the parachute rose high into the air.
---

The flotilla of yachts outside the harbor looked less military now that the morning haze had long worn off.
---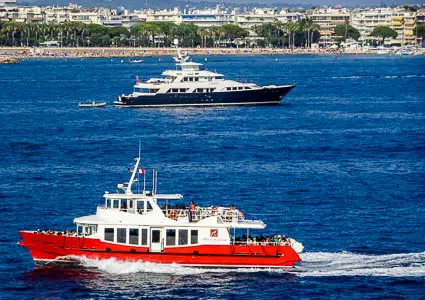 Other yachts and sightseeing boats cruised past Norwegian Jade as we steamed away from Cannes.
---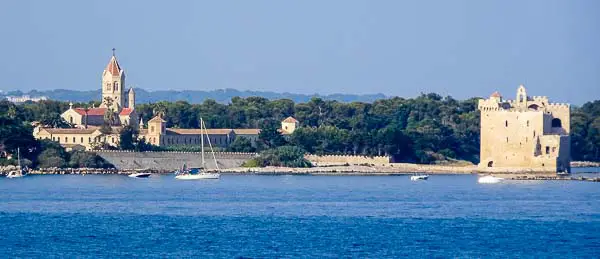 A short while later, we passed the Lérin Islands (including Île Saint-Hororat, shown here, which has been home to monasteries since the Fifth Century AD).
The Lérin Islands are a 15-minute ride from Cannes by ferry. Tourists come to visit the Sea Museum (housed in a former Royal Fort and Prison), a monastery shop at the Abbaye de Lérins, and the islands' nature preserves.
---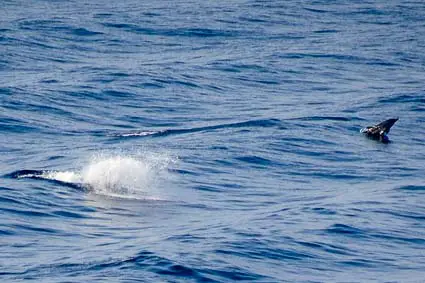 Not long after reaching the open sea, we saw a pod of dolphins splashing as they swam alongside Norwegian Jade. The dolphins took turns leaping into the air, flipping onto their backs, and falling back into the water.
---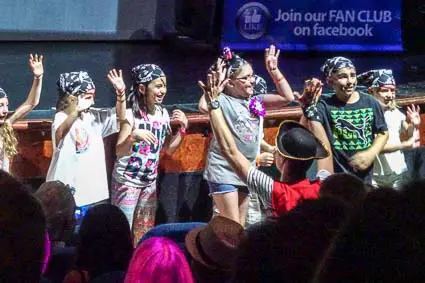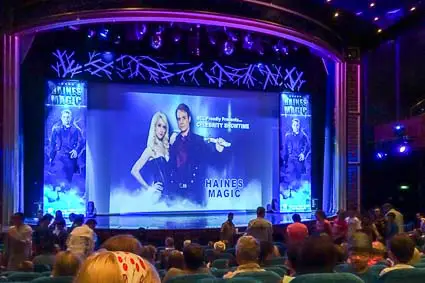 Later in the evening, costumed children from Norwegian Jade's Splash Academy greeted adult passengers in the Stardust Theatre before another phenomenal magic show by David and Abi Haines.
---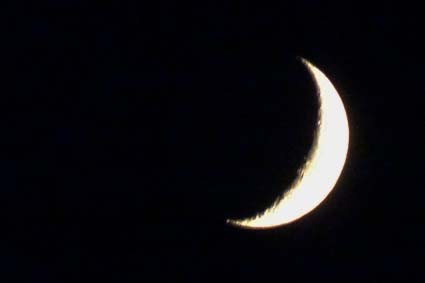 Day 10 of our cruise ended with a nighttime walk on open decks under a New Moon.
---