Norwegian Jade Cruise Photos
From: Norwegian Jade Cruise Review
Day 10: Cannes, France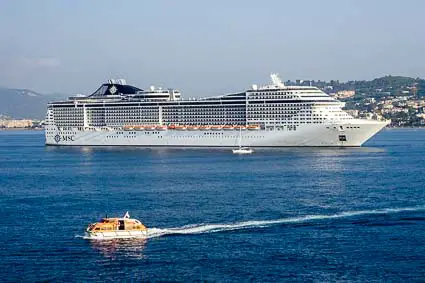 Norwegian Jade dropped anchor off Cannes, France early in the morning. Another large ship, MSC Divina, was already anchored nearby.
---

Off to the east, yachts resembled a naval flotilla in the morning haze.
---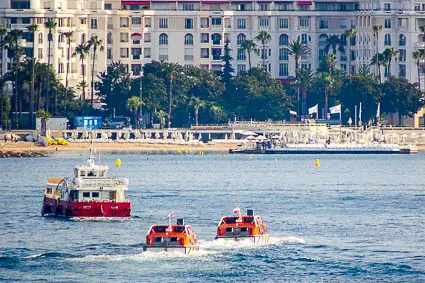 Cannes was a tender port, so Norwegian Jade's crew had lowered four lifeboats to provide transportation between ship and shore.

---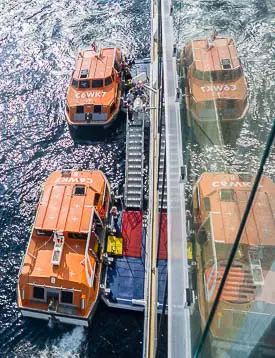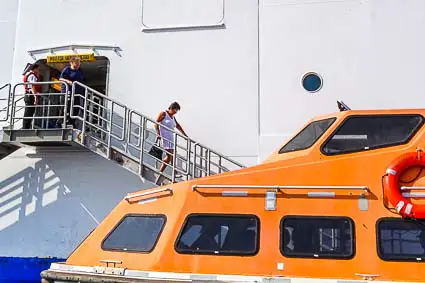 Tenders were being loaded two at a time from a dock that folded out of Norwegian Jade's hull.
---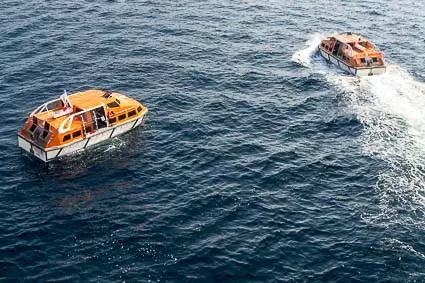 Every few minutes, a pair of tenders departed toward the Quai Croisière in Cannes.
---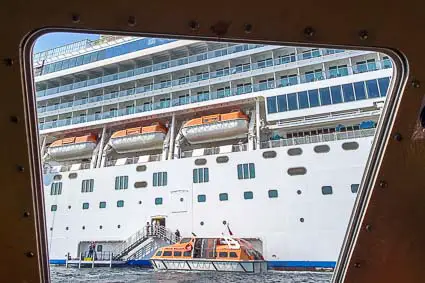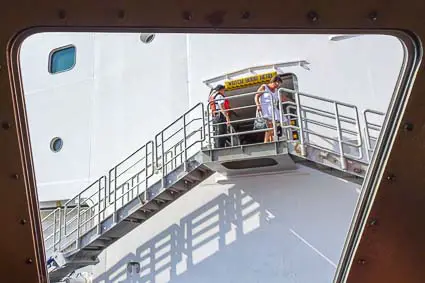 We waited until the crowd thinned out, then went ashore ourselves. (These photos were taken from our tender as it left the ship.)
---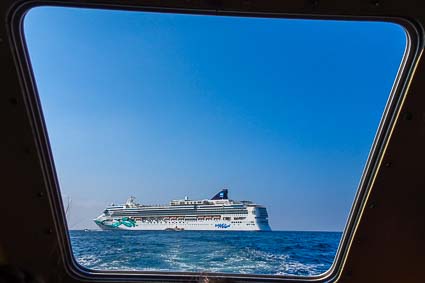 Norwegian Jade receded into the distance as we sped toward Cannes.
---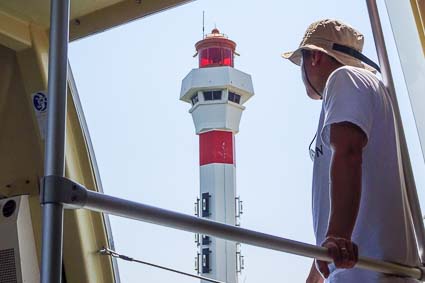 Within a few minutes, we passed the lighthouse that marked the harbor entrance.
---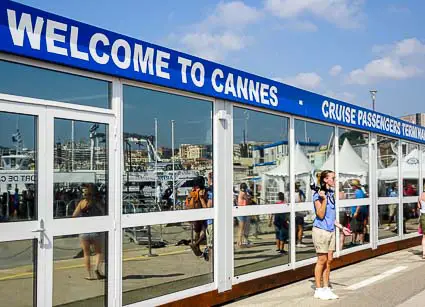 The tender brought us to the Cannes Cruise Passengers Terminal, which is located on a spit of land at the western edge of the harbor.
---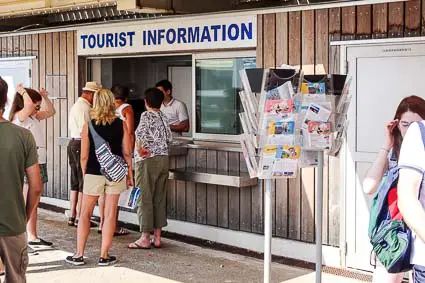 The terminal had a tourist-information desk (where we obtained a free map) and public toilets. A sign provided a login and password for a free Wi-Fi hotspot.
---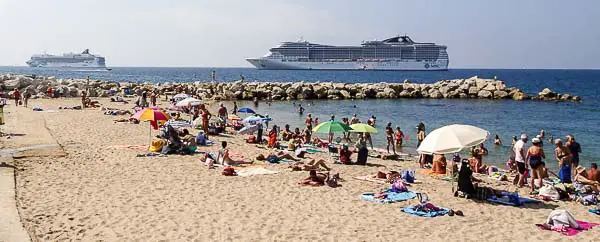 A beach on the other side of the breakwater offered views of Norwegian Jade (left) and MSC Divina.
---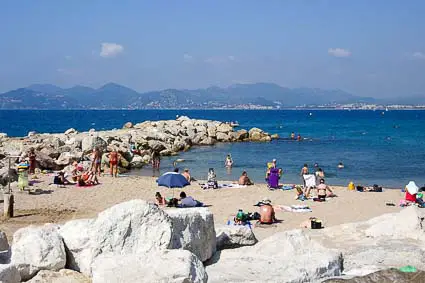 Looking west, we could see more towns and mountains along the French Riviera.
---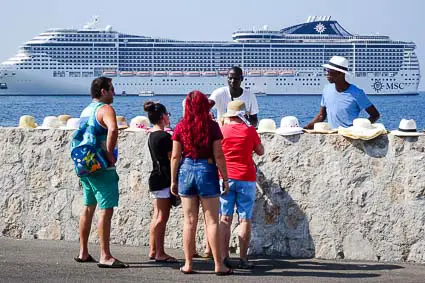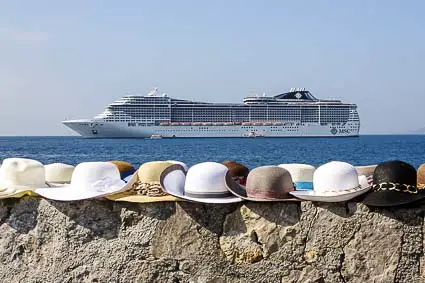 Hat vendors had set up business along the wall behind the beach. Some of the hats were quite stylish--they weren't just souvenir throwaways.
---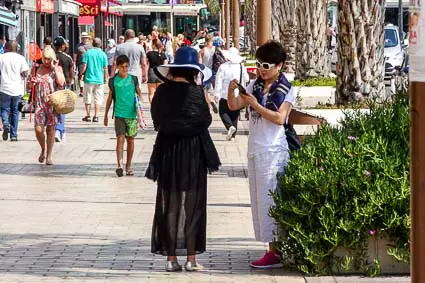 The road and sidewalk from the cruise terminal fed into the Quai St-Pierre, a busy street along the western curve of the waterfront in downtown Cannes.
---