Norwegian Jade Cruise Photos
From: Norwegian Jade Cruise Review
Day 11: At Sea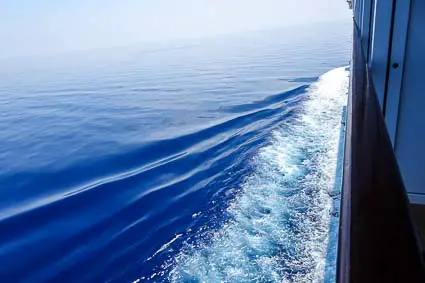 The sea was smooth, intensely blue, and warm as we steamed from Cannes to Valletta, Malta.
The cold water from the tap in our cabin never got cooler than lukewarm, since the ship's storage tanks were inside the hull and the sea temperature was around 82° F or 28° C.
---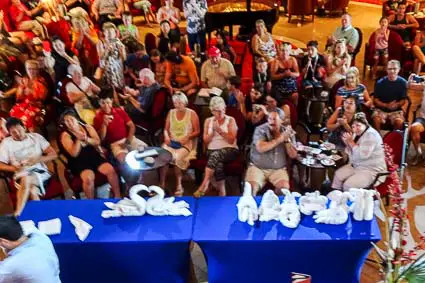 The morning's big event was a demonstration of how to make towel animals.
---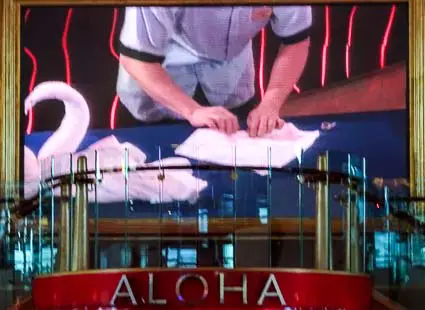 The tutorial took place in the Atrium on Deck 7, with close-ups shown on the big screen above the staircase.
---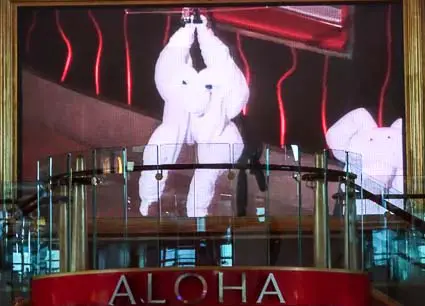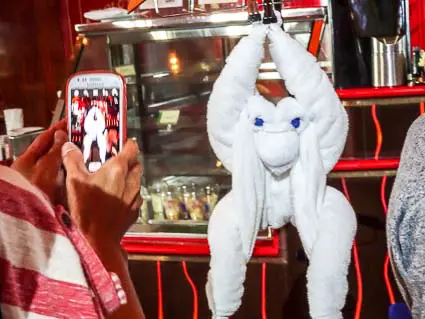 Passengers could admire the finished animals on the big screen, then grab close-up snapshots of the actual creatures.
(Disclaimer: No towel animals were harmed in the making of these photos.)
---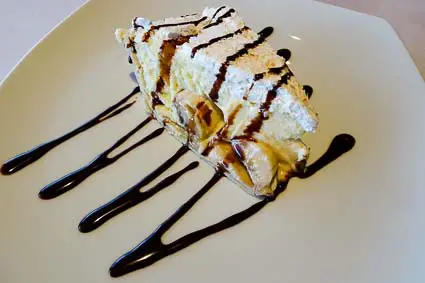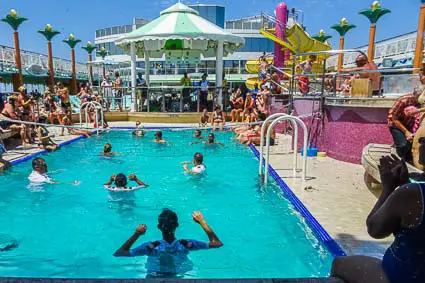 After a lunch that ended with banana cream pie, we watched a few minutes of a water volleyball match between officers and passengers.

---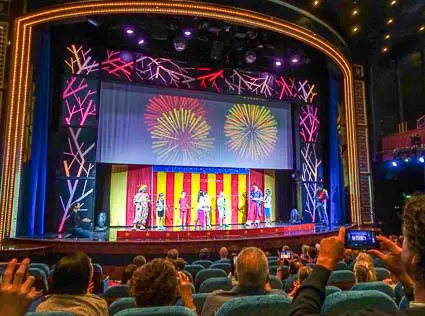 Later in the afternoon, the ship's children and teen programs staged a "Circus at Sea" in the Stardust Theater, using circus skills that the kids had learned during the voyage.
---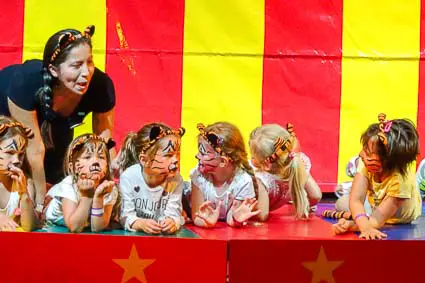 The youngest children were made up as tigers (and they roared like tigers, though they looked like kittens to us).
---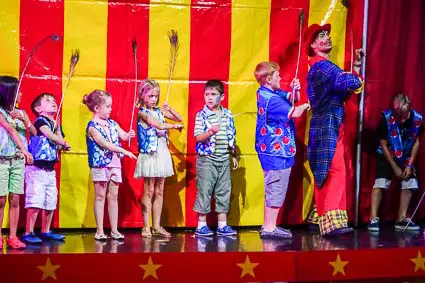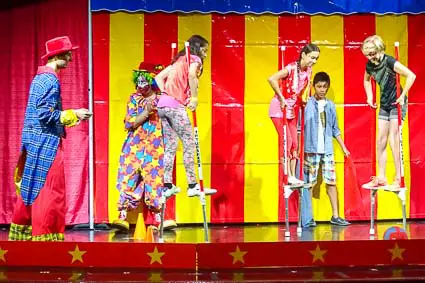 Slightly older kids did a number that involved feathers, and the tweens walked on stilts.
---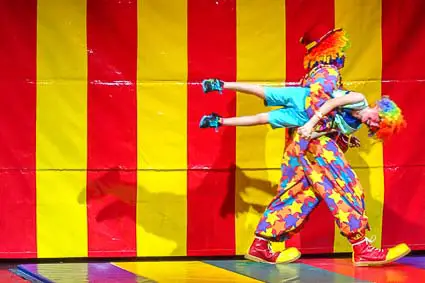 These two clowns had walk-off parts.
---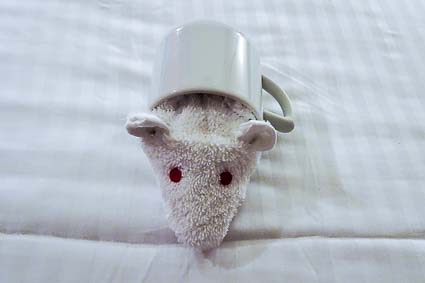 Our day ended with a storm in a teacup ("Storm" being the name of our new pet mouse).

---