Norwegian Jade Cruise Photos
From: Norwegian Jade Cruise Review
Day 12: Valletta (3)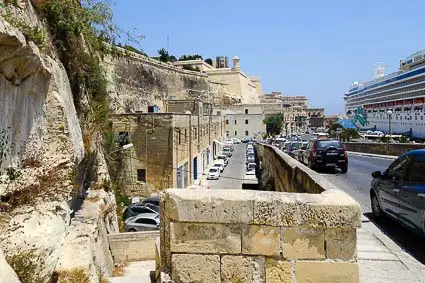 The sun and heat were getting to Durant (who was still recovering from a pre-cruise virus), so we headed downhill to the cruise terminal, where he returned to the ship while Cheryl continued walking along the waterfront.
---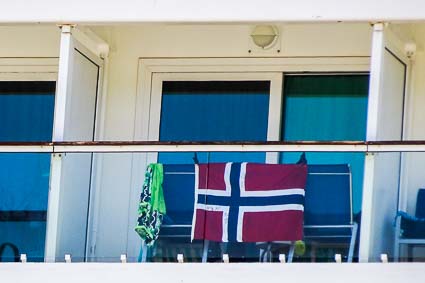 A flag on the ship's balcony hinted that Norwegians were aboard Norwegian Jade.
---
Below are some random sights and objects that Cheryl saw as she walked along the wharf toward Fort St. Elmo, at the tip of Valletta's waterfront:
---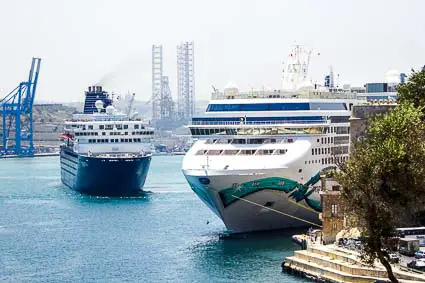 The French cruise ship Zenith left Valletta in mid-afternoon.
---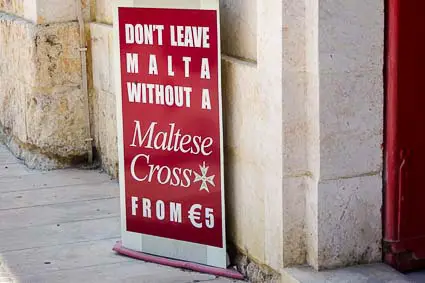 Did the Knights of Malta, a.k.a. the Order of St. John, ever dream that their symbol would someday be used on tourist trinkets?
---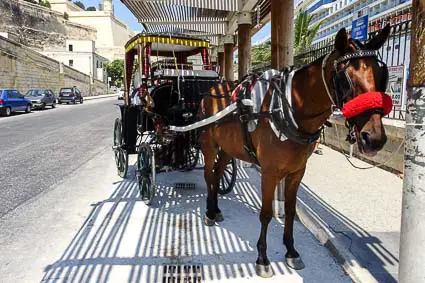 This horse had no interest in history or Maltese crosses--it was simply enjoying the shade.
---
The Victoria Gate was built in 1885, during the era when Malta was a British protectorate.
---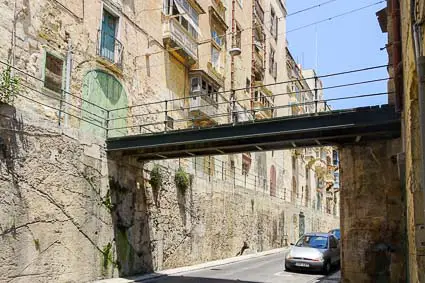 A pedestrian bridge crosses a waterfront street in Valletta.
---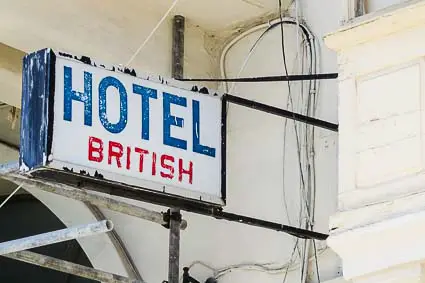 Malta became independent in 1964, but the British haven't been forgotten.
---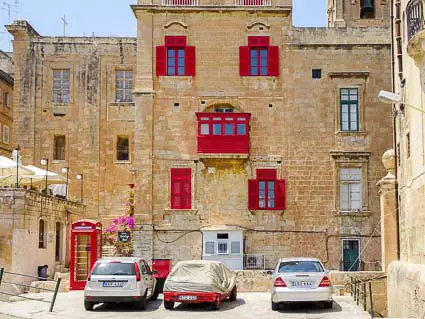 This building is a hotel. Note the careful art direction, with the red automobile (mostly hidden under a car cover) matching the red shutters, bay window, and telephone box.
---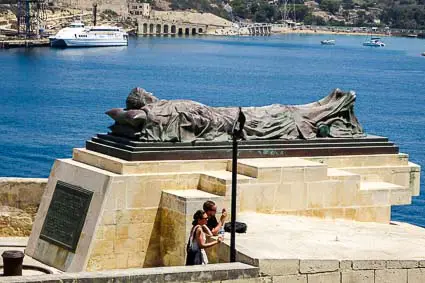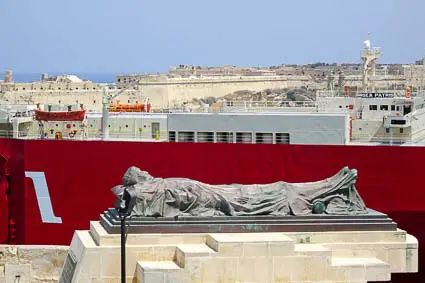 Here are two views of Valletta's World War II Memorial. In the lower photo, the red background is provided by the vehicle carrier Sea Patris (which happened to be going by when Cheryl snapped the picture).
---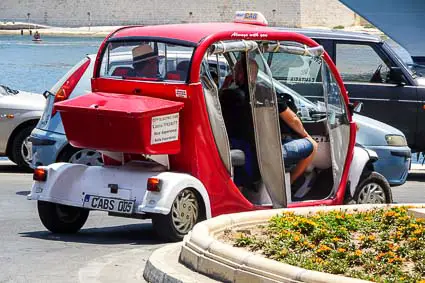 An electric minicab goes around a roundabout on Valletta's waterfront road.
---
Vergni Mqaddsa ta' Notre Dame ta' Liesse, a.k.a. the Blessed Virgin of Liesse Church, is on the Valletta waterfront just to the east of the Lascaris War Rooms and the Upper Barrakka Lift.
---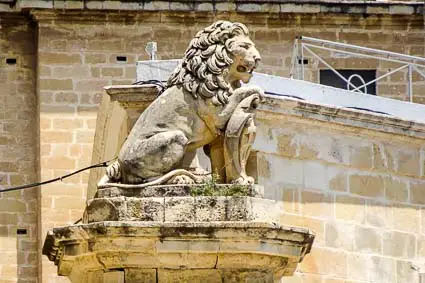 A stone lion lies in wait for invaders.
---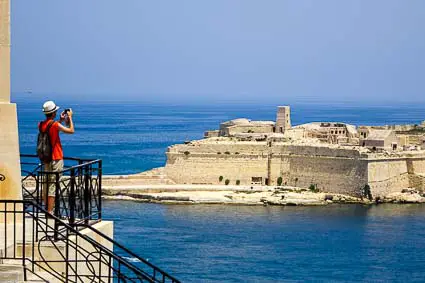 A tourist captures a souvenir image of Fort Rinella, which is famous for its coal-fired, steam-driven 100-ton gun from the Victorian era.
---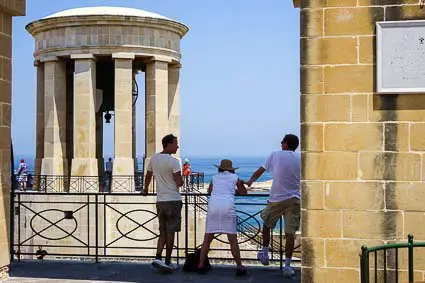 Tourists enjoy the panoramic views from an overlook near the Valletta's Siege Bell War Memorial.
---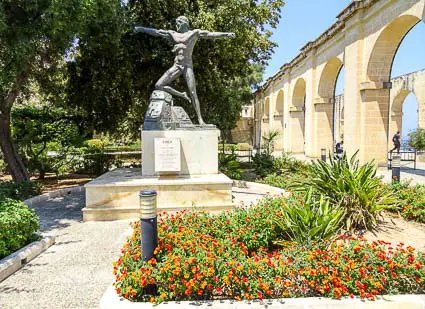 Cheryl took a break in the Lower Barrakka Gardens, next to the Siege Bell War Memorial (which is to the right of the arches in this photo).
---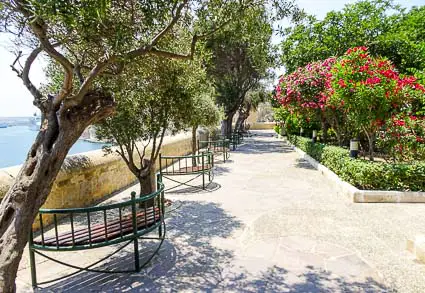 The gardens offer waterside views, trees and flowering shrubs, and a free public lavatory.
---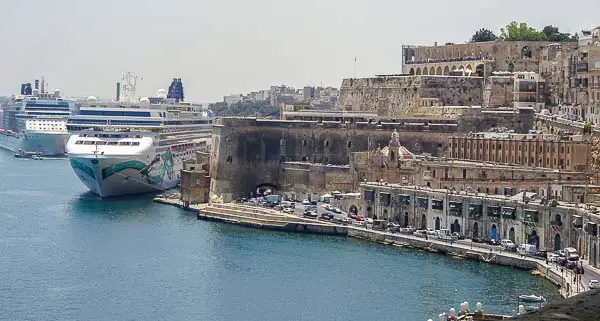 This photo shows Valletta's main waterfront with Norwegian Jade and another cruise ship moored along the wharf.
In the upper section of the photo, on a terrace beneath a row of arches, you can make out the Saluting Battery.
---