Norwegian Jade Cruise Photos
From: Norwegian Jade Cruise Review
Day 12: Valletta (4)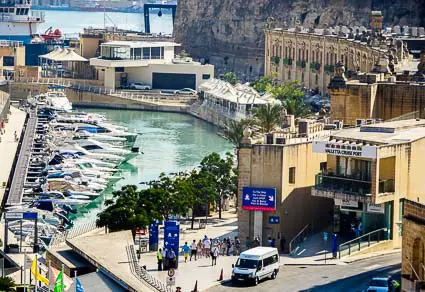 "All aboard" time in Valletta was 5:30 p.m., with departure about half an hour after that, so Cheryl returned to the cruise terminal and Norwegian Jade in late afternoon.
---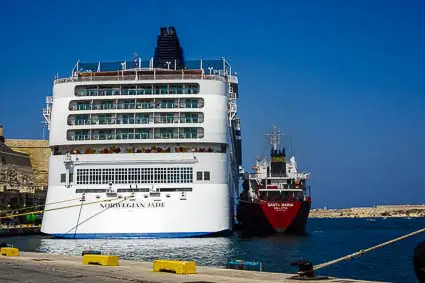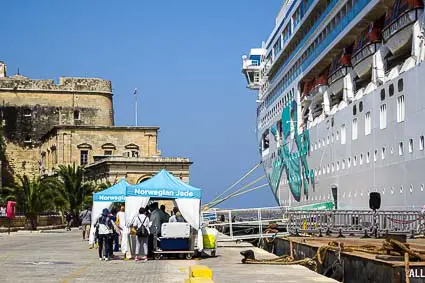 A fuel barge was pumping bunker oil into Norwegian Jade, and members of the crew supplied cold drinks and chilled washcloths to returning passengers.
---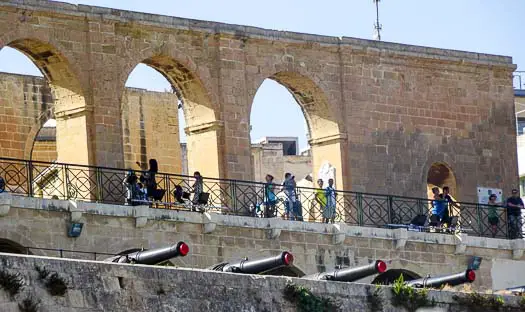 Just above the pier, the guns of the Saluting Battery loomed over Norwegian Jade as our ship prepared to sail.

---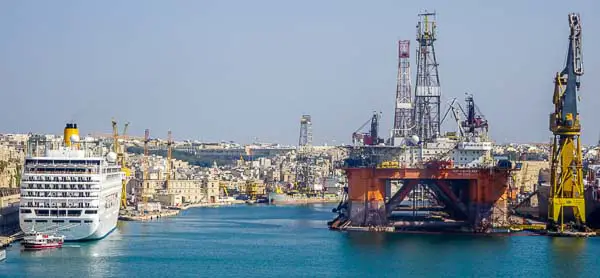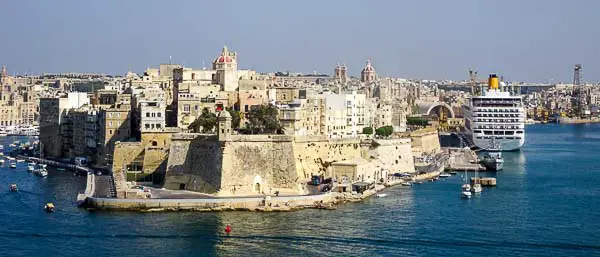 Our departure offered views of the cruise ship Costa neoRiviera, an oil rig, and Fort St. Angelo across the Grand Harbour from downtown Valletta.
---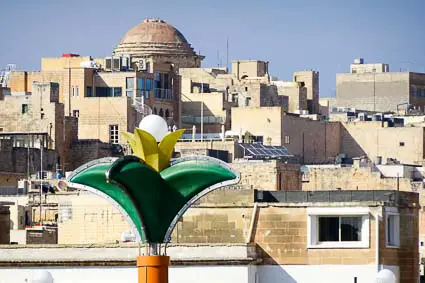 On Norwegian Jade's port side, one of the lamps on Deck 12 had a church dome as a backdrop.

---
A sightseeing boat of Captain Morgan Cruises was moored along the wharf.
---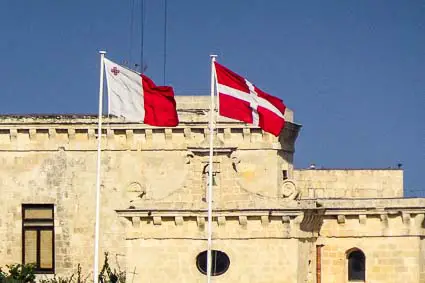 Maltese flags flew above the harbor.
---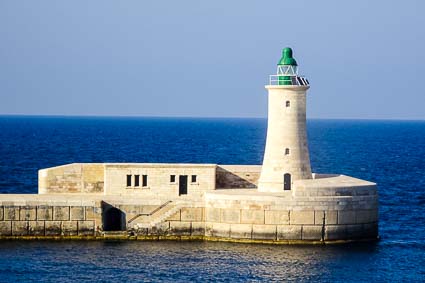 It took only a few minutes for Norwegian Jade to leave the harbor, passing a light on the breakwater on its way to the open sea.
---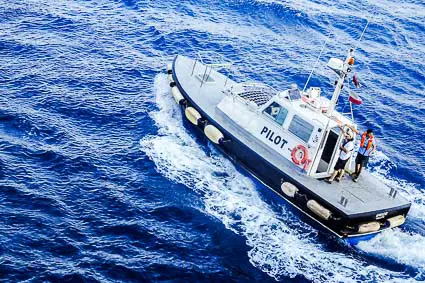 A boat collected the pilot, and we were on our way to Messina, Sicily.
---