Norwegian Jade Cruise Photos
From: Norwegian Jade Cruise Review
Day 12: Valletta, Malta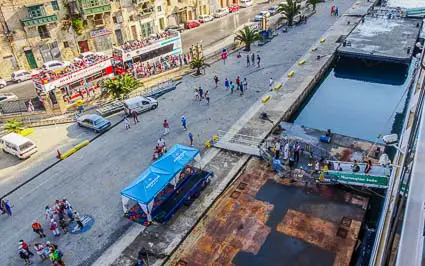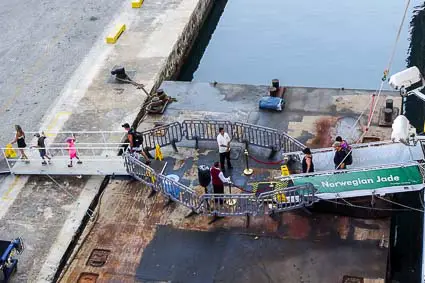 Norwegian Jade arrived in Valletta, Malta before breakfast, and passengers were already going ashore by the time we ventured onto our balcony.
---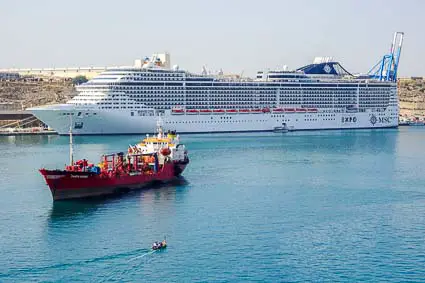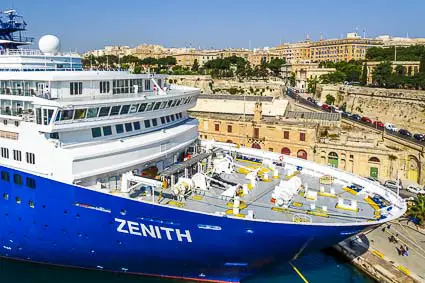 Valletta's historic Grand Harbour was busy with cruise ships, tankers, ferries, and other vessels both large and small.
---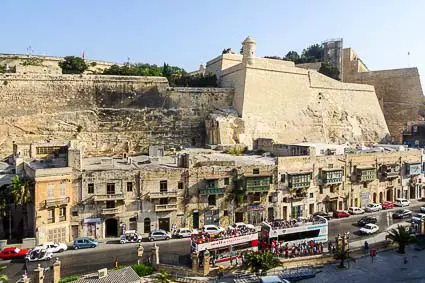 Fortifications on the cliffs around the port were a reminder that Malta has been the site of many battles and bombardments over the centuries.
---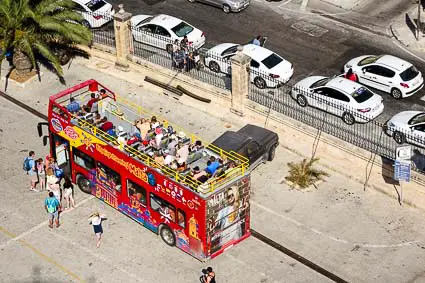 The inevitable "hop on, hop off" sightseeing bus was parked outside the port gate, near a row of taxis.

---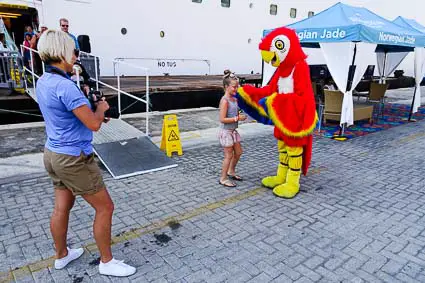 When we left Norwegian Jade after breakfast, a ship's photographer disguised as a Maltese falcon was available for posed photo ops.
---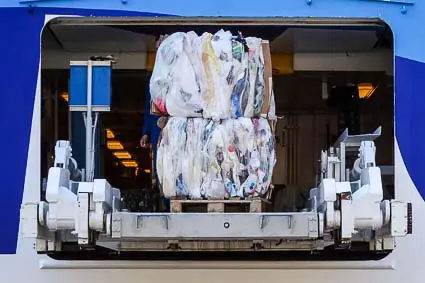 Farther along the hull, bundles of plastic were being unloaded for recycling.
---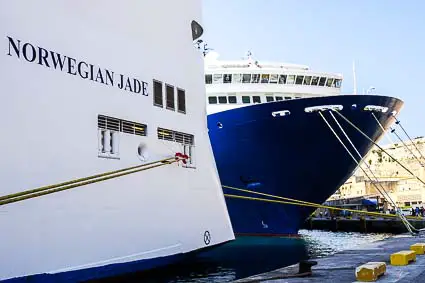 The MV Zenith of CDF Croisieres de France was moored behind Norwegian Jade.
---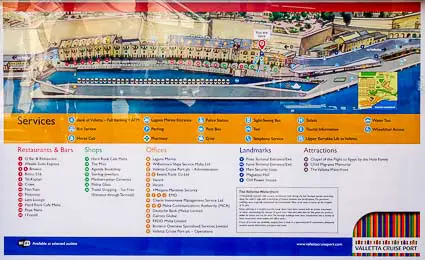 A map in the cruise terminal gave an overview of the waterfront. (Click here for a larger version of the map.)
---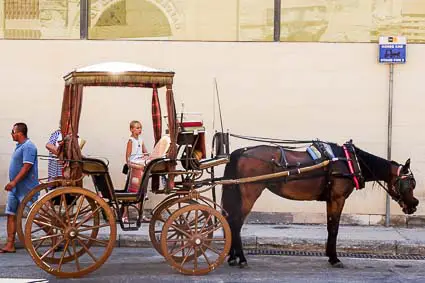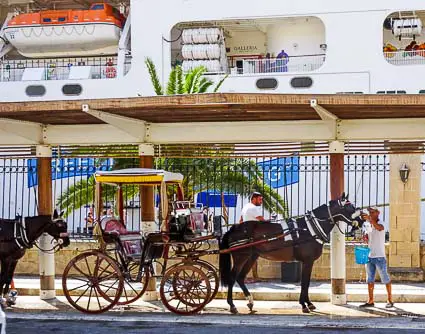 As we left the wharf, we saw the first of many horse-drawn carriages in Valletta. (A roof over the loading area offered protection from the sun for the horses and their wranglers.)
---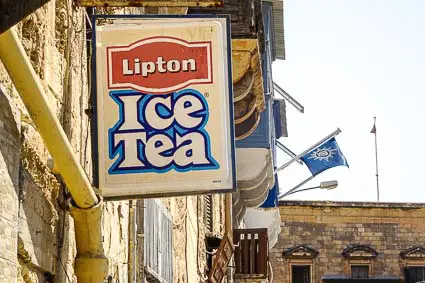 The horses were supplied with water, and we suspected that the wranglers would have appreciated a jug of iced tea.
---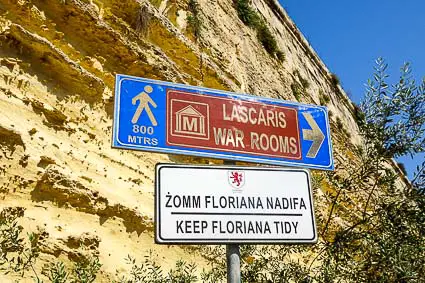 A sign pointed to a local tourist attraction, and another sign beneath it was written in Maltese and English.
---
Our immediate destination was the Upper Barrakka Lift, an elevator that would take us to the city center on top of the cliffs.
---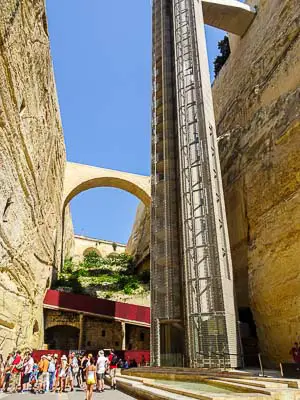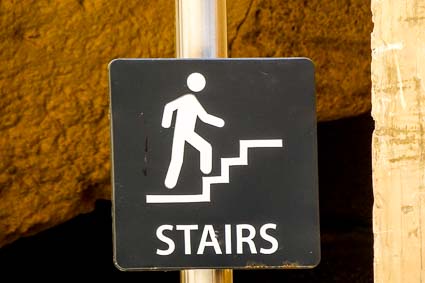 When we reached the lift, we saw a long ticket line, so we decided to skip the 25-second elevator ride and take the stairs.
---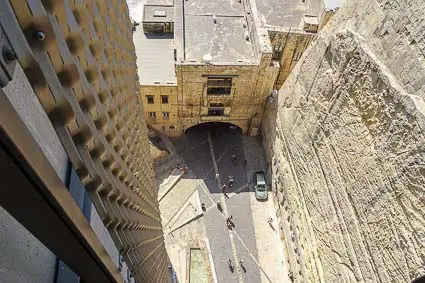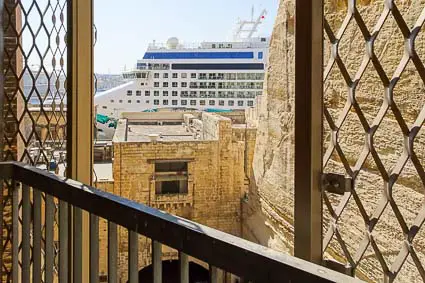 The stairs proved to be the better choice, because there were several landings where we could enjoy views and take photos during our 190-foot or 58-meter ascent.
---
Despite the heat, we survived our walk to the Upper Barrakka Gardens, where the viewing platform overlooked Norwegian Jade and the Grand Harbour.

---