Norwegian Jade Cruise Photos
From: Norwegian Jade Cruise Review
Day 13: Messina, Sicily, Italy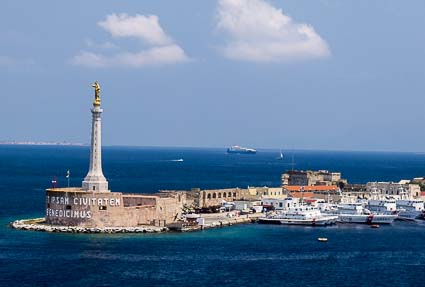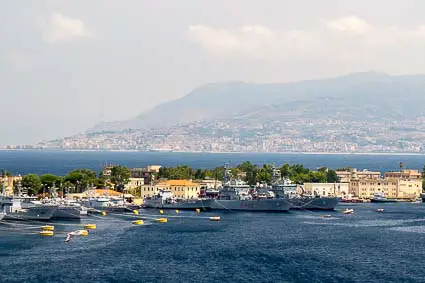 We were on our cabin's balcony when Norwegian Jade arrived in Messina, Sicily. (In the lower of these two photos, you can see the mountains of Calabria, on the Italian mainland, across the Strait of Messina.)
---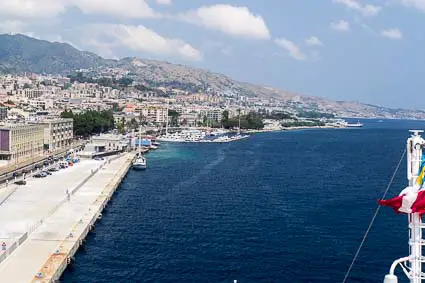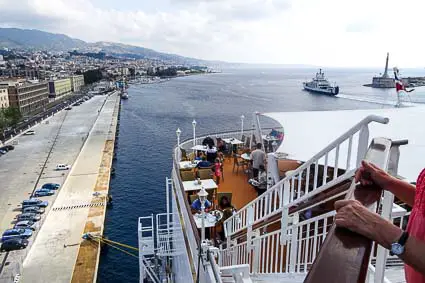 The harbor pilot brought Norwegian Jade to a pier directly in front of downtown Messina.
---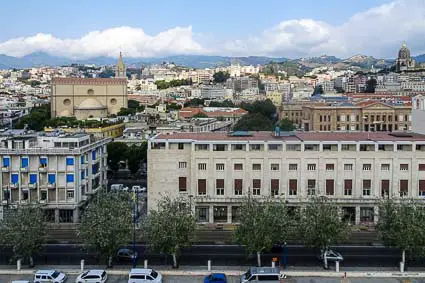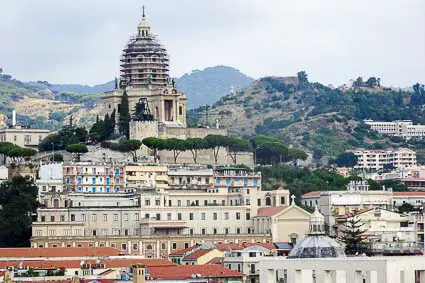 Looking out from the ship, we could see the Duomo or cathedral (upper photo, left) and the Chiesa di Cristo Rey (lower photo, with its dome clad in scaffolding).

---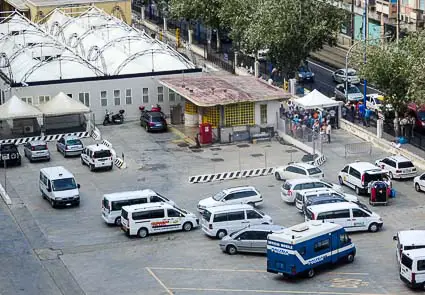 Taxis and--curiously enough--a police van were already waiting by the small cruise terminal and port entrance.
Tour buses were also on the quay for passengers who'd booked shore excursions to Mount Etna, Taormina, Tindari, and other places within driving distance of Messina.
---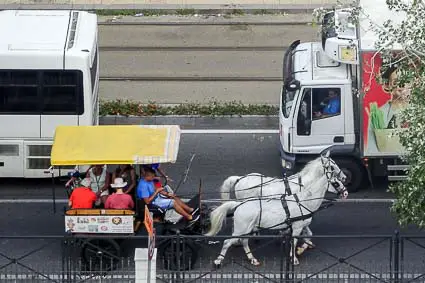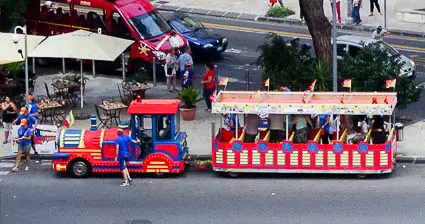 Horse-drawn carriages and a tourist train were just outside the port gates.
---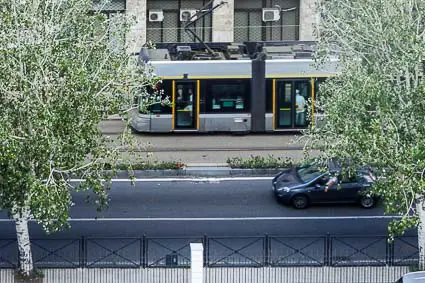 Across the street, a tram carried local commuters to their jobs.
---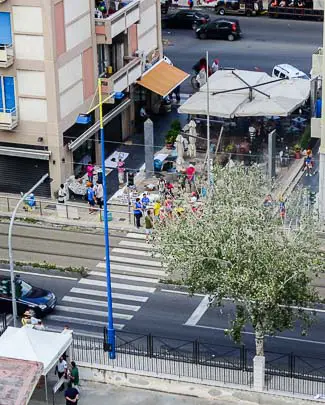 From the deck of Norwegian Jade, we zoomed our camera in for a preview of the short route to Messina's business district, which was just beyond the waterfront road.
---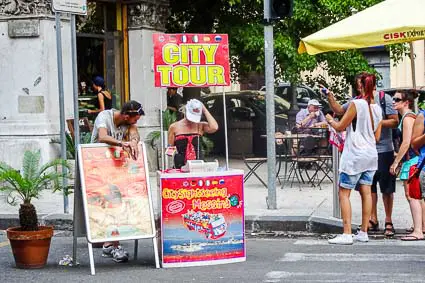 When we went ashore, employees of sightseeing-bus companies vied for our attention. (They weren't unduly aggressive--they just gave us maps and were kind enough to answer questions even though we didn't purchase any bus tickets.)
---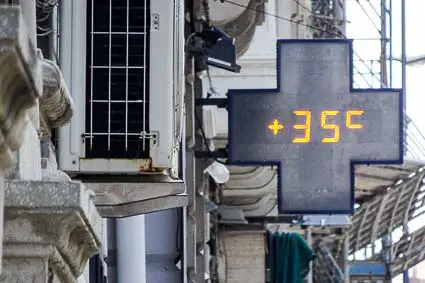 It was a blisteringly hot day (95 degrees Fahrenheit, if we were to believe this pharmacy's temperature sign), but we adjusted our hats and continued into the city center.
---