Norwegian Jade Cruise Photos
From: Norwegian Jade Cruise Review
Day 3: At Sea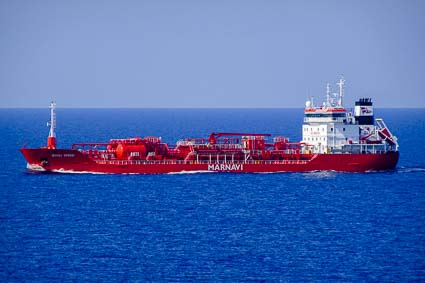 Our second day at sea was much like the first, with more ships passing as we sailed eastward toward the Aegean.
---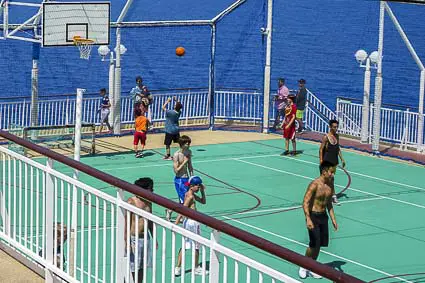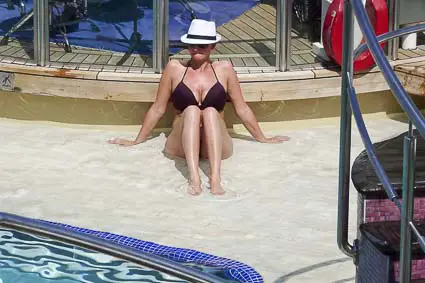 The sports court was busy with two games going on at once (soccer and basketball), while Deck 12's pools, hot tubs, and sunbeds attracted the usual hot-weather crowd.
The pool area had a nice feature: A surrounding buffer zone that was filled with shallow water. This helped to keep the tiles from scorching tender feet in the July sun, and it let sunbathers enjoy the water without taking a full dip and rinsing off their sunscreen.
---
As the day got hotter, a waitress circulated among the sunbeds, passing out skewers with frozen grapes.
---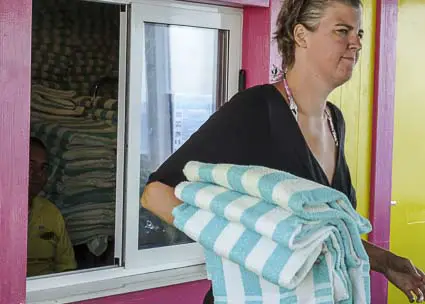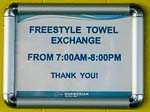 A "Freestyle Towel Exchange" near the pools allowed passengers to swap their wet NCL beach towels for dry ones.
---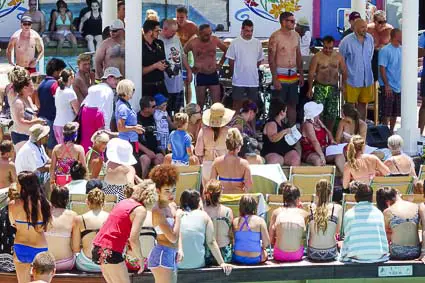 Later in the day, the cruise director's staff organized a "Mr. Sexy Legs" contest in the pool area that drew an appreciative crowd.

---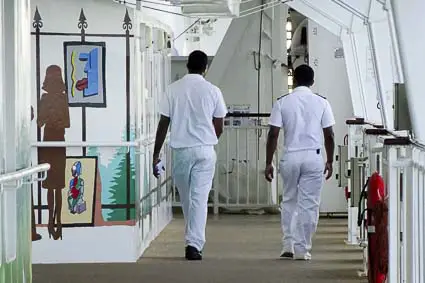 While the passengers played, the crew had work to keep them busy.
---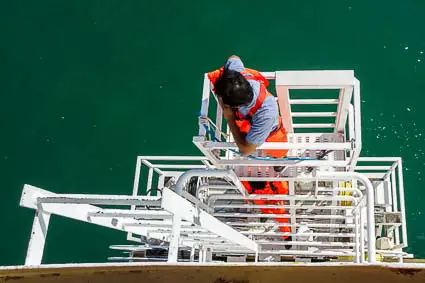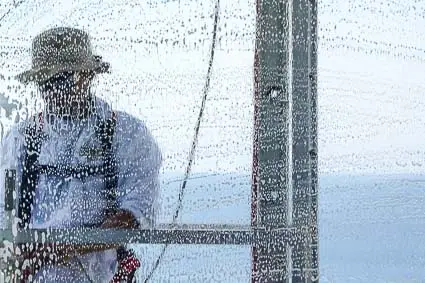 Sailors washed windows day after day, making their way around the ship on a motorized device that ran on tracks along the hull.
---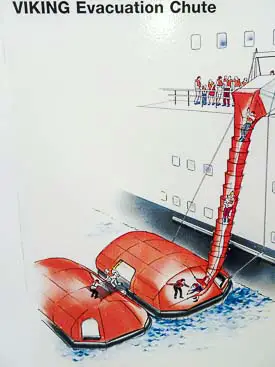 Down on the Promenade Deck, we were intrigued by an instruction plaque for the ship's Viking life-raft system.
---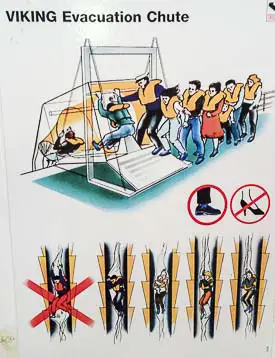 The evacuation chute looked like a thrill ride. ("You go ahead. Women and children first!")
---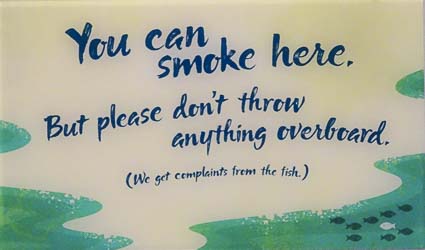 There was a designated smoking area on the Promenade Deck for passengers who might prefer lighting a last cigarette instead of leaping into a life raft.
---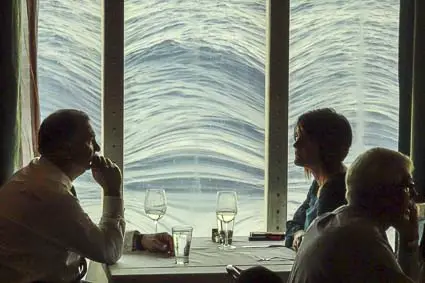 When evening came, we had dinner in the Grand Pacific dining room.
Like Alizar (Norwegian Jade's smaller main dining room), the Grand Pacific had windows with a Fresnel-lens effect that created interesting views of the sea. On one occasion, when a ship went by, the vessel seemed to climb a hill before going down the other side.
---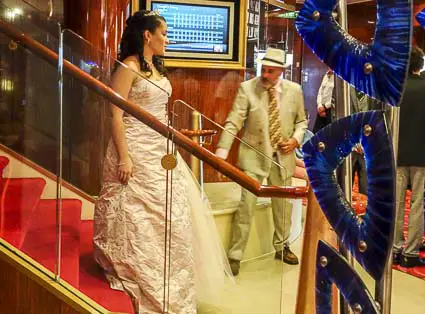 Later in the evening, we saw a young girl in a ball gown posing for photos on a staircase while her family looked on. The girl was celebrating her quinceañera, a kind of secular Latin American bat mitzvah for 15-year-olds.

---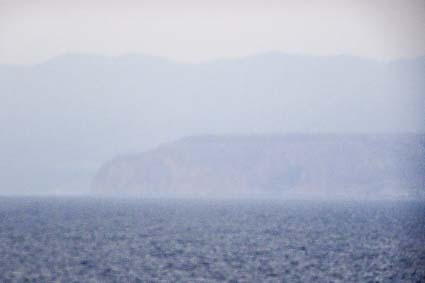 Before the sun went down, Norwegian Jade passed close to the Greek coast, and we were able to grab this snapshot through the evening haze.

---