Norwegian Jade Cruise Photos
From: Norwegian Jade Cruise Review
Day 4: Santorini (3)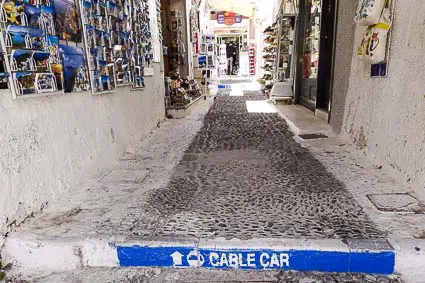 As the morning wore on, the sun and heat became oppressive, and Durant (who's a vampire at heart) went back to the ship.
---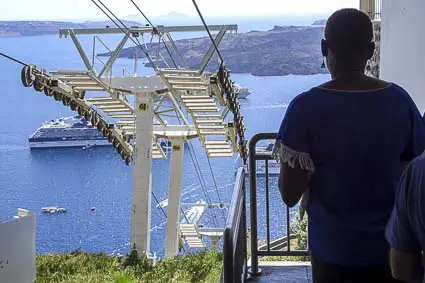 The cable car's upper station was almost empty at midday, and getting down to the port took only a few minutes.
---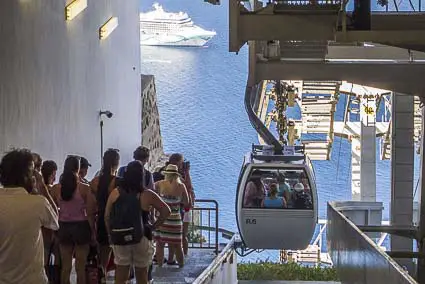 By 2:15 p.m., when Cheryl headed back, the cable car's line snaked down the street. She waited more than an hour to board the cable car, plus 15 minutes or so to get on a tender back to the ship. Boarding Norwegian Jade and going through the security line took another 15 minutes.

---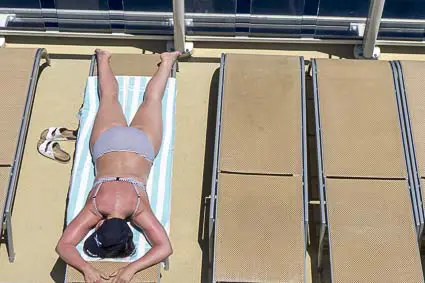 Back on the ship, most of the sunbeds were empty, but a few diehard UV fans worked on their tans.
---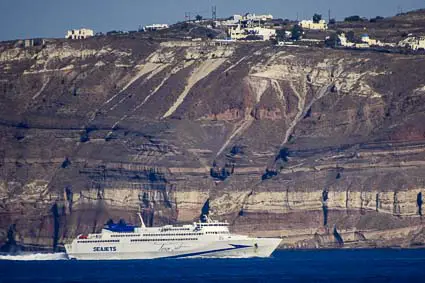 A Seajets ferry arrived in Santorini as we watched from Norwegian Jade's deck.

---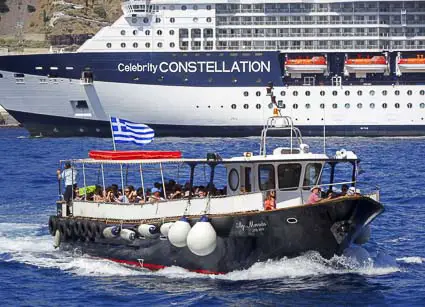 Passengers were still returning by local tender until 4 p.m. (Sailing time was about an hour later.)
---

When Norwegian Jade departed for Kuşadasi, Turkey around 5 p.m., we had panoramic views of whitewashed buildings along the clifftop.
---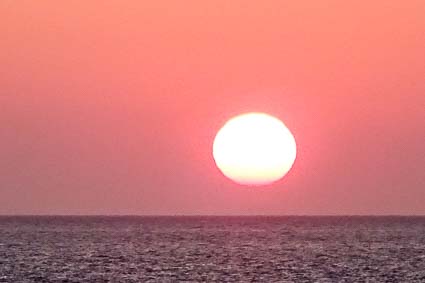 Later in the evening, we enjoyed a dramatic sunset at sea.
---