Norwegian Jade Cruise Photos
From: Norwegian Jade Cruise Review
Day 4: Santorini, Greece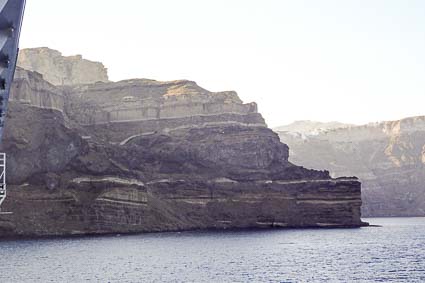 When we woke up on Tuesday morning, Norwegian Jade was already anchored in the caldera (an ancient, flooded volcanic crater) by the island of Santorini, Greece. The sun's glare was intense as we snapped this photo.
---
While we had a leisurely breakfast, early risers headed for shore in tenders operated by the Boatmen Union of Santorini.
---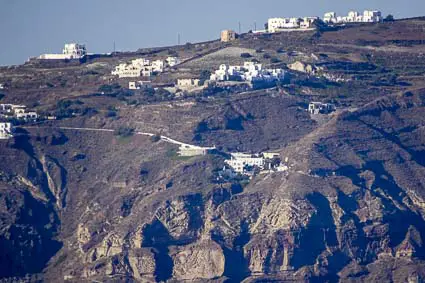 From Norwegian Jade, we could see houses and other buildings overlooking the sea from the island's high cliffs.

---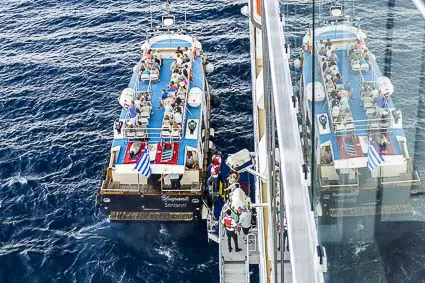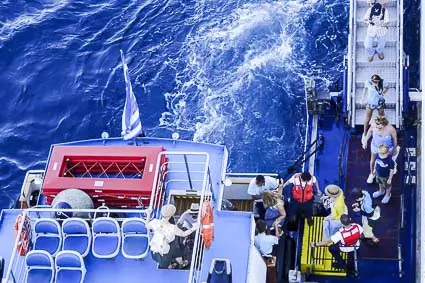 By the time we were ready to go ashore (around 10 a.m.), there was no need for a tender ticket. We just went below and boarded a boat.
---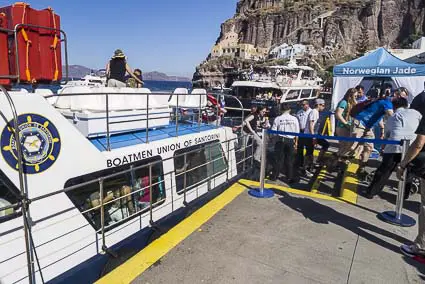 It took only a few minutes to reach Omos Firon, a.k.a. the Old Port.

---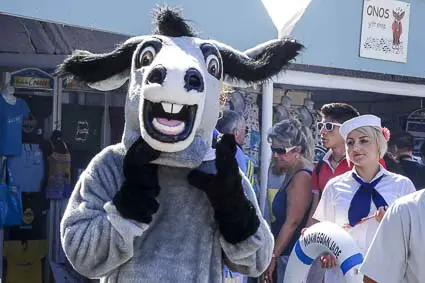 As they did in every port, the ship's photography staff offered opportunities to pose with a mascot (in this case, a Greek donkey that was accompanied by a female sailor who looked like Cameron Diaz).
---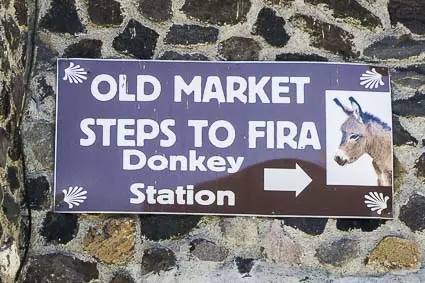 Real donkeys were available for the long trek up to Fira, the town at the top of the cliffs.
---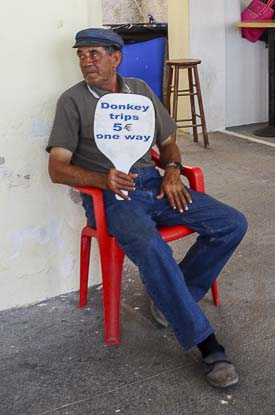 Some of the donkey wranglers hustled around in the heat, while others preferred a more passive approach.
---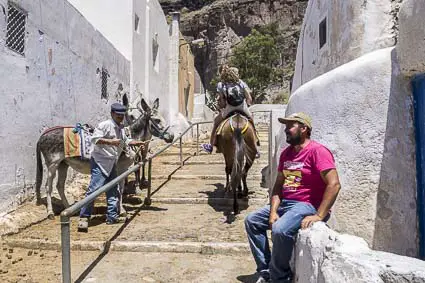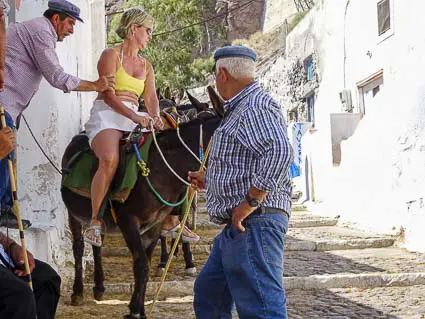 Norwegian Jade passengers who took the donkey ride later commented that they "smelled like donkey" all day. (Nobody mentioned saddle sores.)
---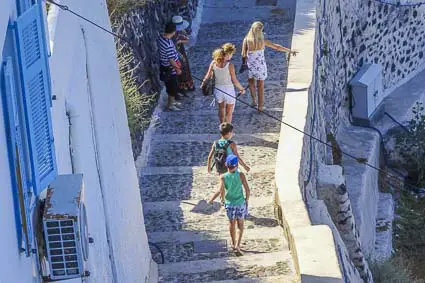 Visitors could walk the 700 feet or 213 meters uphill if they didn't mind watching where they stepped. (A few thrifty or intrepid tourists did, in spite of the heat and sun.)
---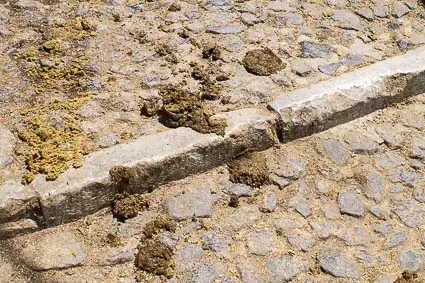 The stone path had a thin layer of manure dust, but to their credit, the donkey wranglers had a man assigned to pick up the fresh droppings.
---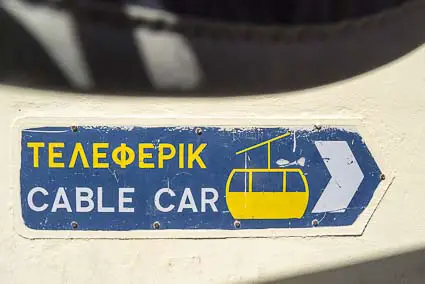 We skipped the donkey ride and took the cable car, which had the same price of 5 euros each way.
---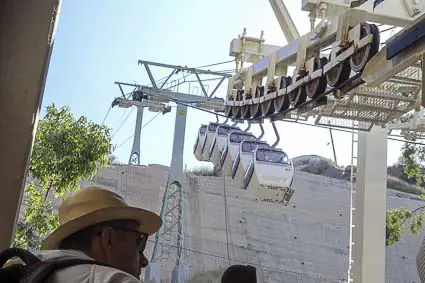 We'd arrived on shore late enough to avoid the rush, so we moved quickly to the head of the line at the lower cable-car station.
---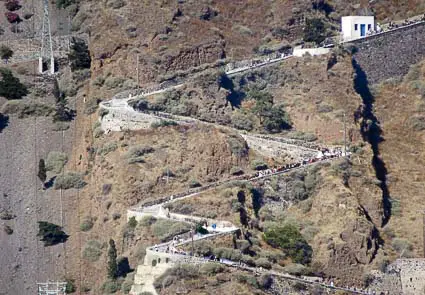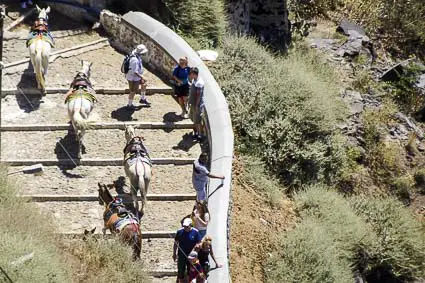 During the quick ride to Fira by cable car, we had a good view of donkeys and pedestrians on the zig-zag path from the Old Port to the top of the cliffs.

---