Norwegian Jade Cruise Photos
From: Norwegian Jade Cruise Review
Day 5: Kuşadasi (4)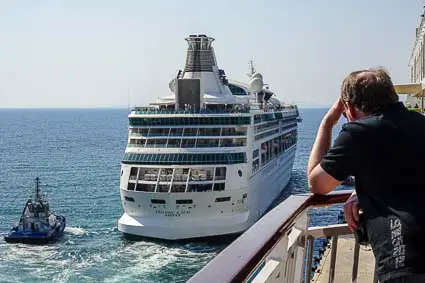 At departure time, around 5 p.m., Rhapsody of the Seas preceded us out of port.
---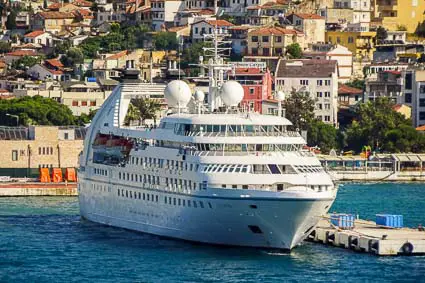 Star Pride was still at the quay when it was our turn to leave.
---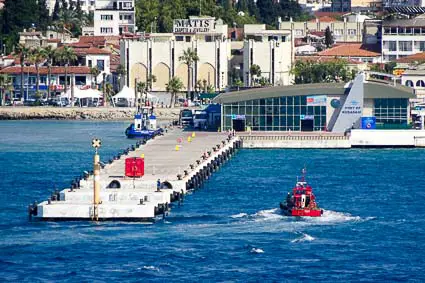 Within minutes, we'd left the pier and the Kuşadasi Cruise Terminal behind.
---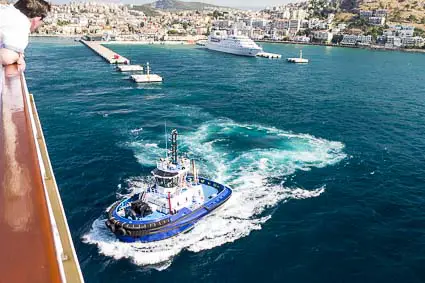 The tug and harbor pilot departed, and we were on our way to Piraeus, Greece.
---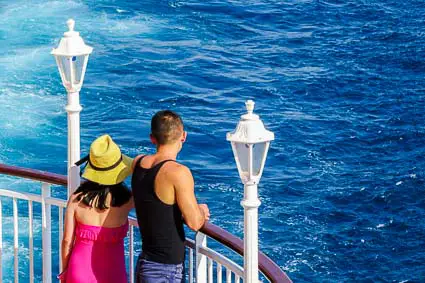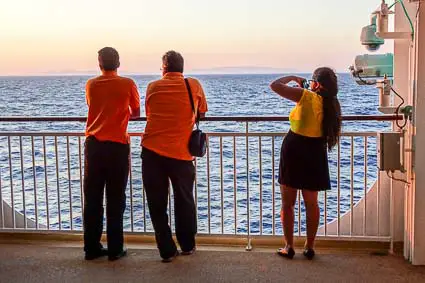 We joined other passengers at the railing to enjoy views of the sea and the receding Turkish coastline.
---