Norwegian Jade Cruise Photos
From: Norwegian Jade Cruise Review
Day 5: Kuşadasi, Turkey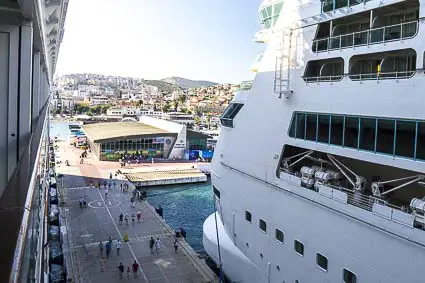 Norwegian Jade was already at the pier in Kuşadasi, on the Turkish Riviera, when we got up on the fifth morning of our cruise.
(Note to selves: Don't ever get a job as a cruise-ship captain. "Early to bed, early to rise" isn't our style.)
---
Pedicabs were lined up on the quay to ferry passengers the short distance from the ship to the Kuşadasi Cruise Terminal for a modest fee.
---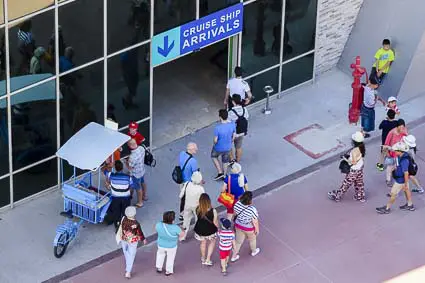 A few passengers hired the pedicabs (maybe they were too nearsighted to see the cruise terminal nearby), but most walked as we watched from Norwegian Jade.

---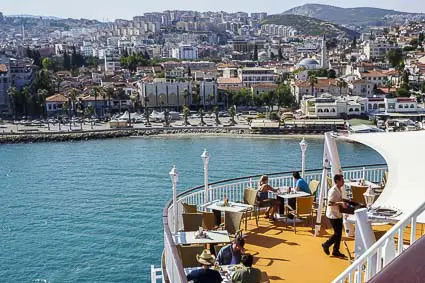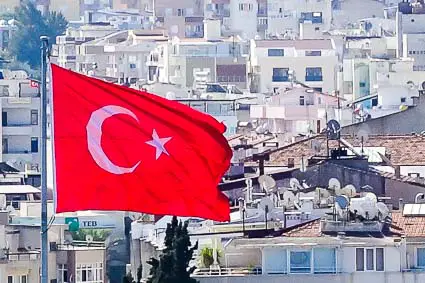 We enjoyed a leisurely breakfast with views of the city center, which was within easy walking distance of the ship.
---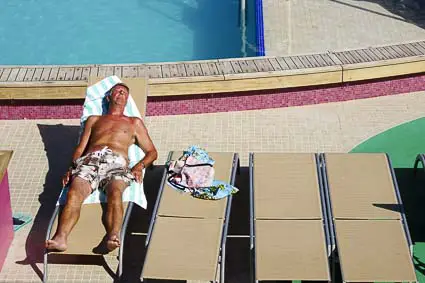 A handful of passengers chose sunbathing over sightseeing, but not us: We headed for dry land after breakfast.
---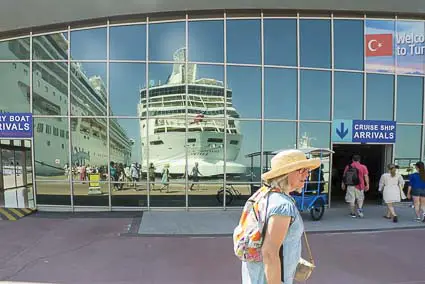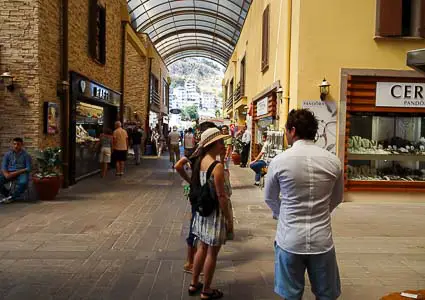 The cruise terminal was modern and well-equipped, with a shopping center inside.
---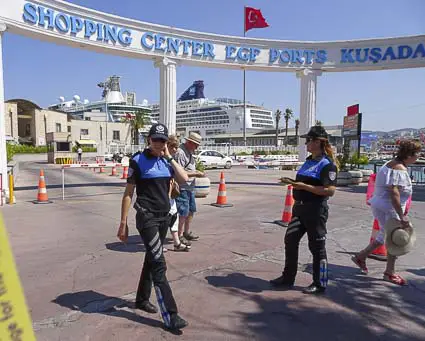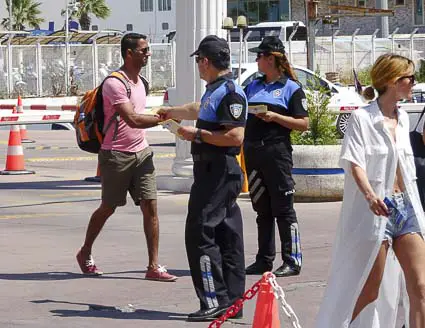 When we'd gone ashore and passed through the cruise terminal, we encountered friendly police in the parking lot.

---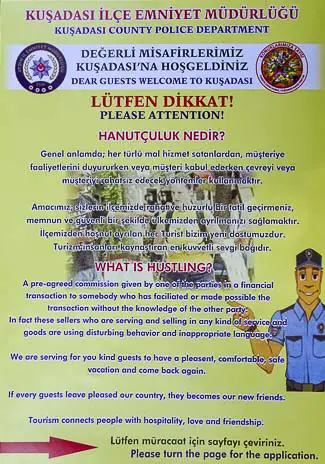 The police were handing out flyers that told where to call for help if we were "forced to do the shopping." (Spoiler alert: The police emergency number in Kuşadasi is 155.)
---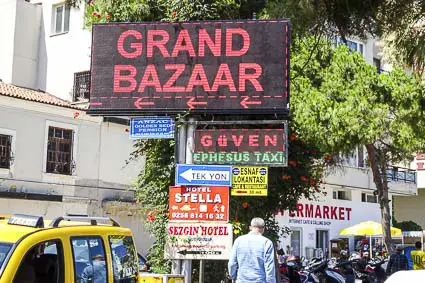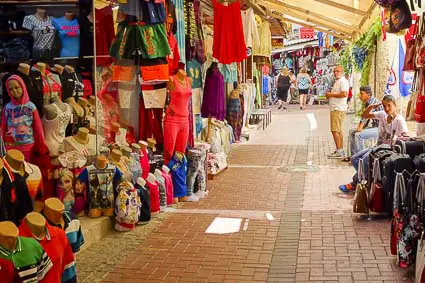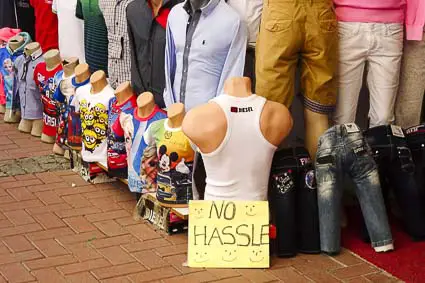 Having been informed of our rights, we headed for the Grand Bazaar, where at least one store owner offered reassurance to tourists who were afraid of being shanghaied into shopping.
---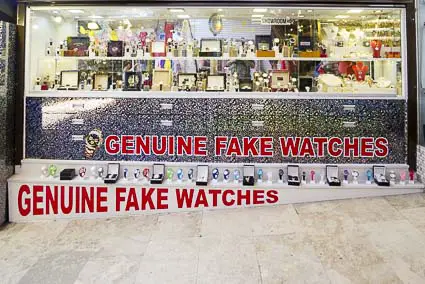 We weren't sure if the owner of this shop had a sense of humor or was simply being honest.
---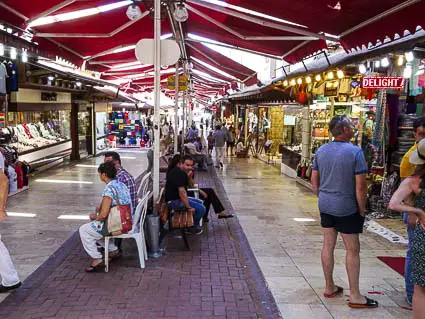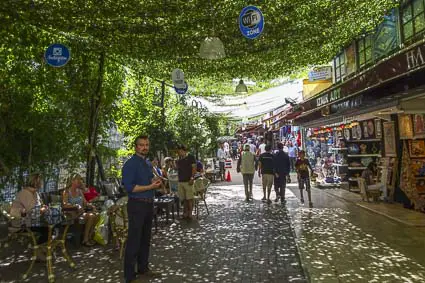 Much of the Grand Bazaar was shaded by awnings or overhead foliage.
---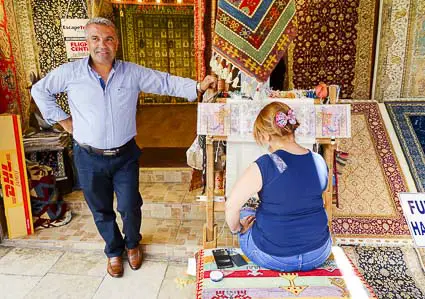 Cheryl got into a conversation with the owner of a carpet store who had admired her shoes.
---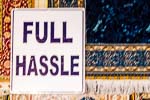 The owner, Mustafa Şen, told her that he ran his shop in Kuşadasi during the tourist season and wintered in Winona, Minnesota. (Mr. Şen ships worldwide, so if you're in the market for a Turkish carpet, visit his Authentic Carpet & Kilim Gallery Web site.)
Mr. Şen had a "Full Hassle" sign on his own shop. He explained that this was an ironic reply to the "No Hassle" signs on other shops. (In reality, Cheryl was neither hassled nor hustled during her visit to Mr. Şen's carpet store.)
---