Norwegian Jade Cruise Photos
From: Norwegian Jade Cruise Review
Day 6: Piraeus (3)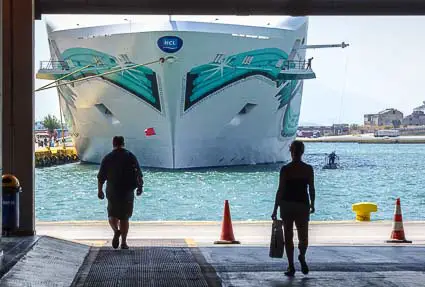 With a boarding deadline of 4:30 p.m., it was time to return to Norwegian Jade.
---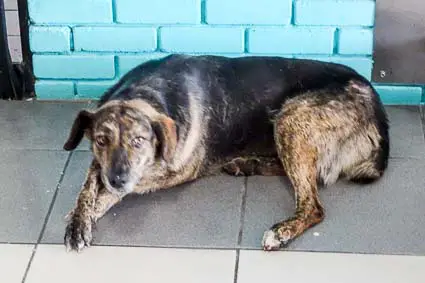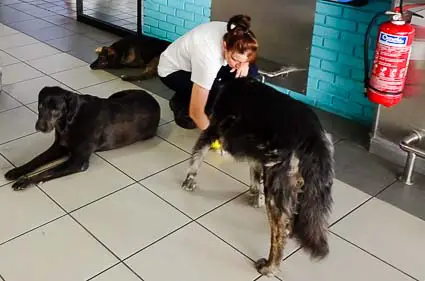 To reach the ship, we walked through the Piraeus Cruise Terminal, where several dogs reside. A cleaning woman identified the dogs as Lisa, Rosamund, and Elias.
(Dogs have been a fixture in the terminal for quite a while. In 2002, the first time we visited Piraeus, we saw a dog in the terminal before boarding Silversea's Silver Whisper.)
---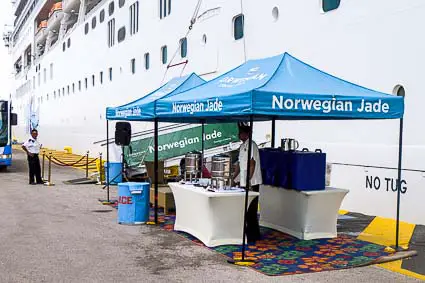 No dogs awaited us when we reached Norwegian Jade's gangway, although the ship does carry passengers with service dogs from time to time.

---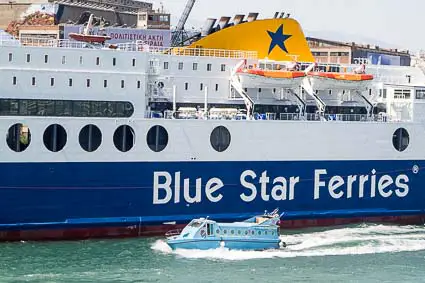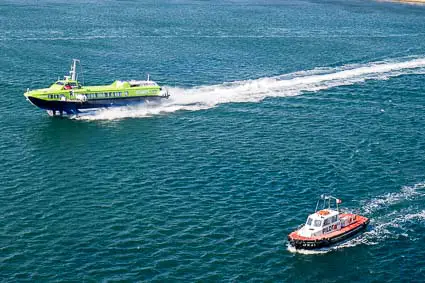 The harbor was still busy, with car ferries, passenger hydrofoils, and smaller boats criss-crossing the central port area while Norwegian Jade awaited departure.
---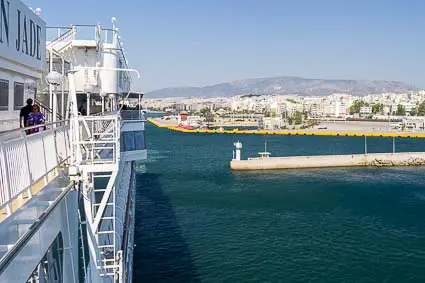 Shortly after 5 p.m., we were on our way.

---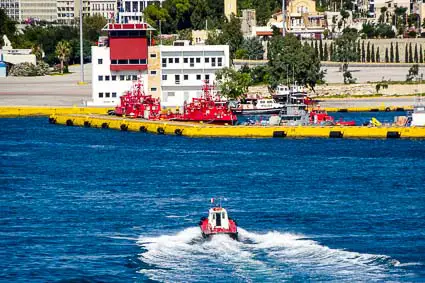 Soon after we'd passed the breakwater, a pilot boat collected the harbor pilot and returned to shore.
---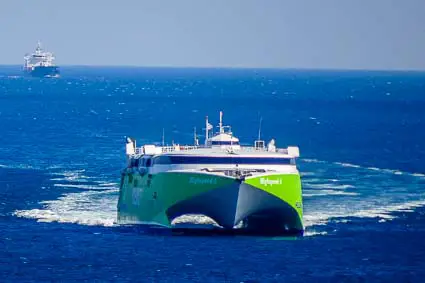 Outside the harbor, we passed Highspeed Cosmote 6, a Hellenic Seaways catamaran. (The ferry, built in Australia, is bigger than it looks: It carries 941 passengers and crew plus 260 cars.)
---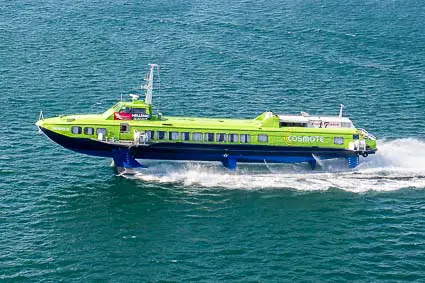 A smaller Hellenic Seaways "Flying Dolphin" hydrofoil was already up on its wings and speeding toward the Greek Islands.
---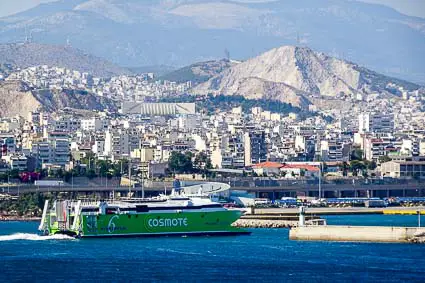 Piraeus and Athens lay behind us as we cruised toward the Tyrrhenian Sea and Rome's port of Civitavecchia.

---