Norwegian Jade Cruise Photos
From: Norwegian Jade Cruise Review
Day 8: Civitavecchia (2)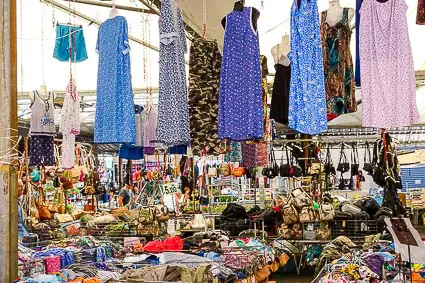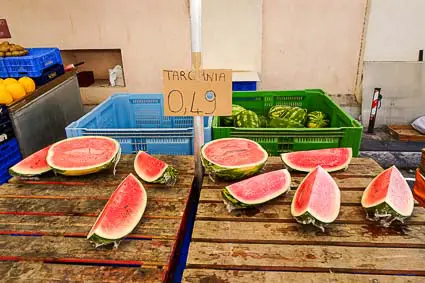 Cheryl had an errand to run (our phone's Italian SIM card needed recharging), so she headed inland from the port. She had just enough time to visit the Public Market on the Piazza Regina Margherita before it closed for the day.
---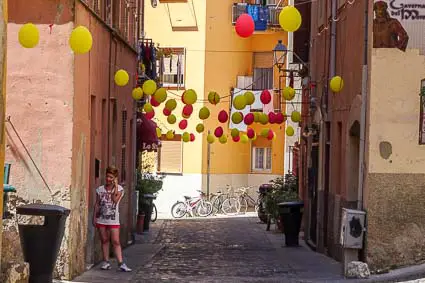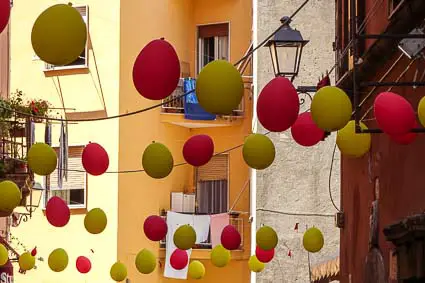 Elsewhere in the city center, someone had decorated a quiet street with balloons for a party.
---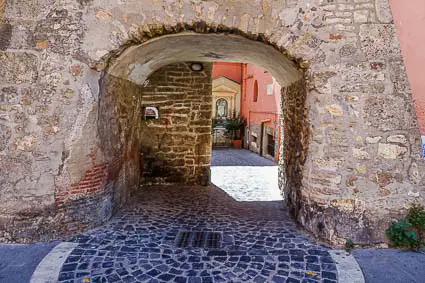 Most people think of Civitavecchia as little more than a cruise port, but settlements in the area date back to the Bronze Age, and the town itself was founded by the Romans as Centumcellae around 107-108 AD.
Much of the city center was destroyed by bombing in World War II, but if you go wandering (as Cheryl did), you'll find a number of charming and historic streets and monuments.
---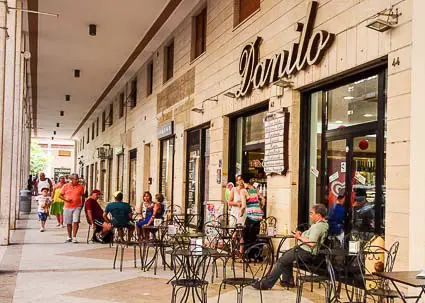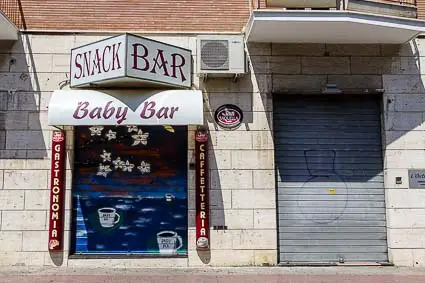 Some of the newer areas have their charm, too. (Who can resist a snack bar called "Baby Bar"?)
---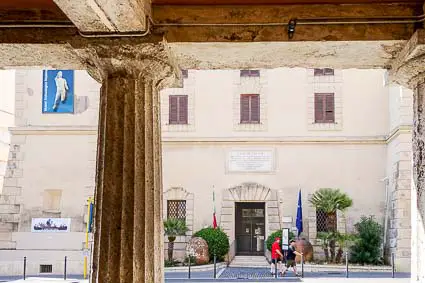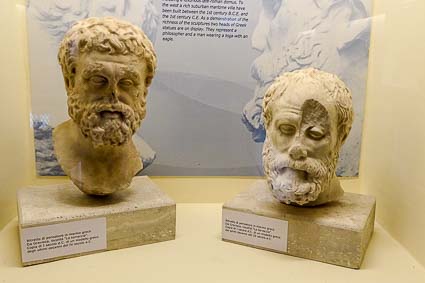 Don't miss the local branch of Italy's National Archaeological Museum, which is downtown near the main port entrance and McDonald's. Admission is free, and the museum is open every day except Monday from 8:30 a.m. to 7:30 p.m.
---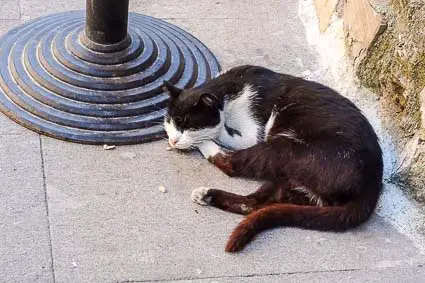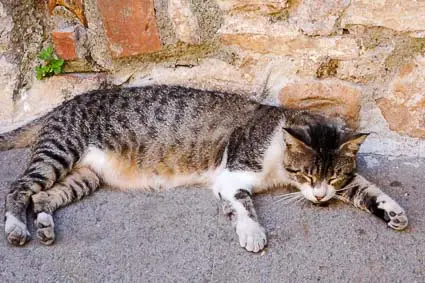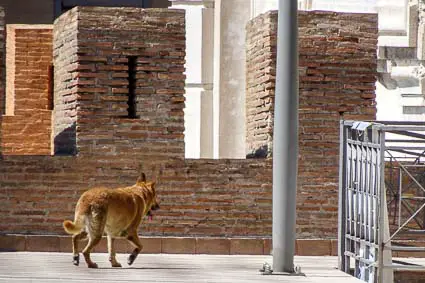 If you aren't a fan of history or archeology, not to worry: Civitavecchia will charm you with its cats and dogs...
---
...or its flowering trees, if you prefer flora to fauna.
---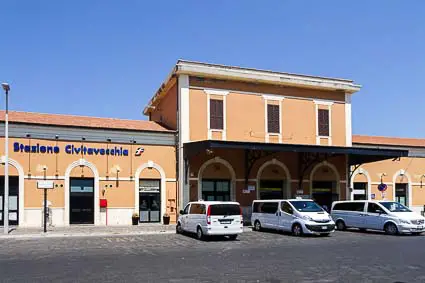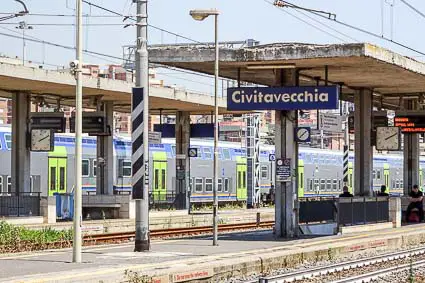 After exploring downtown, Cheryl headed for the Civitavecchia Railroad Station to take these photos.
---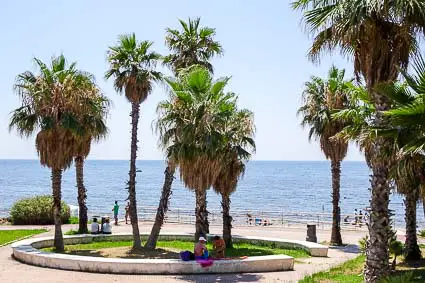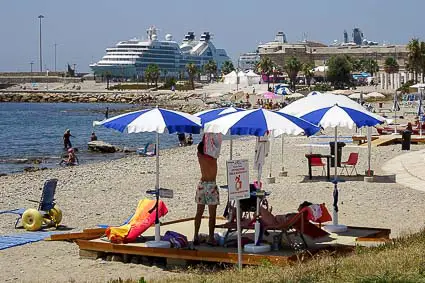 From the station, it was only a few meters downhill to Civitavecchia's waterfront promenade and beach.
---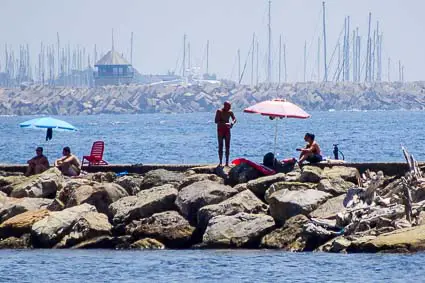 People enjoyed the hot sunshine (or not) on a breakwater with the town's boat marina in the distance.
---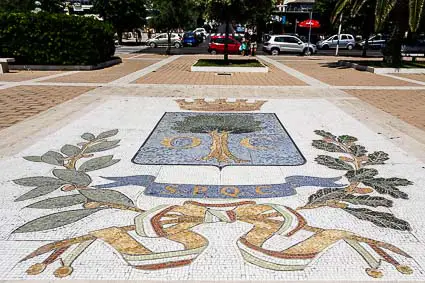 The pavement was inlaid with mosaic that featured Civitavecchia's coat of arms.
---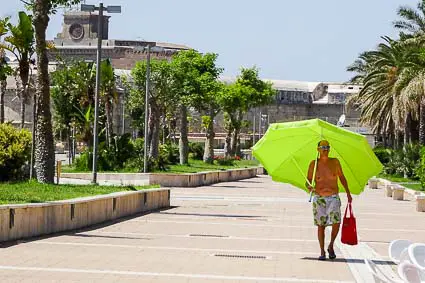 Why use sunscreen when you can avoid the sun altogether?
---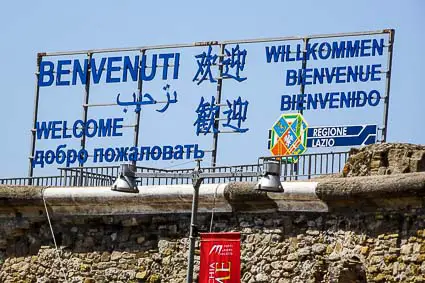 Cheryl had been walking around Civitavecchia for hours when she saw this sign near the port, but she appreciated the sentiment.
---