Norwegian Jade Cruise Photos
From: Norwegian Jade Cruise Review
Day 9: Livorno (3)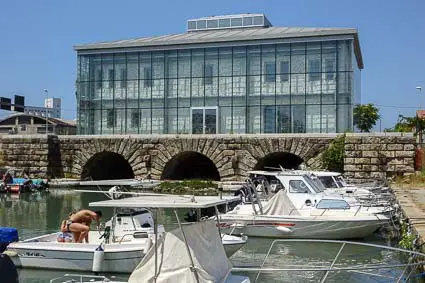 Lost in Livorno:
Anyone who's looked at a map of Livorno may wonder how we could have walked around in circles for nearly two hours in a tiny section of the city, but take our word for it: Exploring Livorno can be tricky, even with a map.
Our tale of confusion began when the canal that we were following disappeared under a modern building (shown above).
We had to skirt the building, and in doing so, we found ourselves lost in a maze of streets where a single intersection might have two different names (Piazza This and Piazza That), with few street signs and even fewer map labels to aid navigation.
---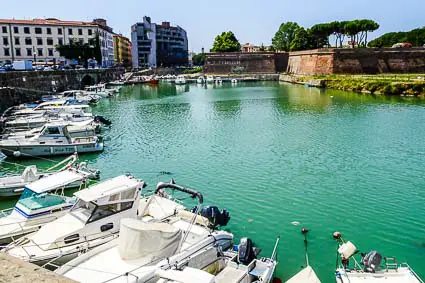 We had a landmark in front of us (the Fortezza Nuova), so we figured we knew where we were going.
---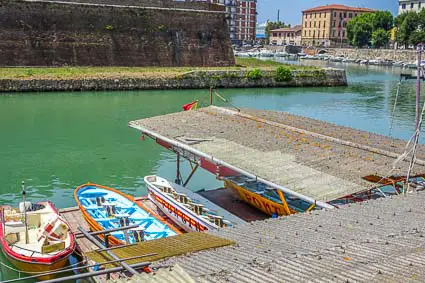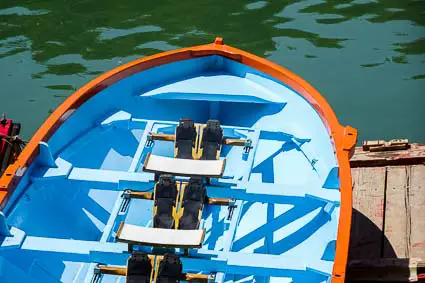 We happily wandered around the immediate area, where we found a boat club with foot-driven boats of various sizes.
---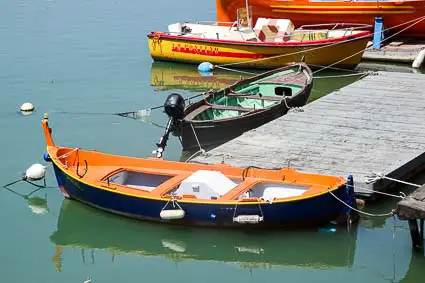 Although the marina had its share of modern fiberglass vessels, a few boats had traditional lines and paint schemes.

---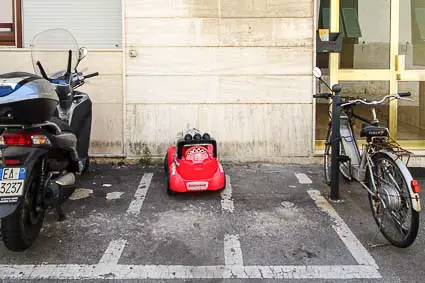 In the back streets (where we promptly got lost), we could see that even children get parking spaces in Livorno.
---
Where were we? We asked directions a couple of times, but we still couldn't escape from the area between the Fortezza Nuova and the Parco Centro Città (Livorno's version of Central Park). We envied residents of Livorno who had dogs to lead them around.
---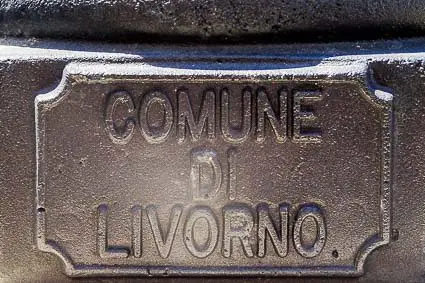 A sign on a lamp post reassured us that we hadn't made a wrong turn for Pisa, Florence, or Lucca.
---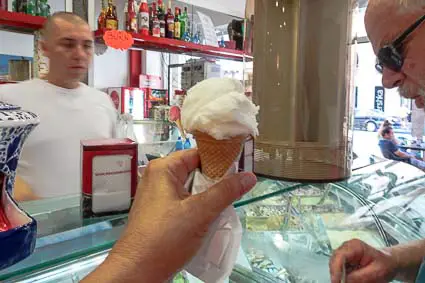 Finally, after making several orbits of the unfamiliar neighborhood, we found our way downtown. We rewarded ourselves with gelato at a shop under the arcades.
---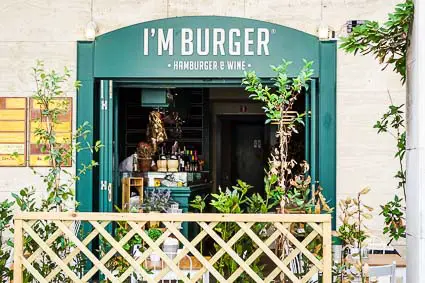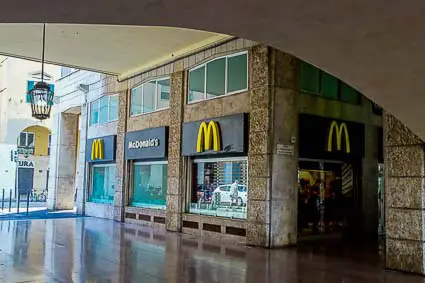 We resisted the temptation to buy first-person hamburgers or the more generic McDonald's equivalents on our way to the Piazza Municipio.
---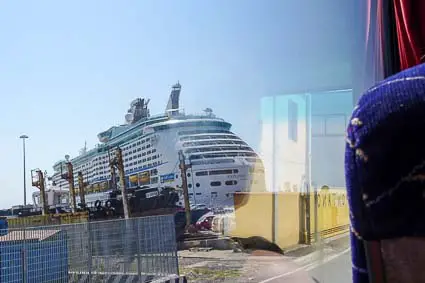 We waited a few minutes for the shuttle bus, which whisked us back to Norwegian Jade.

---