River Baroness Cruise Photos
From: Uniworld River Baroness cruise review
Day 1: Embarkation and Departure from Paris (3)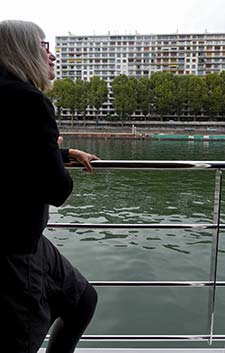 River Baroness was scheduled to depart around 6 p.m. Shortly before departure, CroisiEurope's Renoir was untied from our ship, and it moved out of the way to give us a view of the Seine and the 16th Arrondissement on the Right Bank.
In this photo, Cheryl has opened our cabin's glass doors and is enjoying the view from our French balcony.
---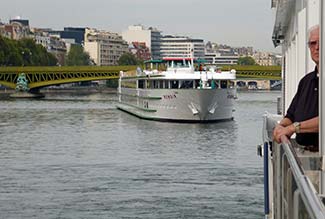 Here, you can see Renoir standing by for our departure. The Pont Mirabeau, one of the prettiest bridges in Paris, is in the background.
---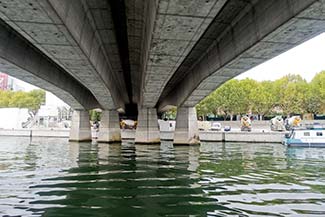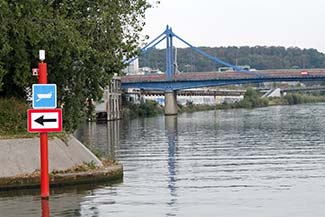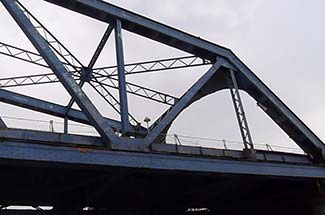 Soon, we were on our way to Normandy, passing under the many bridges that crossed the Seine in Paris and in the city's residential and industrial outskirts.

---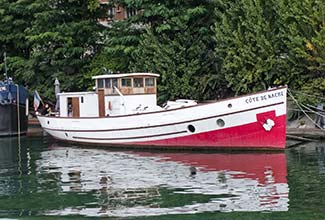 Along the way, we passed many boats and barges, including this vintage wooden boat, the Côte de Nacre.
---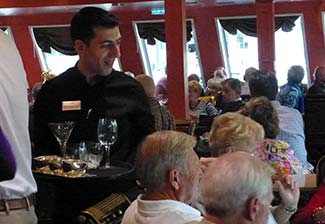 Some passengers enjoyed views from the Sun Deck, while others preferred the warmer temperatures and bar service in the Monet Lounge.
---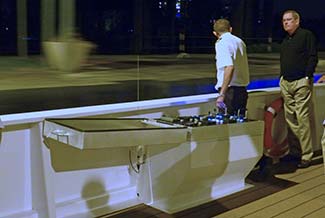 Later in the evening, after dinner, we passed through the first in a series of Seine River locks.
The man at the controls is Captain Emmanuel Quendera, the 30-year-old First Captain on our River Baroness cruise. Captain Emmanuel began his career as a sailor at the age of 17 and worked his way up to a master's certificate. He told us that he prefers the Seine to France's other great rivers because its currents, tides, and occasionally foggy weather make it a great test of a captain's skills.
---
---
---
---