River Baroness Cruise Photos
From: Uniworld River Baroness cruise review
Day 3: D-Day Sites (2)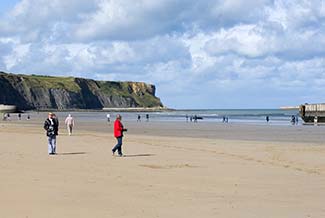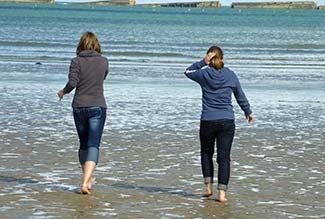 From the D-Day Museum, we walked to the adjacent beach, which was the Gold Beach where British troops landed during the Allied invasion. (The bluffs in the top photo are near Omaha Beach, where many American troops lost their lives.)
---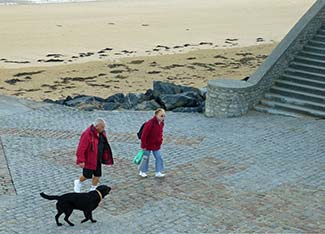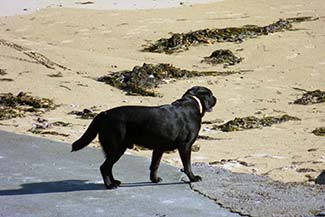 Today, Arromanches isn't just a memorial site or a destination for history buffs: It's also a seaside resort, as it was before the war.
---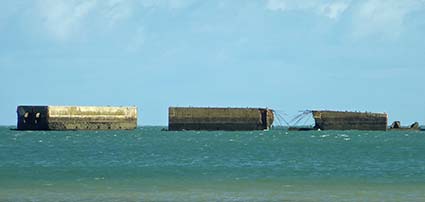 Still, it's hard to ignore the reminders of Operation Overlord that have survived the war and six decades of pounding by the sea. Above, you can see several of the caissons that were used as offshore wharves in June, 1944.

---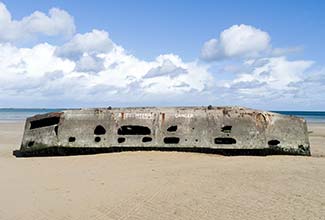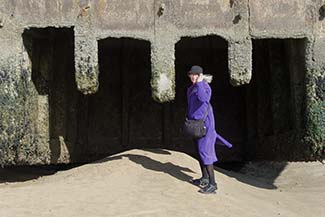 Other ruined sections of the Mulberry port at Arromanches are on the beach, where visitors can see them up close. 
---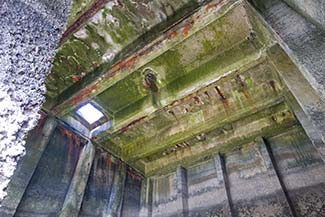 This photo shows how the Phoenix caissons were constructed: Each unit is a large, hollow block of reinforced concrete that was towed across the English Channel to Normandy. Upon arrival, the caissons were flooded with water, allowing them to sink until only the top of each caisson was above the tide.

---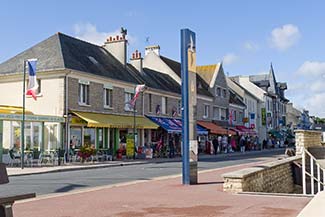 After exploring the beach, we went into the village of Arromanches, which was practically next door to the museum.
---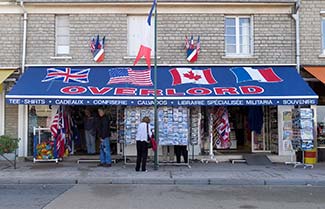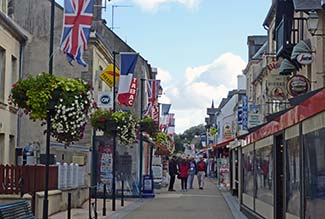 We thought the Overlord souvenir shop was a little tacky, but for the most part, the village of Arromanches was an attractive place with plenty of flowers and a pedestrian zone.
---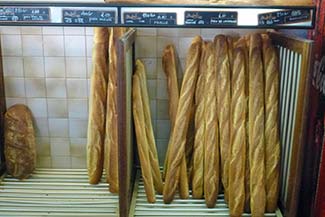 We'd spent most of our free time enjoying the beach and town, so instead of looking for a restaurant, we got lunch at an excellent local bakery.

---
---
---
---