River Baroness Cruise Photos
From: Uniworld River Baroness cruise review
Day 3: D-Day Sites (3)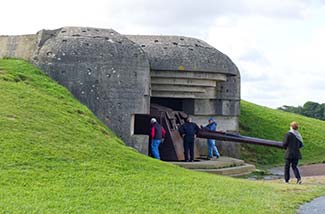 The next stop on our all-day tour from River Baroness was a series of German gun emplacements between Arromanches and Omaha Beach.
---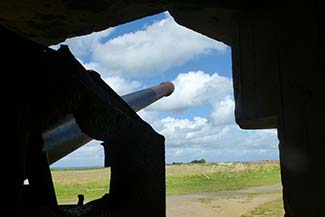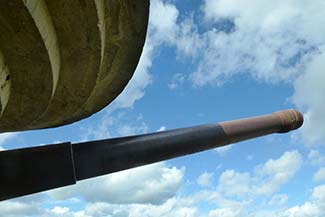 Thanks to Allied air bombardment, which had destroyed communications between the gun batteries and the German observers above the beach, the artillerymen were unable to pinpoint their targets on D-Day.
---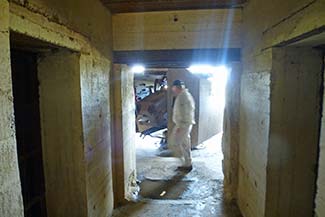 The interior of this German gun battery was in surprisingly good repair after nearly 70 years.

---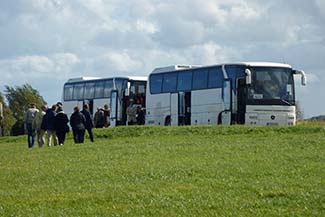 Soon, it was time to board the buses for the short trip to Omaha Beach.
---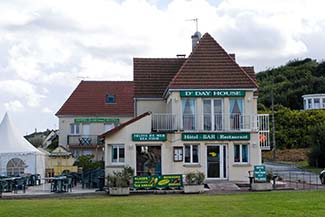 On June 6, 1944, thousands of troops were killed or wounded at Omaha Beach; those who survived (and who are still alive) can now enjoy a drink, a meal, or a comfortable room at the D-Day House.
---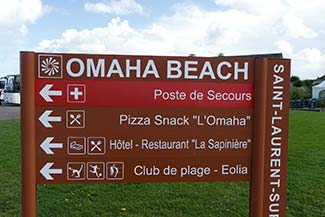 Near the Day-Day House, a sign directed visitors to a first-aid station, a pizza parlor, another hotel-restaurant, and a beach club.
---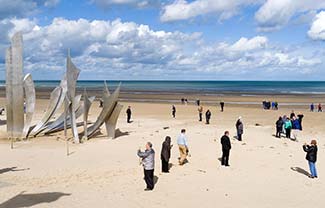 Along with our fellow River Baroness passengers, we passed up the chance for a drink, a pizza, or a nap and walked the short distance to the beach.
---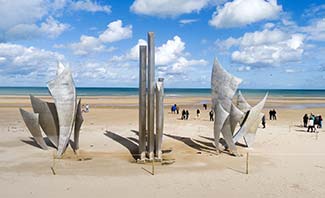 There, we discovered a memorial sculpture by Anilore Banon, "Les Braves," which was divided into three sections: "Wings of Hope," "Rise, Freedom!," and "Wings of Fraternity."
---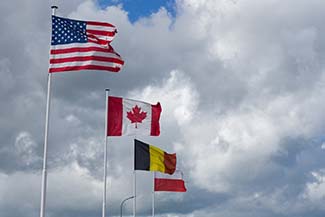 Nearby, flags flapped in the wind from the North Sea.

---
---
---
---