River Baroness Cruise Photos
From: Uniworld River Baroness cruise review
Day 4: Rouen (2)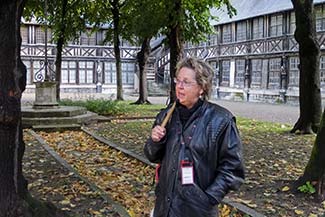 One of the more interesting stops during our walking tour was the Aître Saint-Maclou, a half-timbered charnel house around a plague cemetery that was built in the early 1500s.
(In the photo above, Irina Larouge--an excellent local tour guide--recounts the aître's history.)
---
Today, the courtyard looks like a small park, but from 1348 until the late 1700s, it was a mass grave for victims of the plague or "Black Death."
---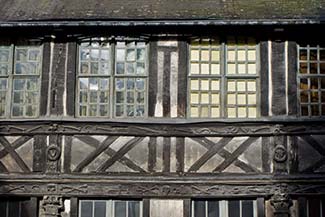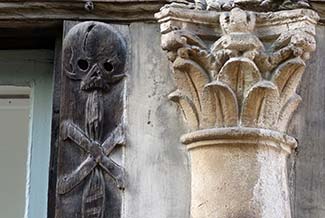 When the plague hit Rouen for the second time in the 16th Century, the mass grave from 1348 was dug up, and the bones were moved to a new charnel house that had been built around the plague cemetery.
In these two close-up photos, you can see skulls, bones, and other death-related symbols carved into the timbers of the charnel house. (The windows were added later, after the remains of plague victims were moved elsewhere.)
---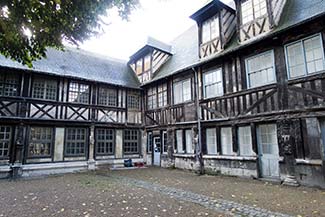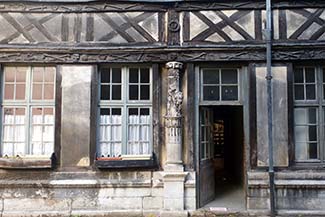 Despite the Halloween-like decorations, l'Aître Saint-Maclou's days as a cemetery and charnel house are over. The buildings now house the regional école des Beaux-Arts, or School of Fine Arts.
---
---
---
---