River Baroness Cruise Photos
From: Uniworld River Baroness cruise review
Day 4: Rouen (3)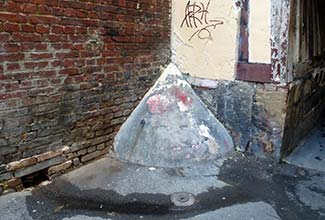 On our way to Rouen Cathedral, we passed a triangular masonry structure in the corner between two buildings. Our guide told us that the old structure was meant to discourage public urination by making it more difficult for men to make pipi in the corner. (We didn't analyze the rivulets at the base of the masonry.)
---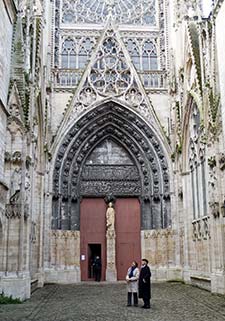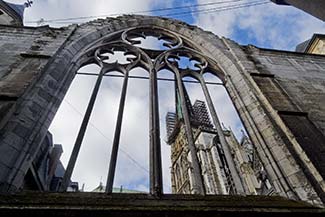 Affairs of the bladder gave away to loftier thoughts when our group arrived at Rouen Cathedral, which is said to have the tallest church spire in France.
---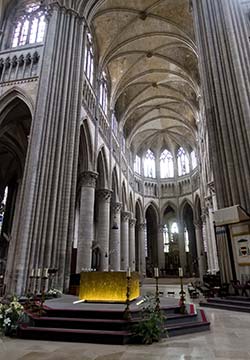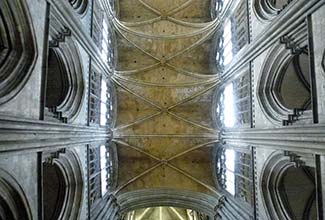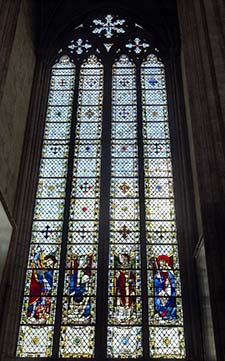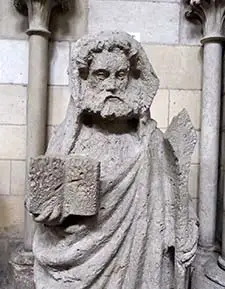 The interior of the cathedral was dramatic and impressive, with a high vaulted ceiling, lovely stained-glass windows, and a gallery of stone carvings that represented Catholic saints (including Moses, shown here with the Ten Commandments.)

---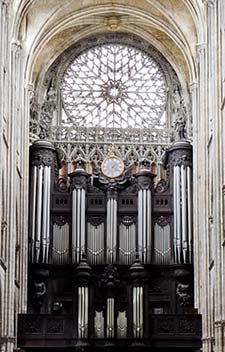 We were pleased to see the cathedral's magnificent organ, which we'd heard on recordings.
---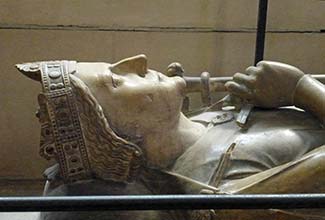 Richard the Lionheart's tomb was more imposing than its contents. (Only the king's heart was buried in Rouen Cathedral; his body and bowels were interred elsewhere in France.)

---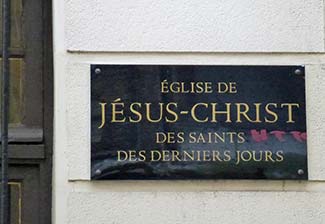 Not far from the cathedral, a sign identified a competitor: Rouen's outpost of the église de Jésus-Christ des Saints des Derniers Jours, a.k.a. the LDS or Mormon Church.
---
---
---
---