River Baroness Cruise Photos
From: Uniworld River Baroness cruise review
Day 5: Honfleur and Caudebec-en-Caux (2)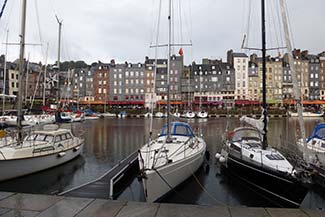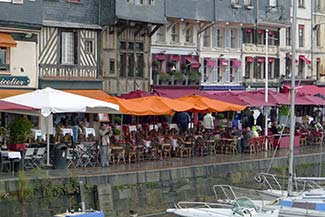 Honfleur's trademark sight, the Vieux Bassin or Old Harbor, was only a short walk from the bus parking lot.
---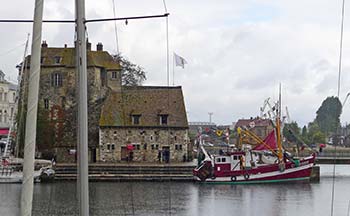 The Lieutenance or Lieutenancy, which was the residence of the King's Lieutenant in the 17th Century, hadn't changed since our last visit in 2001. (The building once was part of the city's protective walls, which were torn down several hundred years ago.)
---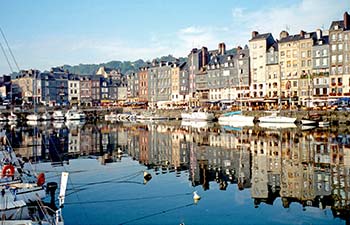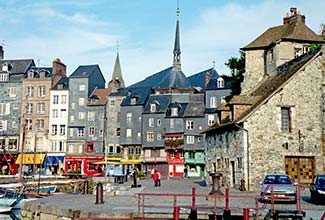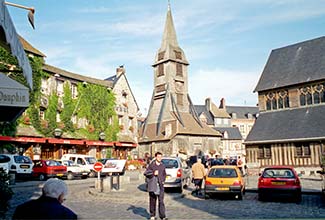 Honfleur isn't always gloomy, as you can see from these pictures that were taken during our earlier visit.
---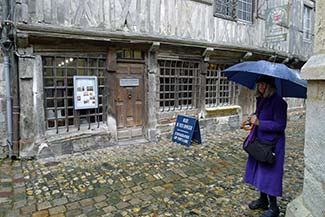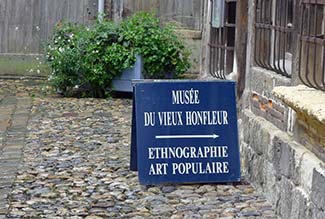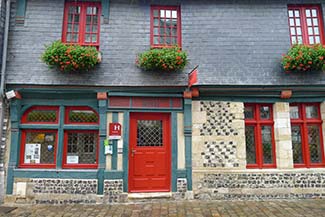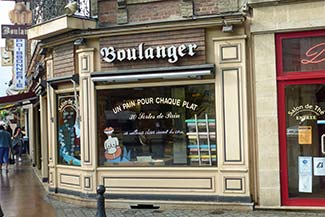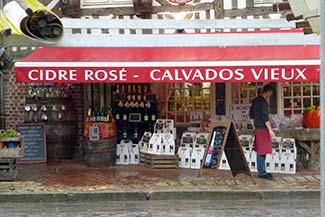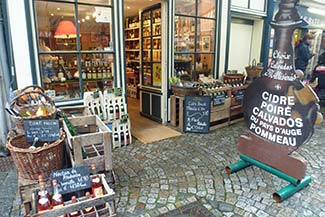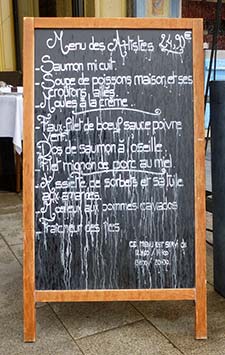 Even on a rainy day, the town's center was as pretty as the proverbial picture postcard--and if nothing else, the rain kept the tourist crowds off the streets.
---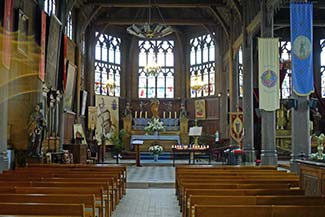 We were grateful for our own respite from the rain, in the form of a visit to l'église Sainte-Catherine (the Church of St. Catherine) in the center of town.
The church was built by shipwrights in 1460 after an earlier stone church had been destroyed during the Hundred Years War. (A new church was needed quickly to keep the town from losing its bishop.)
As Honfleur grew, so did the church, and a second nave was added in 1496. In the photo above, you can see the original nave on the left; the second nave is alongside, forcing parishioners in the far right-hand pews to crane their necks while viewing the priest at the altar.
---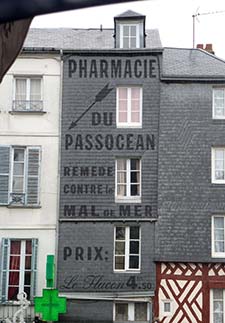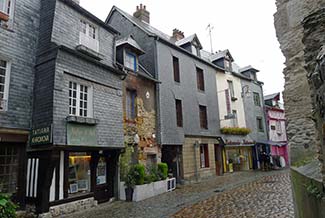 One of Honfleur's more interesting features is the use of slate shingles on many of the building façades, to protect the buildings from storms that blow in from the North Sea.
---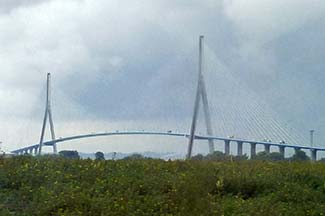 We could have stayed in Honfleur until 3 p.m., but we decided to escape the rain by taking an earlier bus back to the ship and Caudebec-en-Caux. The trip took us across the Pont de Normandie, which was the longest cable-stayed bridge in the world when it opened in 1995. (The bridge connects Honfleur to the seaport city of Le Havre.)
---
River Baroness was waiting at the floating pier in Caudebec-en-Caux, which rises and falls with the tide.
---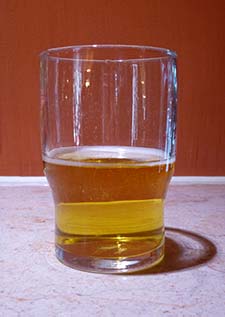 As we boarded the ship, a waiter was serving glasses of sparkling Normandy apple cider, which has about the same alcoholic content as beer.

---
---
---
---