River Baroness Cruise Photos
From: Uniworld River Baroness cruise review
Day 5: Honfleur and Caudebec-en-Caux (3)
The morning's rain went away during lunch, and by early afternoon, the skies were partly clear in Caudebec-en-Caux. (This photo shows the mast of River Baroness and the town's waterfront.)
---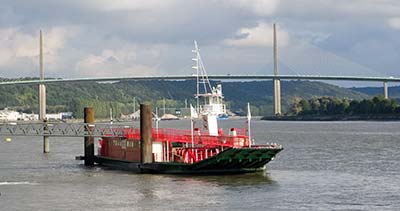 Just ahead of our mooring, a ferry was tied up with the Pont du Brotonne suspension bridge in the background.
---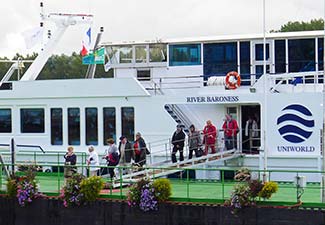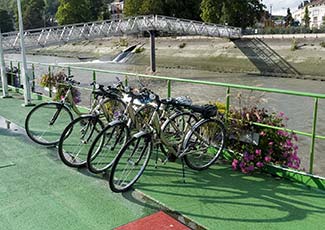 When we went ashore after lunch, we saw a row of mountain bikes on the floating pier. (River Baroness carries bicycles and Nordic walking poles for use by passengers.)
---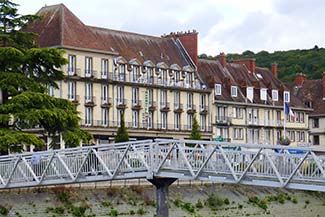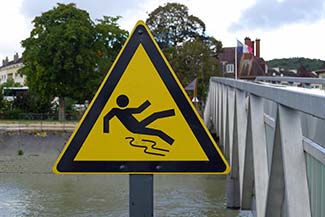 From the offshore platform, two short footbridges led to the town. (The "slippery surface" warning sign looked like a placard in an ice-skating rink.) 
---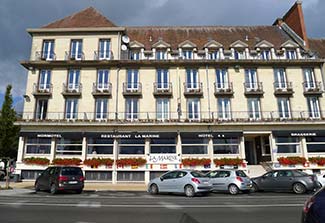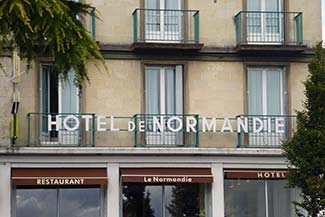 Two hotels with restaurants were on the waterfront, immediately next to the floating pier: the Normhotel and the Hotel de Normandie.

---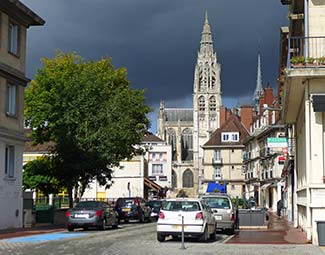 Straight ahead, the Rue de la Poissonnerie and the Rue des Belles Femmes ("Street of Beautiful Women") led to the town center and the Notre-Dame Church.
---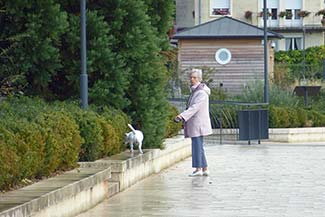 We turned right and walked along the waterfront, where the local Mairie had built an attractive promenade.
---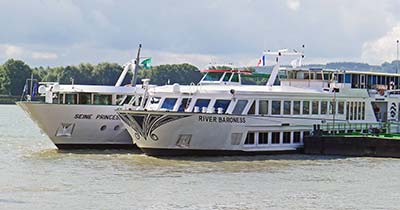 From the promenade, we had a good view of Seine Princess and River Baroness, which still were moored side by side.
---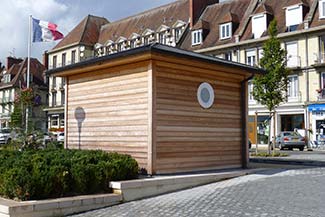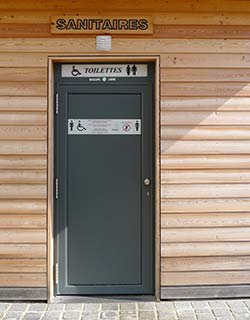 The city authorities had thoughtfully provided a self-cleaning unisex public toilet that was accessible by wheelchair users.
---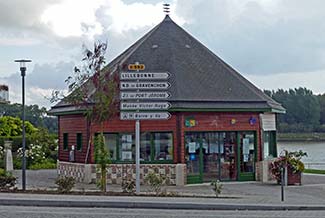 The Caudebec-en-Caux Tourist Office was another block or two east along the waterfront. Inside, the helpful manager gave us a free map of the town.
---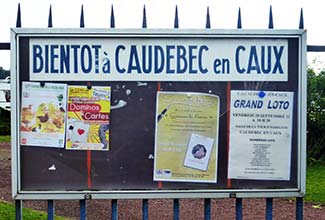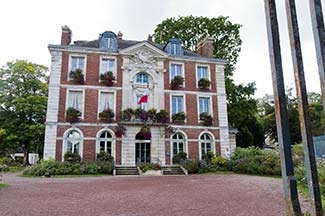 Heading back in the other direction, we found the Hôtel de Ville or town hall just west of the pier.
---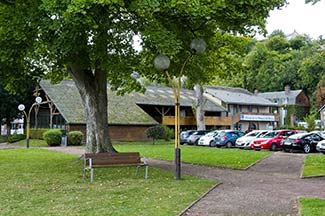 Beyond the town hall was the Musée de la Marine (Maritime Museum), which was closed during our visit.
---
---
---
---