River Baroness Cruise Photos
From: Uniworld River Baroness cruise review
Day 6: Giverny (2)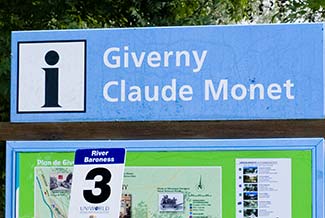 When we arrived at Giverny, we joined our guides for the short walk into the gardens from the parking lot.
---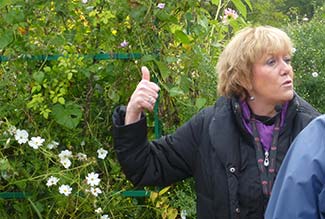 Our group's guide bore a remarkable resemblance to Lynn Redgrave.
---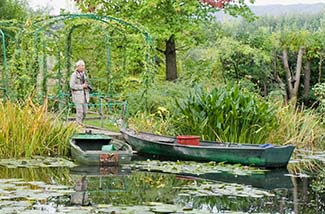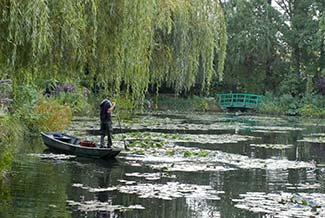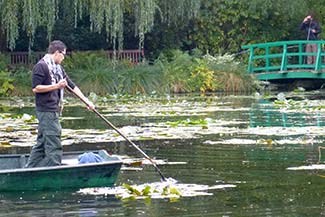 Our tour began in the Water Garden, where a gardener was tending the water lilies from a flat-bottomed boat.
The Water Garden was begun in 1893, or 10 years after Claude Monet moved to Giverny.
---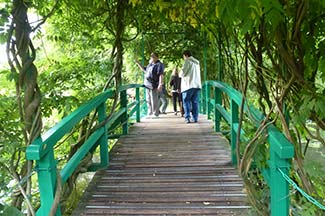 The Japanese Bridge, which came later, was inspired by Monet's fascination with Japanese prints.
---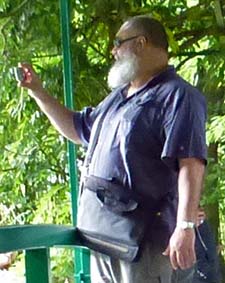 This tourist's beard appeared to have been inspired by Claude Monet (inset photo).
---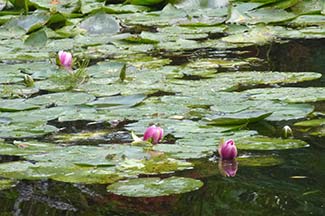 The garden's signature water lilies were closed when we arrived. (By the time we left, they'd opened up.)
---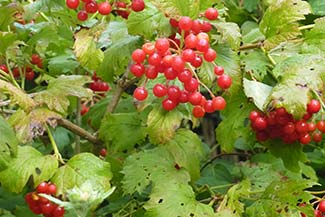 These berries in the Water Garden looked inviting, but we resisted the temptation to pick a handful when nobody was looking.
---
---
---
---