River Baroness Cruise Photos
From: Uniworld River Baroness cruise review
Day 6: Giverny (5)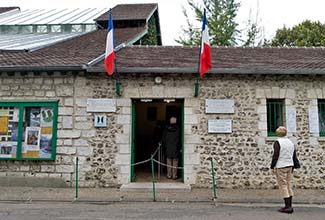 We'd entered the gardens through the group entrance near the parking lot, so we didn't see the main entrance until we exited from the gift shop into the village of Giverny.
In this photo, you can see the entrance and ticket office on the village's main street.
---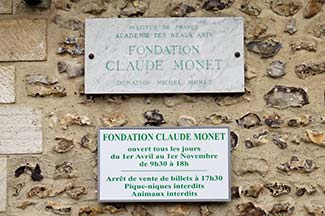 A placard on the building states that the Fondation Claude Monet is open 9:30 a.m. to 6 p.m. daily from April 1 to November 1. Tickets are sold until half an hour before the grounds close, and both picnics and pets are prohibited.
---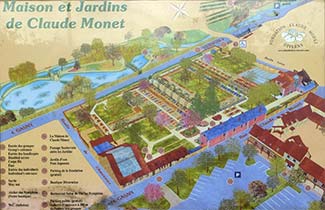 Near the entrance, a map shows the layout of the grounds. (Click here for a larger image.)
---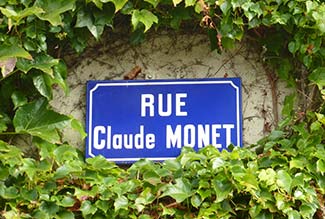 The village has honored its local hero with a street name.
---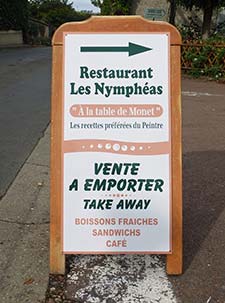 Across the street from the house and gardens, the Fondation Claude Monet operates the Restaurant Les Nymphéas, or Water Lilies Restaurant, which uses recipes from the household of Claude Monet.
---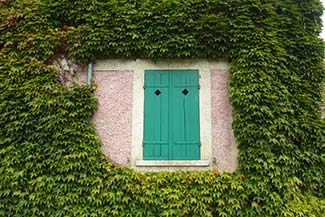 We didn't have time for a Monet-inspired meal, so we continued down the village's main street to enjoy the sights--including this shuttered window surrounded by greenery.
---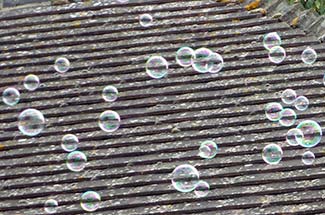 Bubbles from a machine in a shop entrance floated up past a slate roof.
---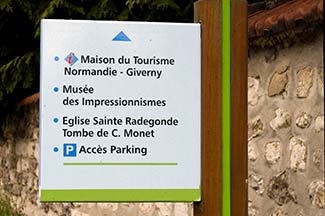 A sign pointed to local attractions and the tourist office.
---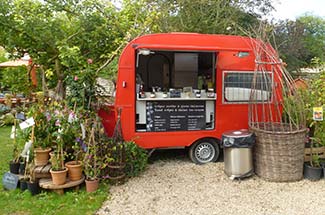 A caravan sold crêpes, Italian ice cream, and potted plants.
---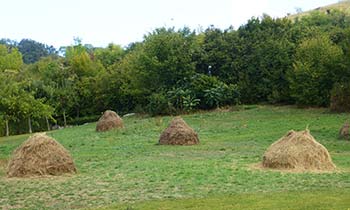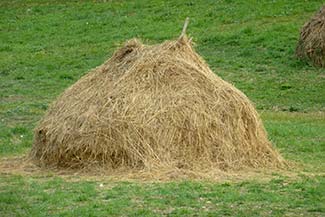 On a hillside, the Museum of Impressionism had arranged haystacks of the kind that Monet once painted.
---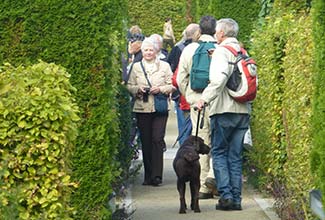 The gardens at the Museum of Impressionism were open to the public (including tourists with dogs) without charge.
---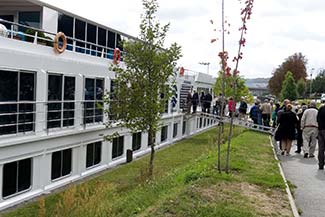 Shortly after noon, we returned to our tour bus, which took us back to the ship. River Baroness had been cruising during our absence and was now upriver at Mantes-la-Jolie.
---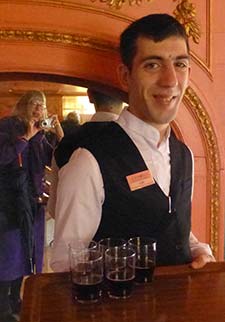 We were welcomed aboard the ship with glasses of grape juice.
---
---
---
---