River Countess Cruise Photos
From: Uniworld River Countess cruise review
Day 2: Venice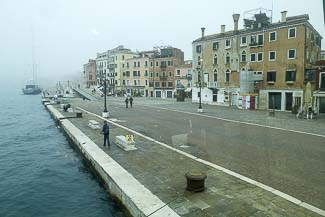 On Monday, we woke up to a view of the Riva dei Sette Martiri, where River Countess would be moored for the next 24 hours or so. It was like having a waterfront room at a luxury hotel--only better, because we were floating on St. Mark's Basin, not looking at the water across a stretch of pavement.
---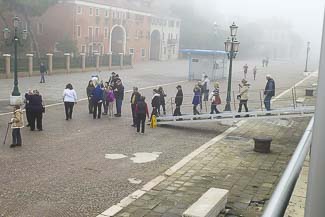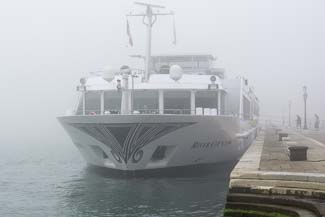 Fog was moving in by the time we went ashore for our morning tour, and River Countess was half-hidden in the mist when we took these photos on the riva.
---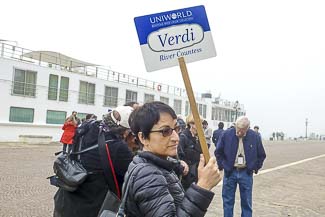 The 72 passengers on board were split into four groups: Verdi, Bellini, Rossini, and the slower-paced Puccini group.
---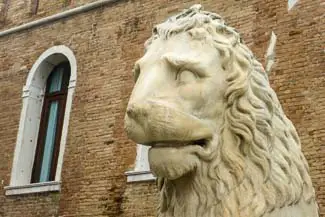 The tour began with a walk to the Naval headquarters at Arsenale, the huge shipyard complex that employed 16,000 people and mass-produced ships for the Republic of Venice in its heyday 500 years ago.

---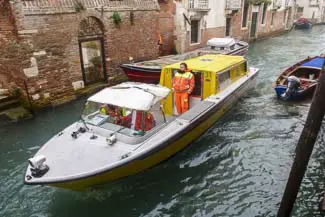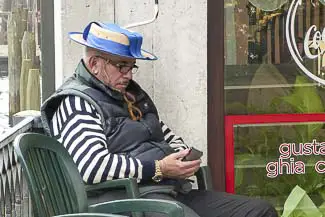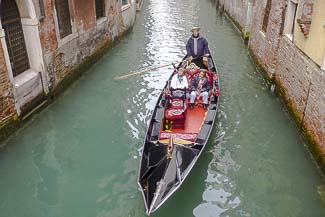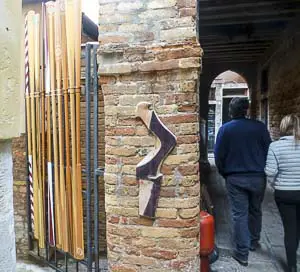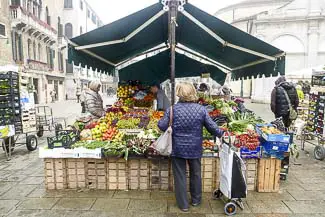 We meandered through the back streets of the Castello district, enjoying sights such as a water ambulance, gondoliers, one of Venice's two remaining oar and forcola (oarlock) workshops, and locals buying fruits and vegetables at a neighborhood product stand.
---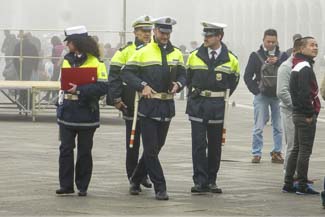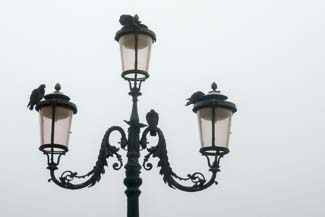 Our walk led us to the Piazza San Marco and its adjoining Piazzetta, where police and pigeons were passing time on a cool, misty morning in early November.
---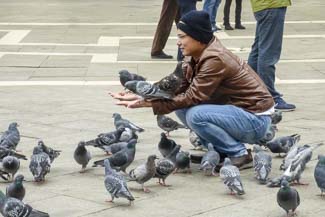 It's now illegal to feed pigeons in Venice's historic center, but the birds haven't given up hoping for handouts.
---
---
---
---