River Countess Cruise Photos
From: Uniworld River Countess cruise review
Day 2: Venice (2)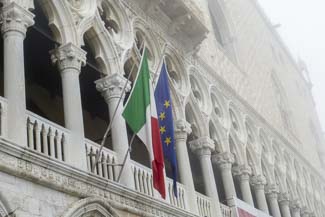 The ultimate destination on our walking tour was the Doge's Palace, or Palazzo Ducale, which was the seat of government in the Venetian Republic for nearly 800 years. (The current building dates back to the 14th Century.)
---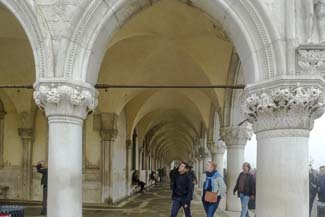 The entrance to the Doge's Palace was under the arcades that face St. Mark's Basin, just around the corner from St. Mark's Basilica.
---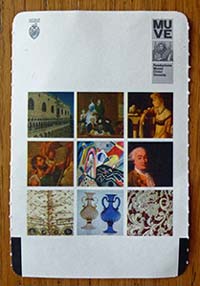 Our tour guides handed out Doge's Palace tickets, which included admission to the Correr Museum in the Piazza San Marco. (We could have gone to the Museo Correr after the morning tour, but we ended up using our tickets a week later, after the cruise.)
---
The Palazzo Ducale is filled with works of art. This faded fresco, long-hidden before its restoration, was one of our favorites.
For a virtual tour of the building, see the Google Cultural Institute's Museum View: Doge's Palace, which uses the technology developed for Google Street View.
---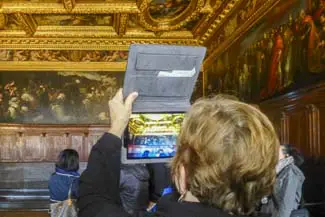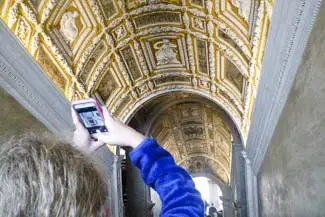 Want to view the Doge's Palace interior through your tablet or smartphone? There's an app for that.

---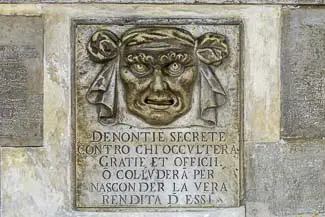 Before the fall of the Venetian Republic in 1797, citizens could report their neighbors for theft, treason, or other violations of the law by slipping paper denunciations into "Mouth of the Lion" receptacles around the Doge's Palace.
---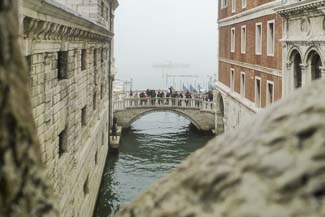 During our tour, we followed the route that prisoners took to the Republic's prigione. This photo was taken from the Bridge of Sighs.

---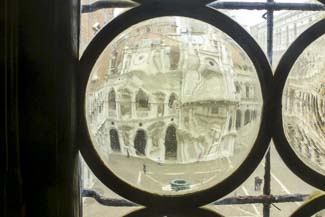 To take our minds off dungeons, we turned our eyes toward the upstairs windows in the Palazzo Ducale, which offered a nice (if distorted) view of the palace courtyard.
---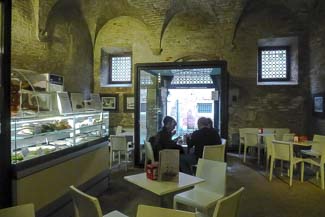 Our route to the exit took us past the museum café, which looked appealing and uncrowded on a weekday outside the tourist season.
---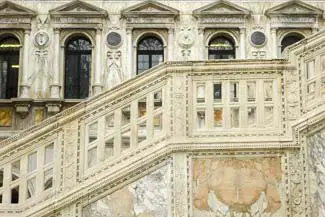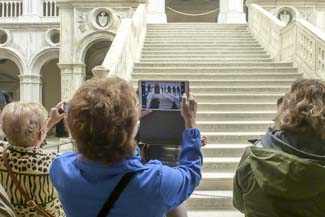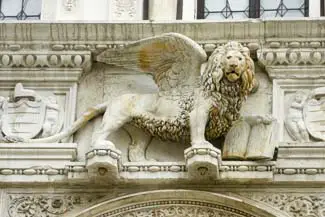 After the Palazzo Ducale tour, we had time for picture-taking in the courtyard during a bathroom break.
---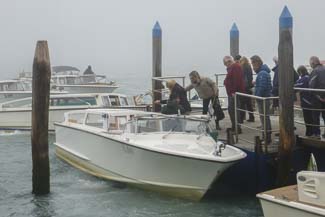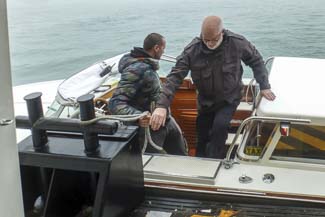 Next, we boarded water taxis for the ride back to River Countess, where lunch was waiting.
---
---
---
---