River Countess Cruise Photos
From: Uniworld River Countess cruise review
Day 4: Bologna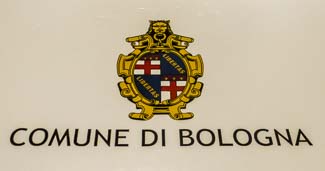 On Wednesday, the fourth day of our cruise, River Countess offered a shore excursion to the city of Bologna, about two hours away by bus.
Normally, passengers can choose between the full-day trip to Bologna and a half-day excursion to Ferrara from the river port of Polesella. However, since the ship had been forced by weather to remain in Chioggia during our cruise, all passengers opted for the Bologna excursion.
---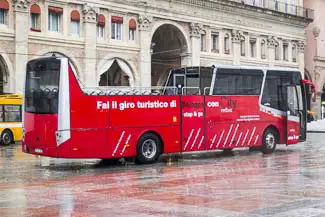 It was raining when we arrived in Bologna after a two-hour drive, and the open seats on this local sightseeing bus weren't drawing a crowd.
---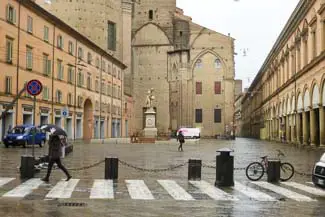 We ignored the drizzle and walked into the city center with our guides.
---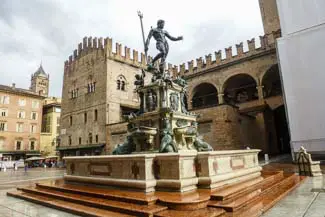 There was little risk that Neptune, who stood naked atop the Fontana del Nettuno, would need sunscreen on this gloomy day. (The fountain is at the junction of downtown Bologna's two most important squares, the Piazza Maggiore and the Piazza del Nettuno.)
---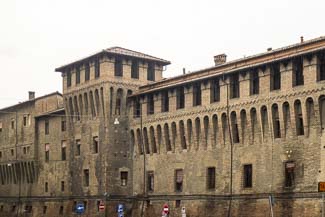 The first stop on our tour was the Palazzo d'Accursio (formerly the Palazzo Comunale), which was home to Bologna's city council from 1336 until 2008. It now houses two art museums.
---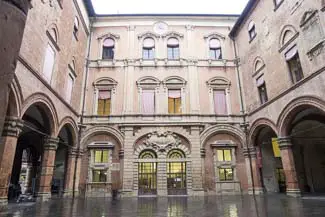 We viewed the palace courtyard, which had an amusing sculpture of stone sofas and easy chairs.
---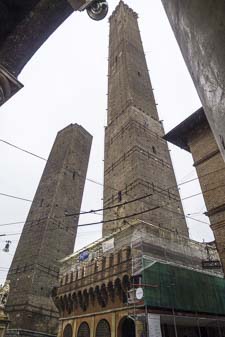 Nearby, Bologna's famous Due Torri or Two Towers loomed over the Piazza di Porta Ravegnana.
---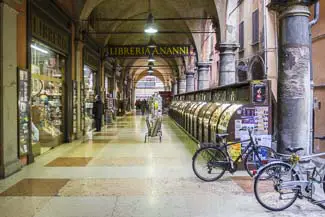 Bologna was a good place for us to visit on a rainy day.The city has nearly 40 km or 25 miles of covered arcades, which provide year-round shelter from the elements.
---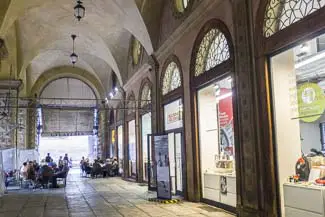 Bologna's arcades were constructed to solve a housing crisis: During the Middle Ages, Bologna's population grew rapidly, and extending buildings over the downtown sidewalks created residential space for more people. Today, the arcades are lined with shops, restaurants, and cafés.
---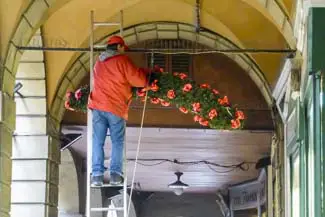 During our visit in early November, city workers were already decorating the arcades for the holidays.

---
---
---
---