River Countess Cruise Photos
From: Uniworld River Countess cruise review
Day 4: Bologna (2)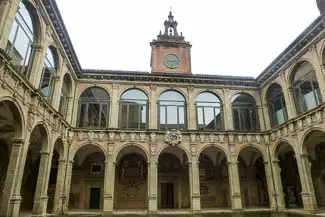 The next stop on our city tour was the Palazzo dell'Archiginnasio, which is the seat of Bologna's university.
The Università' di Bologna was founded in 1088 as the Bologna Studium and is the oldest continually-operating university in the world. Today, it's also the largest university in Italy with more than 86,000 students.
---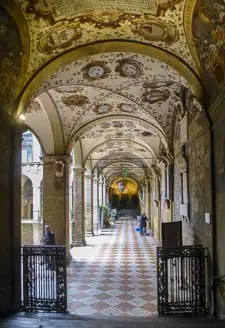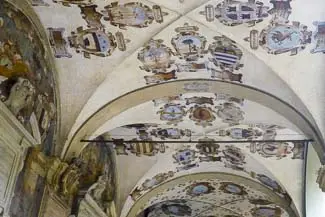 The tour guides drew our attention to the ceilings under the palace's arcades, which were decorated with coats of arms from the cities represented by early university students.
---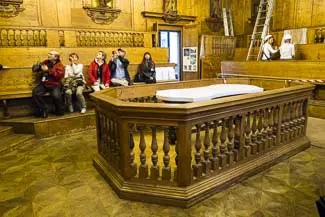 The main tourist attraction in the Palazzo dell'Archiginnasio is the Anatomy Theatre, which dates back to 1636. No people or animals were being dissected during our visit (medical saws and scalpels are wielded elsewhere these days).
---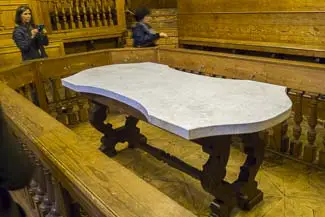 During the Middle Ages, human dissection was regulated by the Catholic Church, and priests kept an eye on professors through a small window that overlooked the dissection table. (Dissection wasn't prohibited, but certain rules had to be followed, such as being respectful of the cadaver and not boiling any body parts.)
---
---
---
---