River Countess Cruise Photos
From: Uniworld River Countess cruise review
Day 5: Ravenna (2)
---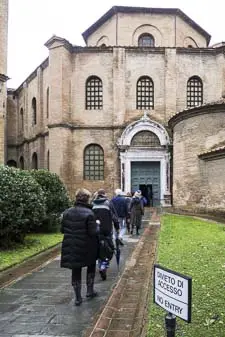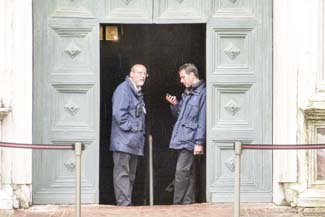 The first stop on our walking tour was the Basilica di San Vitale, a couple of blocks from the bus drop-off point. The church, which dates to the middle of the 6th Century, is world-famous for its mosaics.
---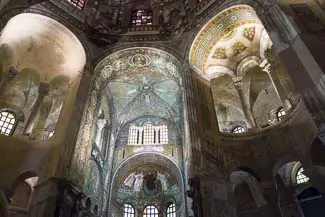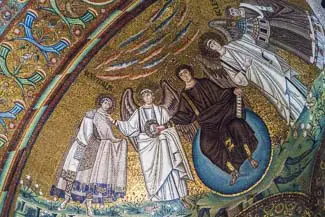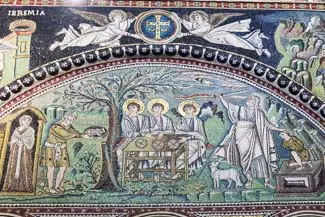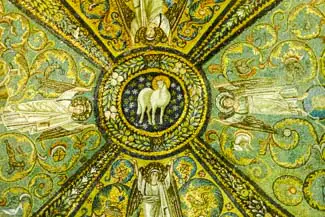 Most of the church's mosaics were created during the Byzantine period, nearly 1,500 years ago. (The mosaics are made of tiny pieces of colored or gilded glass called tessere.)
---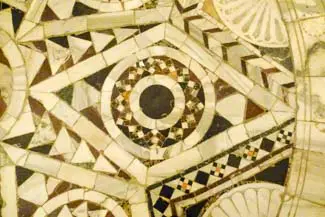 The floors of the St. Vitale Basilica are made of marble tiles in different shapes and colors.
---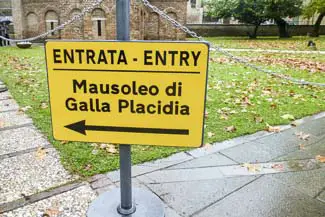 After visiting the church, we went outside and followed a path to the Mausoleo di Galla Placidia, which is is even older than the Basilica di San Vitale.
---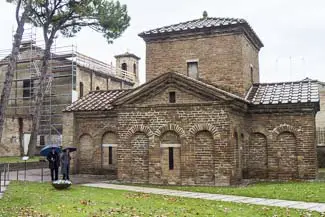 The mausoleum was built for the sister of a Roman Emperor who ended up dying (and being interred) elsewhere. It was constructed around 425 to 450 AD.
---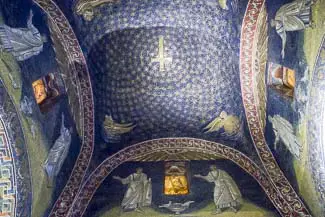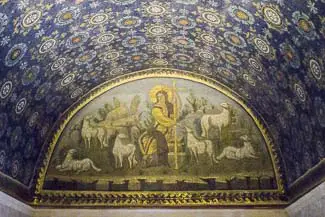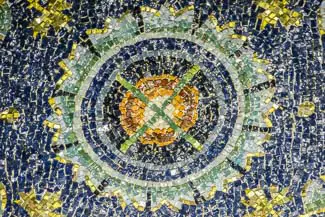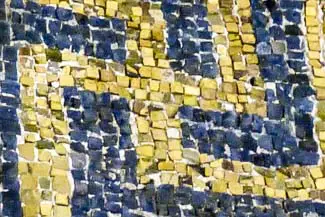 The mausoleum's interior is decorated with mosaics from the middle of the First Millennium AD. (The bottom photo is an extreme close-up of blue and gilded tessere. Every tiny glass tile has its own unique shape.)
---
---
---
---