River Countess Cruise Photos
From: Uniworld River Countess cruise review
Day 5 (3)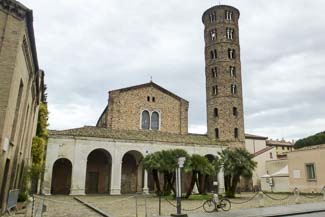 After touring the basilica and mausoleum, we were given the option of heading off on our own or visiting the Basilica di Sant'Apollinare Nuovo (shown above). We chose the church.
---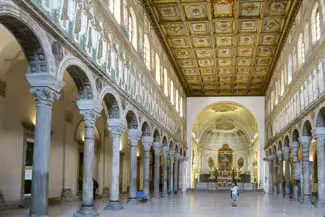 Sant'Apollinare Nuovo was built around the beginning of the 6th Century. The outside isn't particularly impressive, but the interior is another story: The rectangular space is decorated with 26 religious scenes, all rendered in Byzantine-style mosaics: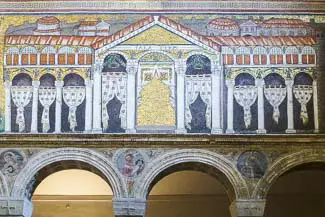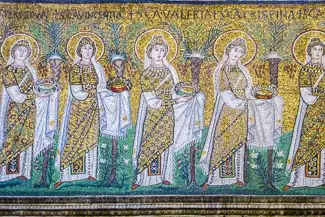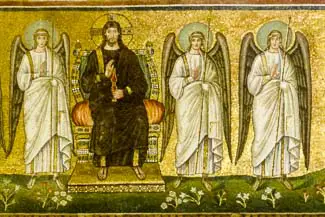 ---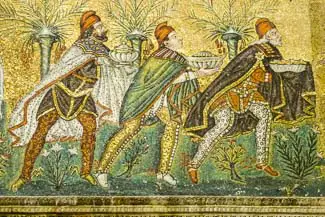 We were especially taken by an homage to the Three Kings, a.k.a. the Three Wise Men...
---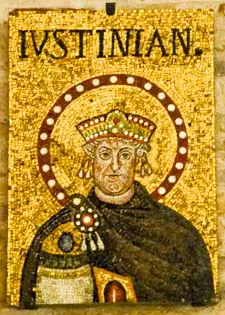 ...and a blingy portrait of the Byzantine emperor Justinian I.
---
Another stop during our walk was Dante's Tomb. Dane Alighieri, Italy's most famous poet, wrote The Divine Comedy in Ravenna and died in the city after catching malaria in 1321.
---
---
---
---