River Countess Cruise Photos
From: Uniworld River Countess cruise review
Day 5: Ravenna (5)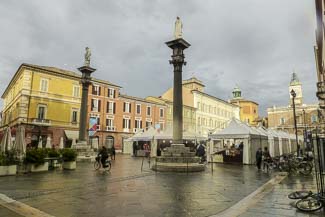 Although the sky was grey, the rain had mostly let up by the time we reached the Piazza del Popolo in downtown Ravenna.
---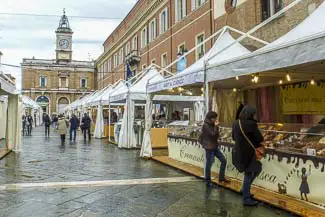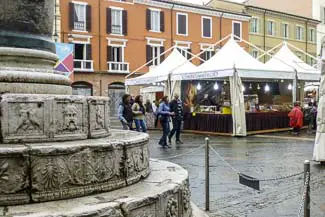 To our delight, the piazza had been given over to a touring chocolate festival, Art & Ciocc, with stalls offering candies, hot chocolate, pastries, and other goodies.
---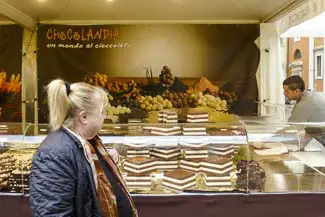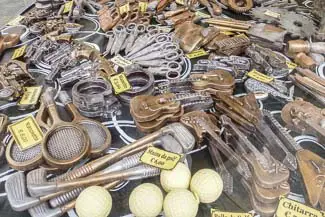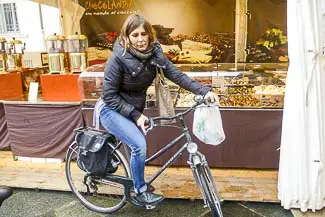 The question of where to eat lunch had changed from "Which restaurant?" to "Which chocolatier?"
---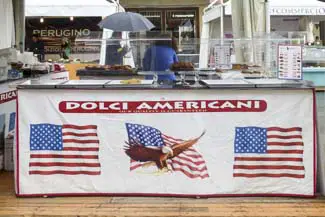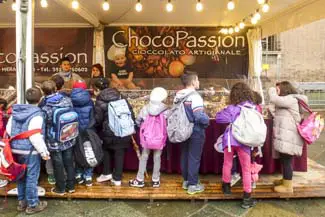 Should we demonstrate our patriotism by devouring dolci Americani, or take a culinary cue from the queue of schoolchildren at ChocoPassion?
---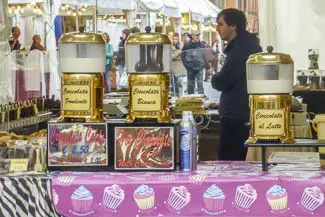 We reached a split decision: Cheryl ordered hot chocolate, Durant had chocolate-filled cannoli, and we bought some chocolate for the trip home.
---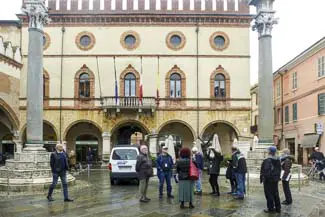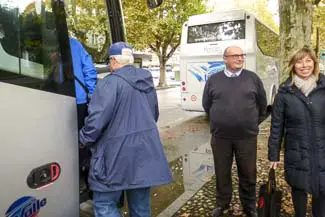 All too soon, it was time to rejoin our fellow passengers at a corner of the Piazza del Popolo and board our coach for the drive back to Chioggia and River Countess.
---
---
---
---