River Countess Cruise Photos
From: Uniworld River Countess cruise review
Day 5: Cruising from Chioggia to Venice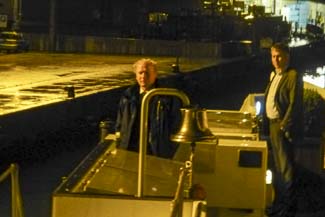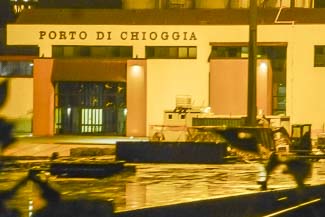 Shortly after an early sunset, First Captain Richard Martin took the helm as River Countess left Chioggia for Venice.
---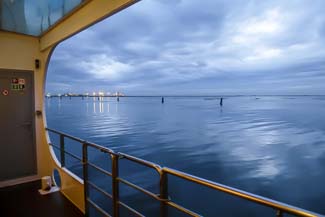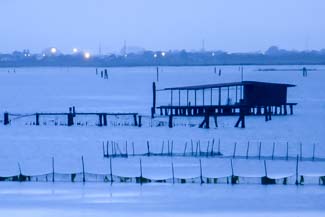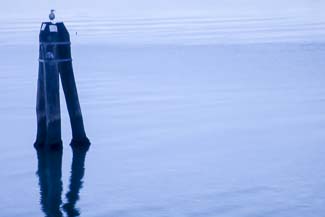 Our ship moved swiftly into the Venetian Lagoon, leaving Chioggia's waterfront and fishing huts behind as it followed the navigation channel's bricole markers to Venice.
---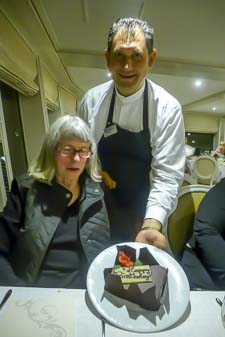 At dinner in the ship's restaurant, Cheryl was surprised with a birthday cake.
---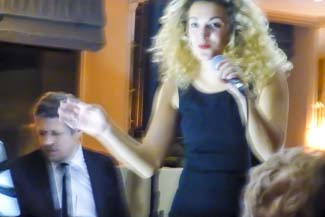 Later, after River Countess had docked at the Santa Marta pier in Venice, Maria's Live Band came on board to perform a show titled "I Canti della Laguna" in the Castillo Lounge.
The singer, Maria Dal Rovere, is a first-rate artist (see video clips of her performances in Italy and New York), and the jazz pianist who accompanied her was amazing.

---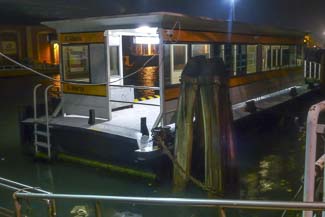 We wrapped up our long day with a late-night walk to the Santa Marta vaporetto stop, which was a short distance along the road outside the pier gates.
---
---
---
---