River Countess Cruise Photos
From: Uniworld River Countess cruise review
Day 6: Verona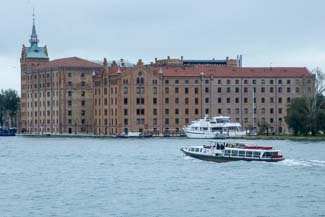 On Friday, the sixth day of our cruise, we awoke to this view of the former Stucky flour mill (now the Hilton Molino Stucky) and the Giudecca Canal.
---
After breakfast, we went ashore to board our tour bus to Verona. At the gangway, saying good-bye, were First Captain Richard Martin (left) and 2015 Captain-in-training Thijs Van der Lee (in white shirt).
---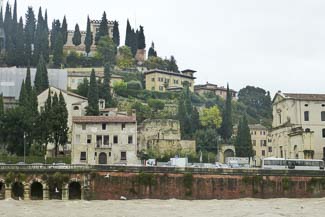 An hour and a half later, we left our bus on the north bank of the River Adige, which runs through Verona on its way from the Italian Alps to the Adriatic Sea. (The Adige is the second-longest river in Italy after the Po.)
---
Heavy rains during the preceding days had turned the Adige into a raging (or at least a noisy) torrent.
---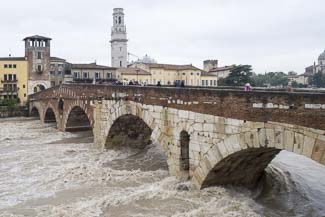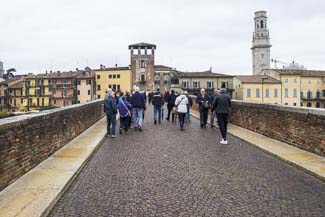 Undeterred by the rushing water below, we crossed the Ponte della Vittoria to the historic center of Verona.
---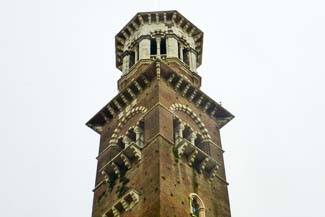 One of the first sights we saw after crossing the river was the Torre dei Lamberti, which is said to be the world's tallest medieval tower. The tower was built in 1172 AD.

---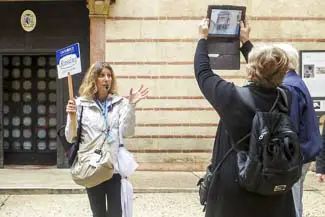 Each of our River Countess tour groups was led by a local guide. Quietvox radio receivers and earphones made it easy to hear the guides without crowding up close.
---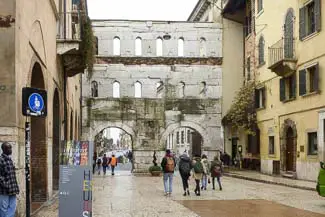 Downtown Verona was attractive and lively, with crowds of locals on the marble-paved streets.
---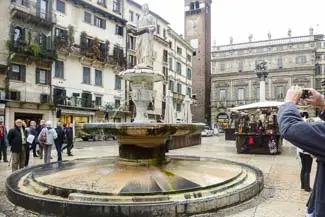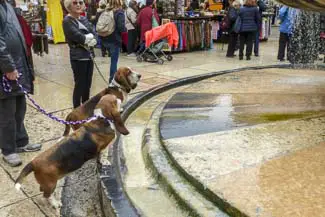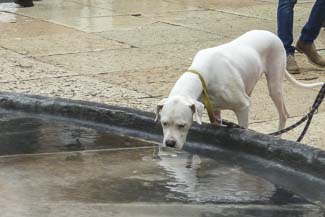 In the center, at the Piazza delle Erbe, people milled around while dogs drank from the Fontana dei Madonna Verona.
---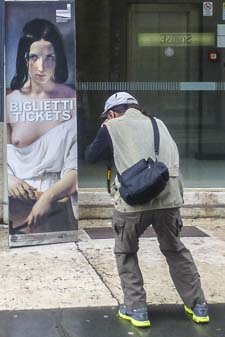 Visitors who didn't care about dogs or fountains found other photo opportunities.

---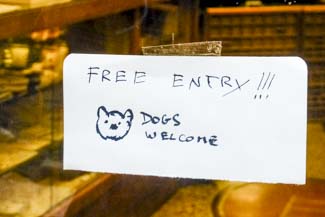 Dogs who'd had their fill at the Fontana were encouraged to go shopping.
---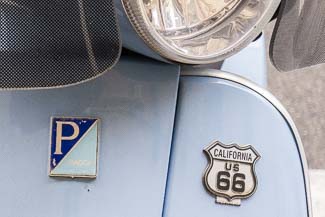 As Americans who grew up in the '50s and '60s, we were intrigued by the sight of a vintage Vespa with a U.S. Route 66 badge.
---
---
---
---