River Countess Cruise Photos
From: Uniworld River Countess cruise review
Day 6: Verona (2)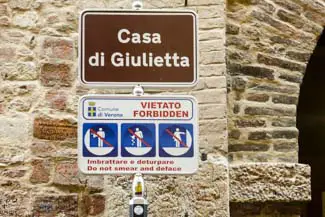 Verona's top attraction may be the Casa di Giulietta, or Juliet's House, which we visited during our walking tour. The house, which dates to the 13th Century, once belonged to a family named Capello--and "Capello" sounds much like "Capulet," the surname of the heroine in Shakespeare's Romeo and Juliet.
---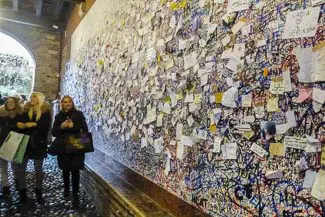 The passageway leading into the courtyard of Juliet's House was plastered with notes to Juliet from lovelorn tourists in defiance of a ban that the city imposed in 2012--and despite the fact that, if Juliet weren't fictitious, she'd be a pile of dust and bones by now.
Tip: If you must communicate with Juliet, skip the sticky notes and write in care of the Club di Giulietta, which was featured in the movie Letters to Juliet.
---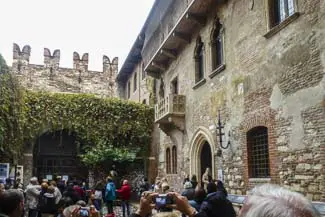 If we'd been visiting in the summer, the courtyard of Juliet's House would have been packed. We were lucky: In early November, there weren't many visitors besides us and a Chinese tour group.
---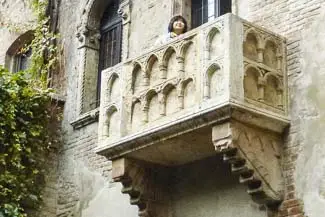 A wannabe tragic heroine posed for a snapshot on Juliet's iconic balcony.
---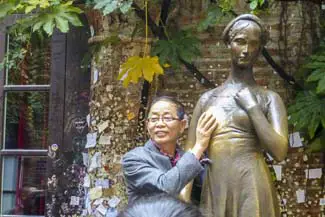 In the courtyard, a tourist copped a feel of Juliet's coppery bosom. (This isn't as kinky as it looks: According to legend, rubbing the statue will bring you luck in love. So many people have done this that the city of Verona had to replace the original bronze casting with a replica in 2014 after cracks appeared in Juliet's right breast.)
---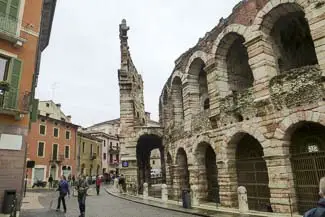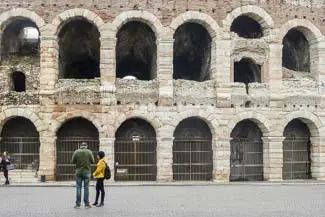 From Juliet's House, we walked to Verona's Roman Arena, which as built in the 1st Century A.D.
---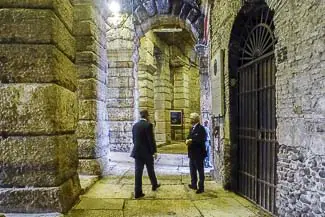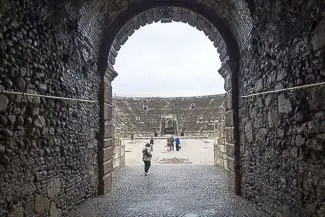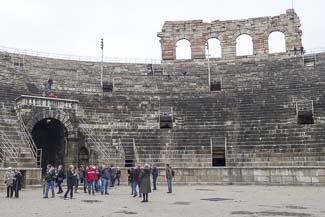 Our guides handed out tickets, and we went inside.
---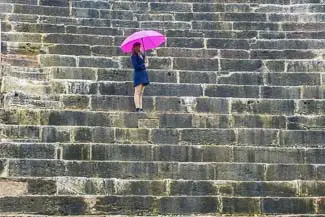 A slow drizzle didn't stop this visitor from climbing up the tiered rows of stone seats, which are still used by audiences who attend opera performances and pop concerts in Verona's historic amphitheatre.
---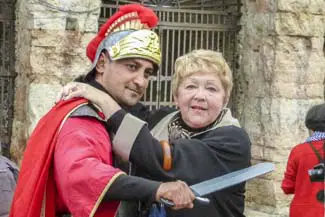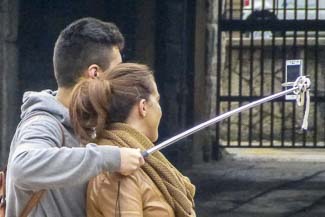 We were let loose to explore Verona on our own after the tour--or to make friends with centurions, pose for selfies, or use the arena's toilets before heading back to the city center.
---
---
---
---