River Countess Cruise Photos
From: Uniworld River Countess cruise review
Day 6: Verona (3)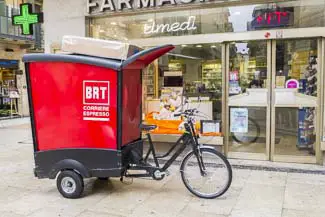 Verona's pedestrian zone was only a minute or two away from the Roman Arena. As we walked back toward the center, we passed a local courier's tricycle van--the Veronese counterpart to a Fed Ex truck.
---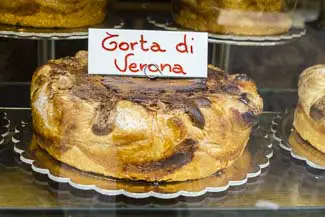 On one of the main downtown streets, a bakery's display window featured Torta di Verona--a local cake made with flour, yeast, butter, eggs, almonds, crushed, amaretto cookies, and puff pastry.
---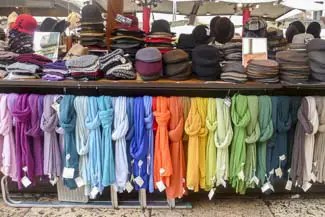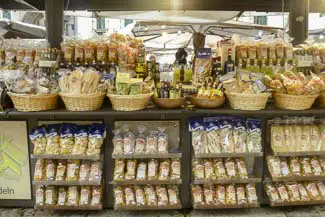 In the Piazza delle Erbe, vendors sold clothes, hats, scarves, pasta, olive oil, and other products.
---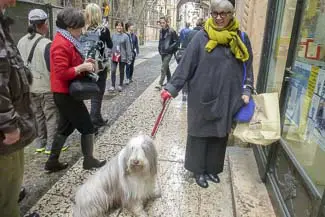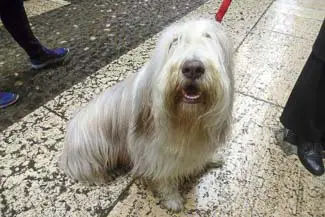 While wandering through Verona's business district, we encountered a lady with a Bearded Collie that bore a remarkable resemblance to our dog Maggie (who has her own Maggie in Venice blog).
---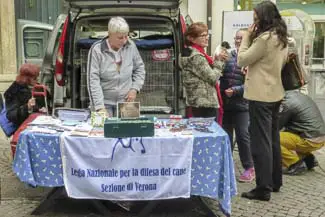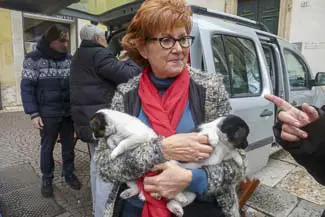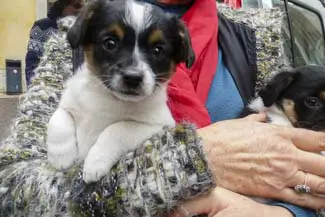 A little farther down the street, an animal-rescue league offered puppies for adoption.
---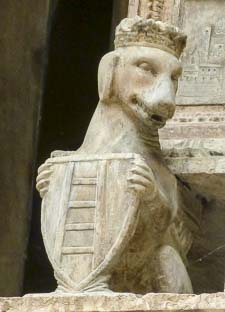 Some dogs are less cuddly than others: This one was carved in stone.
---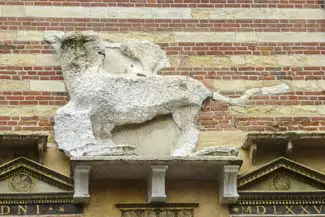 Winged lions were also in evidence, reminding us that Verona was once part of the Venetian Republic. (The lion one in the lower photo was defaced after Napoleon's troops brought down the Republic in 1797.)
---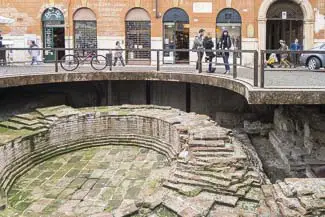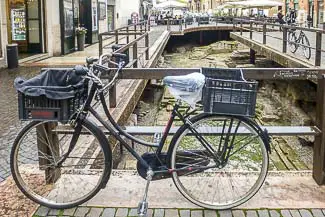 Near the Porta Leoni, excavations from the 1980s revealed an older Roman version of the Lions' Gate, complete with remnants of circular towers and the original paving.
---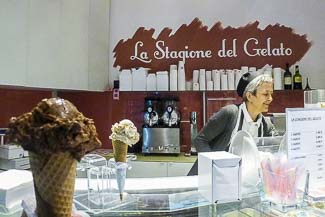 After so much sightseeing (and no lunch), we took an ice-cream break at a gelateria.
---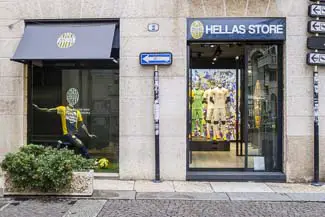 Directly across the street was the Hellas Store, the official shop of Hellas Verona FC, the city's football team. (If you're a sports fan, or if you simply like good writing, be sure to read A Season with Verona, by Tim Parks.)
---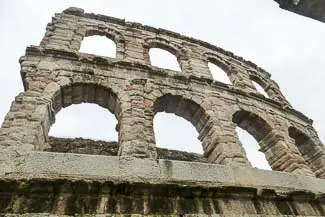 In mid-afternoon, we passed the Arena di Verona again while going to meet our group in the Piazza Brà.
---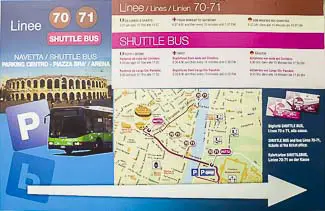 From there, it was a short walk across the Adige to Verona's parking area east of the river, where a brand-new building has public toilets and other facilities for tourists and coach drivers.
---
---
---
---