River Countess Cruise Photos
From: Uniworld River Countess cruise review
Day 7: Venice (2)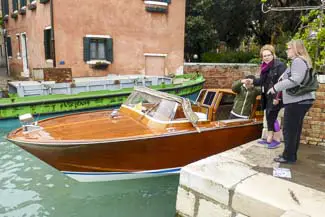 After lunch, we boarded water taxis for our excursion to the Rialto fish and produce markets, which were just beyond the Rialto Bridge facing the Grand Canal.
---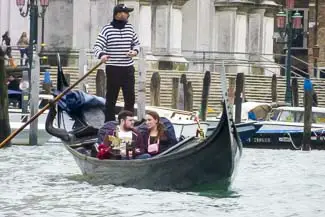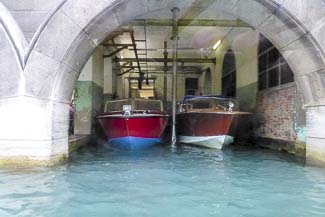 The 10- or 15-minute boat trip took us past churches, palazzi, gondolas, Venice's fire station (lower photo) and other sights.
---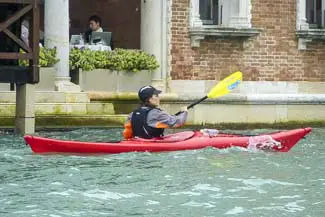 We even passed a brave or foolhardy man in a kayak. (Tip: If you must go kayaking in Venice, take a guided tour. Not all of Venice's canals are open to kayaks, and unaccompanied paddlers risk collisions with water taxis, vaporetti, and other boat traffic.)
---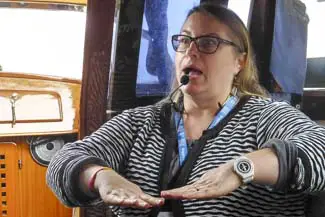 The guide in our water taxi was Cynthia Johnson, a personable and entertaining American who came to Italy to study art history, married an Italian, and now operates a business called Art Tours Italy. She belongs to the elite ranks of licensed guides in Venice.
During the ride, Cynthia asked if we wanted her to talk about history or "celebrity dirt." The majority of our group voted for the latter, and Cynthia told us stories about visiting celebs such as Nicholas Cage, George Clooney, and Julia Roberts.

---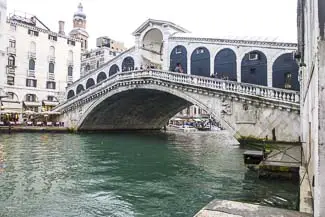 AAs we approached the Rialto Bridge, Cynthia switched into traditional guide mode and described the sights we were about to see.
---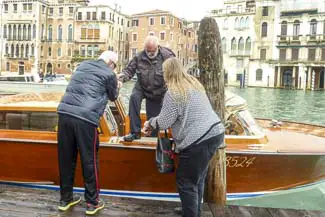 After passing under the bridge, we disembarked from our water taxi at the Rialto markets, which had been underwater only a few hours earlier.
---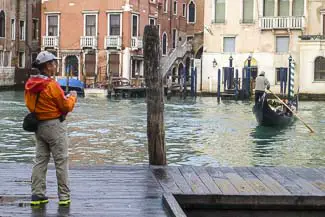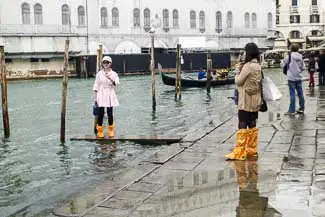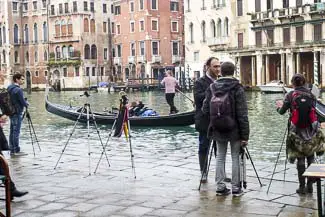 Near the boat landing, River Countess passengers, other visitors, and members of a camera club took photos of the Grand Canal.
---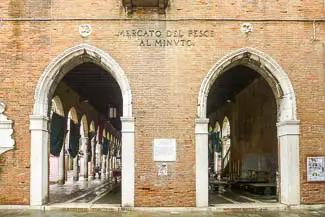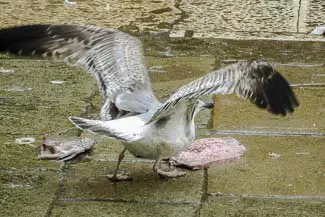 The Pescheria or Fish Market was already closed (it hadn't done much business that day because of the acqua alta, and it normally shuts down before lunch in any case). What was left of the morning's fish was being eaten by seagulls.
---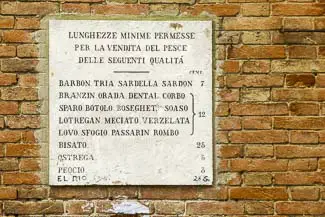 An ancient stone plaque displayed the minimum allowable lengths for various types of fish.
---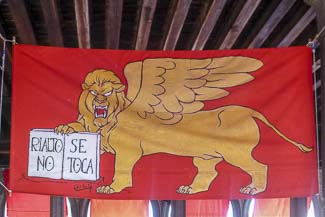 Inside the building was a protest banner that, roughly translated, said "Rialto: Don't touch it." (Venice's city council wants to move the 1,000-year-old fish market to warehouses on the mainland, and the proposed move has raised the ire of fishmongers and local residents.)
---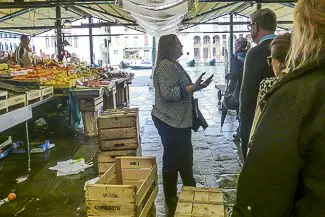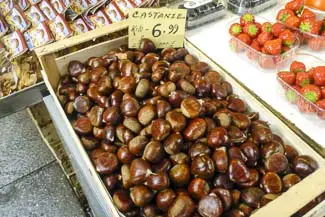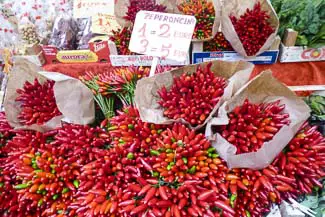 Vendors were still open for business in the Erberia, or produce market, next door.
---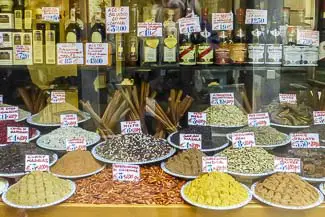 Shops near the markets sold spices, meat, cold cuts, and other foodstuffs, although many of the stores were closed on Saturday afternoon.
---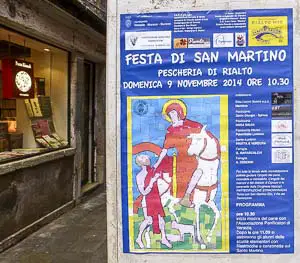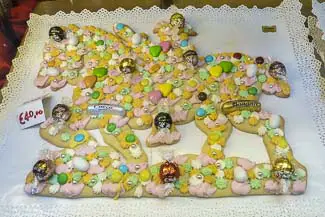 A poster advertised a St. Martin's Festival event in the fish market on November 9, and a bakery offered traditional (and expensive) San Martino cakes.

---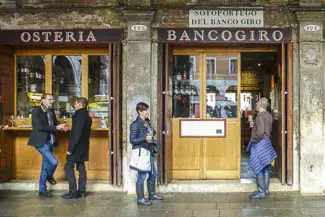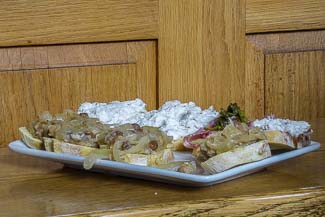 After touring the markets, we stopped at a traditional wine bar, the Osteria Bancogiro, for Prosecco and cicchetti (Venetian snacks that are similar to Spanish tapas).
---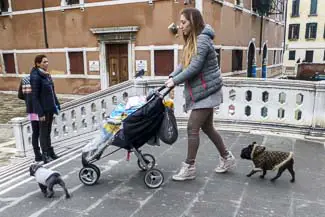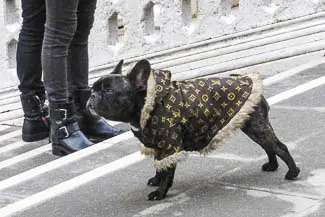 Refreshed by our snack, we explored the neighborhood around the Rialto Bridge, which attracted an eclectic mix of tourists, Venetians, and dogs (including one pet dressed in what we assumed was a Louis Vuitton knockoff and not the real thing).
---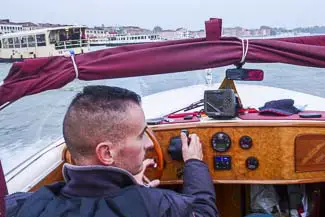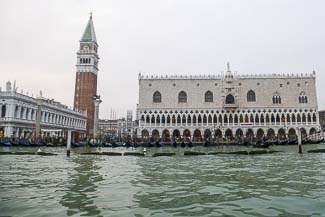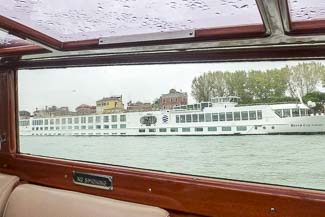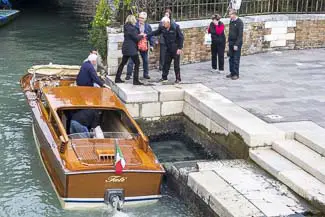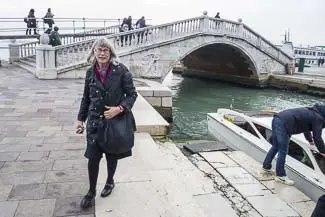 The tour ended with another ride by water up the Grand Canal, into St. Mark's Basin, and back to River Countess.
---
---
---
---