River Countess cruise review
Page 8
Continued from page 7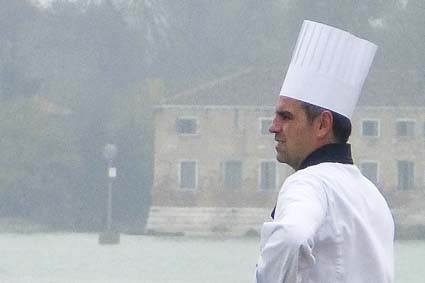 ---
Officers and crew
River Countess normally has a crew of 41 to serve a maximum of 132 passengers. The staff includes: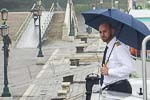 A first and second captain. A typical river vessel has two captains or river pilots who work alternating shifts. During our voyage, River Countess had three captains: First Captain Richard Martin, Second Captain Mario Polidoro, and Captain-in-training Thijs Van der Lee, who will command the ship in 2015.
A chief engineer and engine-room staff. These crew members work belowdecks, tending the ship's diesel engines and other mechanical systems.
A hotel manager. Mario Mirao, the dapper and personable hotel manager during our cruise, was in charge of the ship's hospitality operations.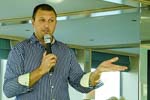 A cruise manager. On a river ship, the cruise manager or cruise director is responsible for shore excursions, transfers, and onboard passenger activities. Tony Campailla, the cruise manager during our voyage, brought a transatlantic sensibility and a firm grasp of American vernacular to the job: He lived in Los Angeles for eight years, running tours for Europeans on America's West Coast, before moving back to Italy and joining Uniworld.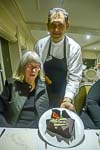 Kitchen, dining-room, and bar staff, including Executive Chef Daniel Triku, a restaurant manager, cooks, bartenders, and a team of cheerful, hard-working waiters (mostly from Eastern Europe).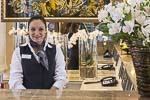 Receptionists in the ship's lobby, who serve passengers and maintain security 24 hours a day.
Housekeeping staff--among them, Csaba, our suite attendant, who kept our room spotless and well-supplied with fruit, ice, drinks, and toiletries.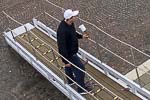 Sailors who maintain the ship, operate winches for the mooring lines, deploy the gangway, and perform other maritime duties.
About tipping:
Uniworld includes all tips for onboard and onshore services (including shore excursions) in its European cruise fares, so tipping is neither encouraged nor expected.
Next page: Is River Countess right for you?
---
---
---
---