Uniworld River Countess:
Day-by-Day Cruise Photo Diary
From: Uniworld River Countess Cruise Review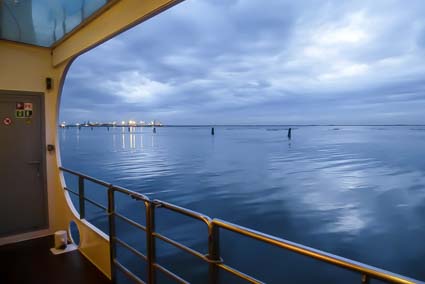 ABOVE: An evening view of Chioggia, at the southern end of the Venetian Lagoon, as River Countess sets sail for Venice.
I
n this 25-page cruise photo diary, we've shared our snapshots of an eight-day, seven-night roundtrip cruise from Venice aboard Uniworld's River Countess. Each page has multiple pictures with captions, so you won't need to click your way through a slide show.
We've divided the photo gallery into day-by-day sections. (See menu below.) If you'd like to go forward or backward through the entire gallery, simply use the "Previous page" and "Next page" links at the bottom of each page.
To get started, click here.
---
---
---
---