Silver Spirit Cruise Photos
From: Silver Spirit Cruise Review
Ajaccio (2)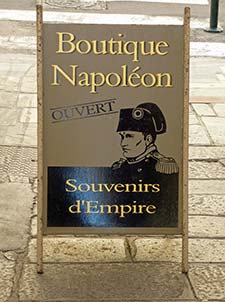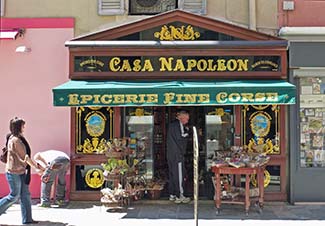 Ajaccio's business district had souvenir and food shops with Napoleonic themes...
---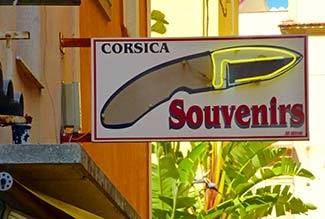 ...and another souvenir store for fans of Corsican blood feuds.
---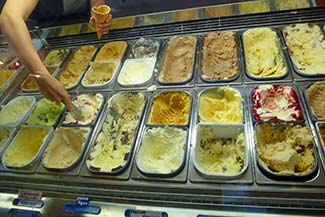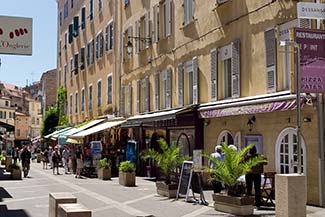 It also had shops of a less dictatorial or incisive nature, such as ice-cream shops, clothing boutiques, and department stores.

---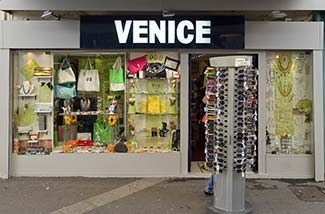 As proprietors of the Venice for Visitors travel site, we were intrigued by a shop named "Venice."
---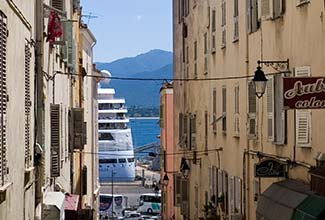 Peering down a narrow and steep side street, we caught a glimpse of Silver Spirit in the Port de Commerce.
---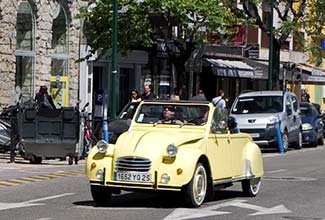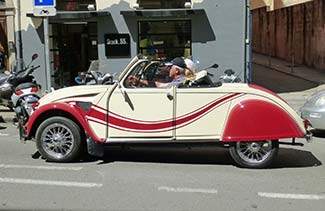 A fleet of vintage Citroën 2CVs drove through downtown Ajaccio. (We learned later that they were in Corsica on a club outing.)
---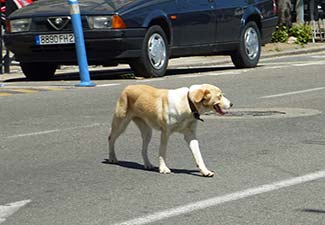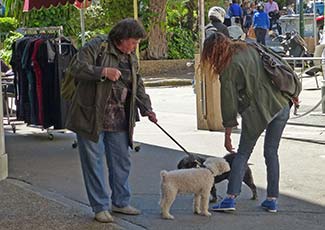 A dog crossed the busy street without incident, and two other dogs socialized on a streetcorner with their human pets.
---
A building with wrought-iron balconies reminded us of the French Quarter in New Orleans.
---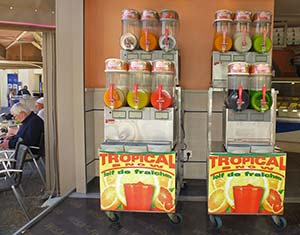 A café-bar offered tropical fruit drinks, which appeared to the the Corsican version of American-style slushies or Italian granita.
---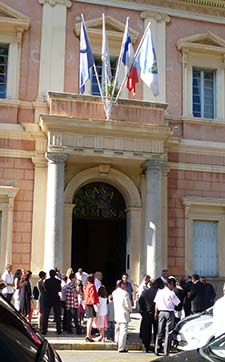 We even caught the tail end of a wedding at the Mairie.
---
---
---
---